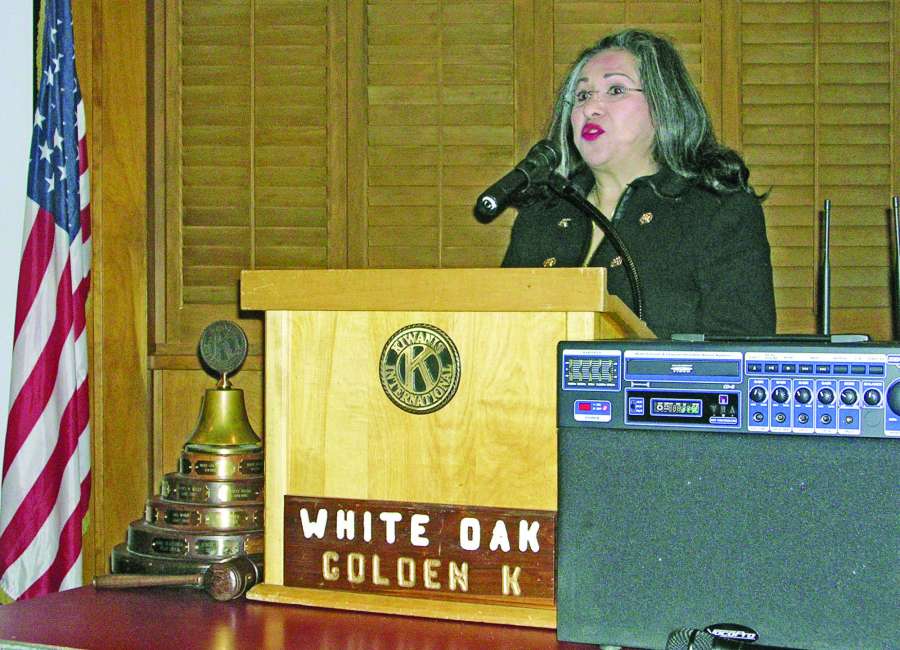 Homira Nassery share her insights as a native Afghan at a recent meeting of White Oak Golden K.

Nassery spoke to the club members at Sprayberry's on Highway 34. Nassery was born in Kabul and immigrated to the U.S. at the age of five. She acquired a bachelor's degree in biology and chemistry from the University of West Georgia in 1982 and a master's degree in international development  from The American University, Washington, D.C. in 1992.
For 10 years, Nassery worked for the World Bank in post/mid-conflict countries – including Eritrea, Rwanda, Mozambique, Pakistan, Sri Lanka, Bosnia, Malawi, Southern Sudan and Tajikistan – as a public health and gender specialist, She then returned to Afghanistan in 2003 to assist in reconstruction and development.
Prior to entering global affairs, she worked as a registered respiratory therapist in emergency rooms and critical care units.
In the four years that she was in Afghanistan, she worked in all regions of the country for NGOs, the United Nations, NATO, and USAID. She also authored chapters for various publications such as the Afghanistan National Human Development Report 2004. Her time in Afghanistan permitted her to work with youth, infrastructure and capacity building in the public and private sectors.
Nassery will retire from the World Bank in July and is committing her time to building connections between people and organizations to improve understanding and cooperation. She is fluent in English, Farsi and French.