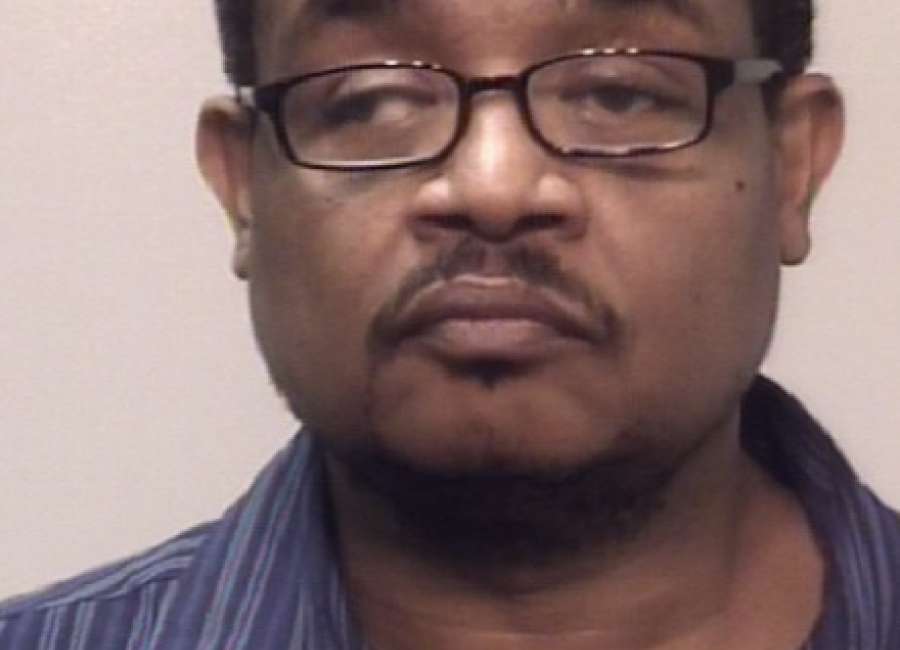 A Newnan man is heading to prison after scamming a fellow church member out of thousands during one of the worst periods of her life, prosecutors said.
In a blind plea last week, Superior Court Judge Emory Palmer sentenced Anthony Holman, 55, to serve a total of three years behind bars – a sentence greater than what prosecutors hoped for.
According to the state, Holman befriended the victim, a fellow church member at the Higher Dimensions Church in Decatur, in the summer of 2015. After learning the victim's husband was the victim of malpractice by a nursing student, Holman volunteered to file a civil suit on her behalf against the nursing home.
Holman told the victim he had connections with a federal judge and set up alleged three-way phone calls between the victim, himself and a "judge" who Holman pretended to be, according to Assistant District Attorney Ashley Hurley. Prior to each conversation, Holman told the victim she would have to pay a fee to keep the case moving along, Hurley said.
When the victim was scheduled to meet up with the "judge," Holman reportedly provided a number of reasons why the meeting had to be canceled. During this period of time, the victim's husband also passed away.
"After several months, the victim realized he was impersonating the judge," Hurley said. "Sadly, by this time, the statute of limitations ran out on the possibility of filing any kind of legal action against the nursing home."
The victim told police she sent Holman money through Western Union transfers from Walmart. Investigators in Newnan, along with a loss prevention officer from Walmart, dug through boxes of receipts and eventually found one where Holman signed for the money.
"We believe he took around $19,000 from the victim, although we could only prove $7,355 from our jurisdiction," Hurley said. "We believe other investigations are possibly underway in other jurisdictions."
After entering a blind plea to theft by deception, prosecutors asked Palmer for a sentence of 10 years with two to serve in prison. Despite Holman's lack of criminal history, Palmer believed three years to serve was a more appropriate decision based upon the circumstances surrounding the case.
"In a church setting, you should be able to trust people even more. You have a responsibility to protect and be good stewards of their money, especially when someone is in the most vulnerable position in their life," Hurley said. "She's lost her husband, money and is now at the mercy of friends and family."
Following Holman's release in three years, he'll also be required to pay back the $7,355.
Hurley said she believes justice was appropriately served for the victim, and will no longer allow him to victimize others.
"Hopefully when he gets out he'll make right by her – too often you see people who don't pay restitution consistently," Hurley said.