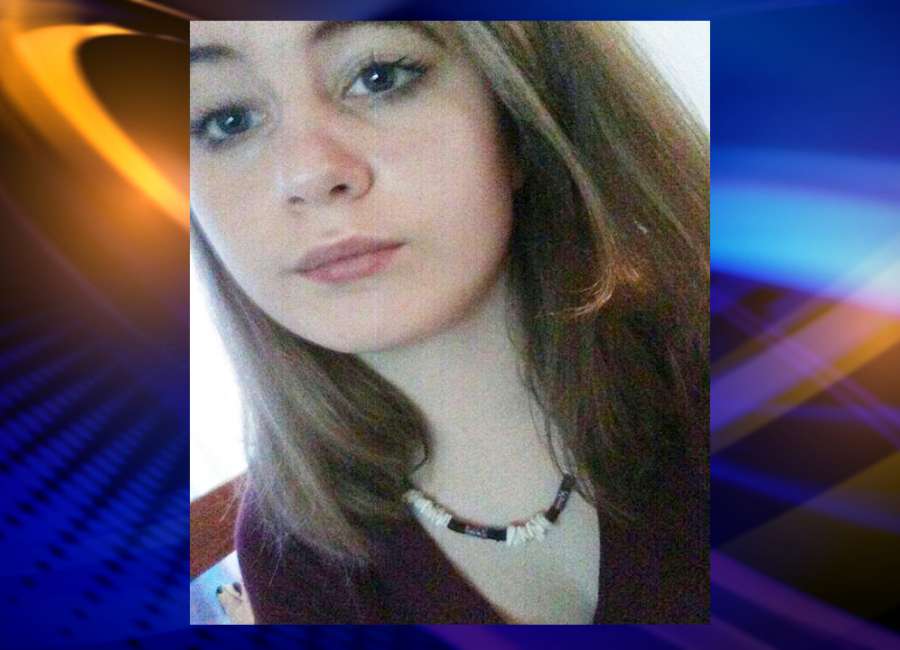 By Clay Neely / Melanie Ruberti
Authorities have identified a local teen who marked the first flu-related pediatric death in Georgia this year.
Kira Molina, 15, died on Tuesday morning at Children's Healthcare of Atlanta after succumbing to liver failure because of the flu, according to Coweta County Coroner Richard Hawk.
Molina, a student a Newnan High School, tested negative for the flu on Jan. 25, but was found unresponsive in her home in three days later. She was then flown to Children's Healthcare of Atlanta where she tested positive for Influenza "A."
Another test indicated Molina was suffering from liver failure.
Hawk said Molina was perfectly healthy prior to catching the flu, but did not have a flu shot this season.
"She had no medical history whatsoever," he said. "It all happened very quickly."
Referencing erroneous reports from other media outlets, Hawk stressed Molina's death was not considered an overdose of acetaminophen or considered suicide.
On Wednesday afternoon, friends of Molina gathered to remember her in the new parking lot at Newnan High School.
While they all possess unique memories about their friend, they all said Molina had a spark that would cheer anyone up, no matter what kind of day they were having.  
Alissa Hill was friends with Molina and recalled her as a fun-loving individual with the ability to make anyone laugh.
"She was most definitely the light of the room when she would walk into the classroom," she said. "There was never a dull moment when she was around, and she would constantly have me laughing in science class. It doesn't seem real at all."
For the last four years, Bayle Revis called Molina her best friend. She recalled Molina's love for music, dancing and her dog – Tebow.
Even after moving to Alabama last fall, she kept in daily contact with her friend. After learning about her passing, Revis said she broke down tears.
"I just couldn't believe it," she said. "It's been so hard for me to deal with."
"Many of us at the school and the school system heard the news this morning (Wednesday) and were deeply saddened by it," said Dean Jackson, public information officer with the Coweta County School System. "Our hearts go out to this family."
Jackson stated there were 467 flu cases (confirmed or suspected) within the school system in the month of January as of Jan. 30.
Last year, there were only 141 cases of influenza in January.
Jackson said the school system has intensified cleaning each school on a daily basis.
They are also continuing to monitor flu cases and flu-like illnesses within the school system.  
Hawk, who serves on the Georgia Child Fatality Review Panel, is urging Cowetans to get flu shots for themselves and their children.
"This was such a tragic death," he said. "This prompted me to take my 14-year-old son to get a flu shot … it's worth it if it can keep him out of the hospital."
Although the flu antibodies in the vaccination will likely affect recipients in some way – soreness and a general feeling of being unwell are common reactions – it is not a live vaccine and will not cause the flu, Hawk said. And while it will not necessarily prevent the flu, it will almost certainly lessen the severity of the virus.
"It could mean the difference between death and hospitalization," Hawk said. "People may want to say it won't help, but it will help some."
Hayla Folden of District 4 Health Services agreed, saying there's no shortage of the vaccine.
"People still can get their shots, and they should," she said. "The flu vaccine is available at the health department, doctor's offices and pharmacy clinics."
Folden said the rapid test for flu is not 100 percent accurate, which means some patients could get a false negative result. For that reason, Hawk said, it's important to treat symptoms aggressively.
"Especially during flu season this year, we're looking at every case, and if they've had fever or sniffles, we're looking at the flu," Hawk said.
Hawk said people who have had the vaccine but still contracted flu reported symptoms mimicking a sinus infection.
"It makes them feel miserable, and there's a cough that goes along with it," Hawk said. "It keeps them down for awhile. Those symptoms may not go away, but the high fever and chills, sweating, dehydration – (the flu shot) will cut down on some of that."
Hawk stated Kira's father is currently stricken with the flu and described his symptoms as, "mainly respiratory. Almost like you have asthma."
According to Hawk, Kira had the same symptoms in the days leading up to her death.
Funeral arrangements had not been announced as of press time Wednesday evening.
An account to help pay for Molina's funeral expenses has also been established: https://www.youcaring.com/marinomolina-1084615