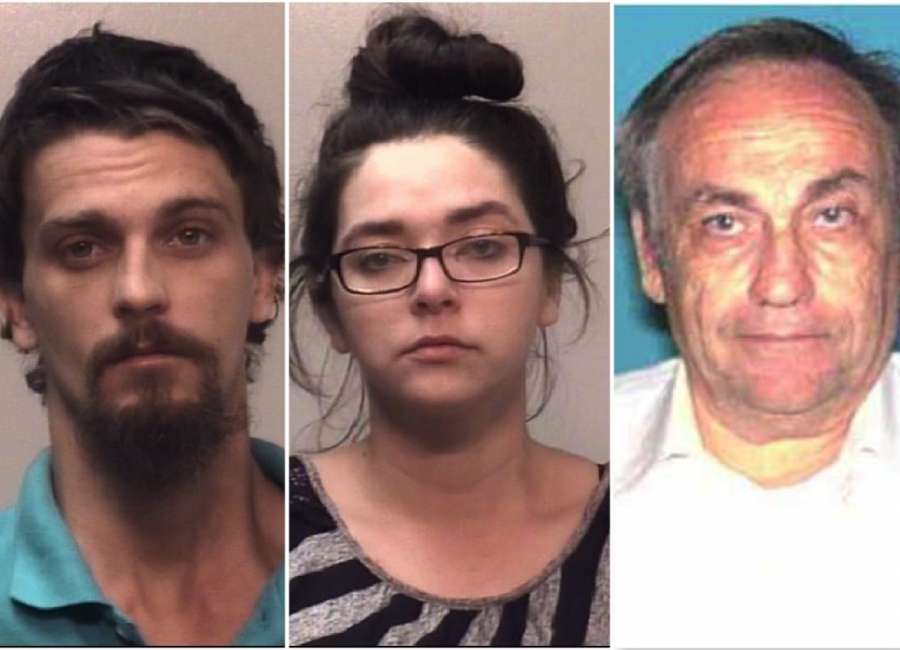 Two people who reportedly agreed to look after an elderly man are now facing murder charges.

According to investigators, Jonathan Lee Barber and Tiffany Dawn Fountain are responsible for the death of 76-year-old Rollis Noble Bowman, along with over $7,000 in unexplained ATM withdrawals from his bank account.
The couple initially lived next door to Bowman on Brandy Lane, where they rented a home from him, according to Chief Deputy James Yarbrough with the Coweta County Sheriff's Office.
While Bowman was not suffering from any pre-existing medical conditions, he needed help with day-to-day activities because of his advanced age, according to Yarbrough.
With Bowman's closest relatives living in Augusta, an agreement was reportedly made with his Barber and Fountain, who agreed to help out and moved in with Bowman in September of 2016.
In exchange for their help, Bowman let them live rent-free in his home and paid for all the groceries and utilities, Yarbrough said.
Bowman also provided his ATM card to the couple to help pay the bills, but investigators now say there is more than $7,000 in unaccounted withdrawals.
Investigators say they believe while Barber and Fountain lived with Bowman, the older man suffered from extreme neglect and, as a result, his health spiraled.
By March of 2017, Bowman had contracted pneumonia, but the couple never took him to the doctor or filled any prescriptions, Yarbrough said.
Two months later, Bowman passed away in his bedroom. At the time of his death, Bowman weighed just 110 pounds – a loss of more than 55 pounds, according to his Georgia driver's license.
Because of the suspicious circumstances surrounding his death, Bowman's body was sent to the GBI crime lab for further analysis. On Jan. 2, the final results came back.
According to GBI Deputy Chief Medical Examiner Jacqueline Martine, the causes of Bowman's death were acute pneumonia, dehydration and cachexia –  a metabolic disorder that typically involves extreme weight loss and increases the risk of deadly complications such as infections.
Martin listed the manner of death as homicide and said she believed Bowman's basic needs and medical care were met with "carelessness...in other words, (he was) neglected."
Lead Investigator Sgt. Chad McDonald said instances like these are horrific but are becoming more common.
"That's why the attorney general is starting to address this," he said. "There are more situations where people are taking in elderly people or offering to care for them, but they exploit the situation. There's a financial element that drives it."
On Tuesday, authorities arrested Barber, 29, and Fountain, 28, and charged both with murder and two counts of elder abuse. They are being held at the Coweta County Jail.