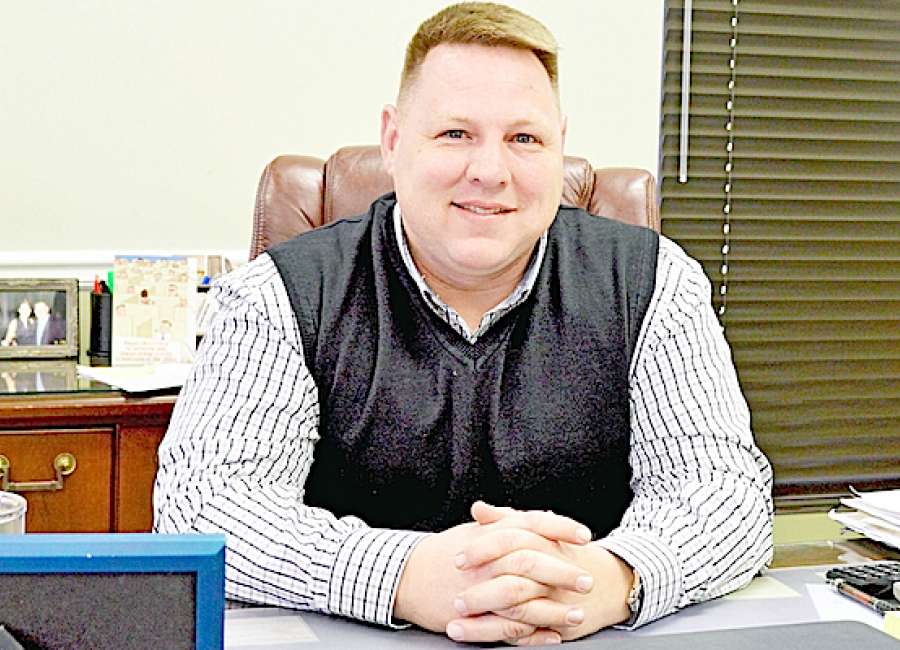 The Georgia General Assembly kicks off this year's legislative session Monday at the "Gold Dome" in Atlanta. 

State Rep. Josh Bonner, R-Peachtree City, who represents the southeast quadrant of Coweta, will be starting his second year in the legislature. He was elected in 2016 to replace Matt Ramsey, R-Peachtree City, who decided not to seek reelection. 
"The first year was a great experience. I certainly learned a lot during the first session. I got to really see how the process works, how everything is done, and kind of see where I could best fit in and make an impact," Bonner said. 
Many House and Senate members are running for higher office this year.
"There is definitely a dynamic that is going to come into play during the session," Bonner said. "I've been told it could go any number of ways."
But Speaker David Ralston, R-Blue Ridge "has made it very clear that despite all of the distractions of running for office, that the focus in the House is getting the business done," Bonner said.
Bonner said he expects to see legislation come out of the study committee on rural issues, and likely some monitoring of the effects of last year's school turnaround legislation. 
And then there is distracted driving, also the subject of a study committee this year. 
"The real debate is going to be on how you actually enforce something like this out on the road," Bonner said. 
As for fitting in and making an impact, Bonner, who works in property management and commercial real estate and spent four years in the Army, said he is passionate about workforce development. 
It's both in making sure there are qualified Georgians to do the jobs available and helping bring industry in to get people trained, according to Bonner. He said he also wants to make sure high schoolers know they have options other than four-year degrees and massive student loans. 
"There are a lot of good quality careers that provide a solid income and that they can be doing within a relatively short amount of time," Bonner said. With a technical college education, "they're not having any debt going into a job that pays anywhere from $50,000 to $80,000 a year," he said. 
The Georgia Film Academy in Fayette has a two-year program and graduates can get jobs making $80,000, Bonner said. 
"We've got to increase the availability of that information to our students, to their parents and these other industries," Bonner said. 
He said he would like to see more counselors working with students on those kinds of careers, and more opportunities for mentor and apprentice programs. 
Bonner said that when he talks to organizations about the film industry and the opportunities there, "I have parents coming up to me saying 'we had no idea.'"
Bonner serves on the Economic Development and Tourism, Industry and Labor and Human Relations and Aging committees. 
The only thing the legislature has to do each year is pass a budget. Bonner said now that the state has built up its rainy day reserve fund after the recession, "we need to focus on the best way to start returning the people's money back to them." 
State Rep. David Stover, R-Palmetto, said his big priority this year will be legislation to exempt Coweta's senior citizens from school system property taxes. He also is working on a bill that would allow adopted children, and their children, to access medical records of birth parents. 
Several years ago, Coweta voters approved a graduated exemption for seniors on school property taxes. Those 65 to 70 can exempt $40,000 of their property's value. From 71 to 74 it's $60,000 and for those 75 and older, it's $80,000. 
But that's not enough to wipe out school taxes for some seniors. Stover said his parents still pay $1,800 a year in school taxes. 
Stover feels that those 65 and older shouldn't have to pay school tax on their primary residences. Coweta is one of only a few counties in metro Atlanta that doesn't exempt seniors, he said. 
The work Stover wants to do to allow access to medical records of birth parents is inspired by his family. 
His step-children want to know their medical history. Because their mother was adopted, that information is not available. 
"They have no way of seeking that out – they want to know," Stover said. 
A few years ago a similar bill came out that would have provided medical records along with information identifying birth parents. 
"That was blocked because people were afraid abortions would go up – there was a big outcry from the anti-abortion groups," Stover said. 
His bill wouldn't release names, only medical information. And the birth parents would have to agree to release the records. 
Those are his main issues for this session. For the future, Stover said he's looking at the way property tax values are set, and he'd like to see a property's tax value be the same as the sales price. He said he wants to work with local county commissioners as well as the state association "to get something they're happy with as well."
Things Stover expects to see come up this session include a hate crime bill, which he said he doesn't think will get much support, and possibly some bills that didn't make it through last year. Because this is the second year of the two-year session, those bills are still "alive."
As for expansion medical cannabis, "we'll keep making noise about it for the next couple of years. I just don't think a lot is going to happen under (Gov. Nathan) Deal."
The next step is allowing in-state production of cannabis oil. With the current law, which makes possession and using the law legal but doesn't create a way to get it, people are having to smuggle it in from other states. 
"I have a major problem with causing parents to be drug mules," Stover said. 
Coweta's senior legislator, Rep. Lynn Smith, R-Newnan, could not be reached for comment for this story.