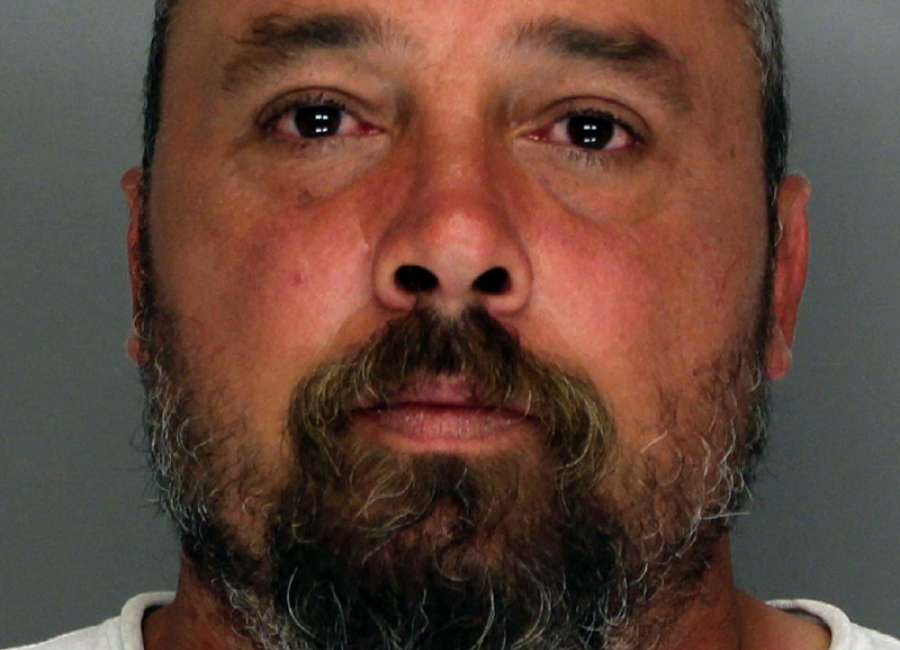 BY RICHARD GRANT
DOUGLAS COUNTY SENTINEL
There's one thing that investigators can't stand and that's an unsolved case. And the more time that passes without good solid leads can put a case on the shelf for decades, or longer.
But sometimes cold cases do get solved, and one 20-year-old Douglas case that happened on Interstate 20 and finally turned on a better-late-than-never civilian tip was recently brought to a successful conclusion.
Ryan Leonard, chief assistant district attorney, prosecuted the case and spoke by phone about the investigation and the prosecution, which was about a two-year process, he said.
Douglas detectives don't have a backlog of cold cases, Leonard said, but will devote time to new leads tied to the ones they do have when they come in.
An altercation that led to a shooting back in August of 1998 around 10 p.m. on Interstate 20 westbound near the Weigh Station in Lithia Springs was witnessed, for the most part, but left few clues as to the identity of the driver or passengers of the vehicle that fled the scene afterwards.
Circumstances about what led to the altercation are unclear, Leonard said, but probably involved some kind of fender-bender. Some media speculation around the time an arrest was made pointed to a possible bar fight prior to the shooting and both vehicles were said to be travelling at a high rate of speed before stopping on the side of the highway.
But, in any case, some hot words exchanged between the defendant Charles Kilpatrick and the victim Joseph Henry Wilder prior to what later appeared to be an execution-styled shooting of Wilder in his vehicle. Seven rounds were fired into Wilder's maroon SUV hitting him, including one round to the chest.
Witnesses travelling on I-20 at the time offered information about what they'd seen and were able to describe pieces of the scene, Leonard said.
"At some point the defendant got mad and lost his temper and that's what the evidence shows," he said.
And some witnesses doubled back and stopped after Kilpatrick and passenger Marcuss Herndon had pulled away and found Wilder's vehicle apparently locked and reached through a shattered back window to open the door to check his vitals, noting no pulse before police had arrived on the scene, he said.
The crime scene was processed and further interviews conducted, but the other vehicle and driver vanished and finally the case went cold and waited years for something to re-energize the investigation.
Fast-forward to 2015, a woman in Texas involved in a substance abuse recovery program called local police with something she needed to get off her conscience. In 1998 she was the girlfriend of Jeff Kilpatrick the brother of Charles Richard Kilpatrick, she said. They lived near the crime scene when Jeff had come in one night with a gun, upset, and made a comment that 'my brother just shot somebody on the side of I-20.'
Through her contact investigators managed to track down the dark blue truck Kilpatrick and Herndon were in that night to Missouri, where some additional circumstantial evidence was recovered. A missing bumper cover piece on Kilpatrick's former truck matched a piece recovered from the crime scene in 1998. The current owner confirmed he'd bought it without the bumper cover.
Additionally, a 45-caliber hand gun noted in the possession of the defendant on a traffic stop several months prior to the crime was on the short list of the crime lab's possible weapons used to shoot Wilder. Detectives knew they were zeroing-in on a person of interest, but needed more evidence to make an arrest.
"And they couldn't be sure which of the brothers had committed the murder, or if [the story] was all a lie," Leonard said.
To accomplish this task the investigators borrowed a page from the Los Angeles casebook, a jurisdiction that does have a big backlog of cold cases. After obtaining a wire-tap, investigators sent the brothers each a specially-prepared Sentinel story that claimed to have some new leads in the case and included a picture of the truck and a witness composite sketch of the shooter and asked that the public contact investigators with any new information. Then they sat back, waited and listened. It didn't take long before the brothers took the bait and talked by phone about the crime, giving investigators enough to make their arrest, which came on Sept. 30, 2016.
The trial began in November of last year during which Kilpatrick argued unconvincingly that his actions that night had been in 'self-defense.' But Leonard said that the facts in the case did not support his explanation of what had transpired. And despite claims from both Kilpatrick and Herndon of a weapon brandished by Wilder that night, no gun linked to Wilder was ever found at the scene.
Kilpatrick, now in his mid-40s, was found guilty by a jury on all counts, and on Dec. 6, 2017 was sentenced to life in prison with a possibility of parole.
Leonard said that strong circumstantial evidence and fresh witness testimony, as occurred in this case, are key factors in solving cold cases. But any promising leads investigators receive along the way they never give up on, he said.
So, through the efforts of Leonard and a team of investigators, a cold case and something that happened over a few short minutes on a dark freeway in 1998, was finally brought into the light in 2017 and justice served.