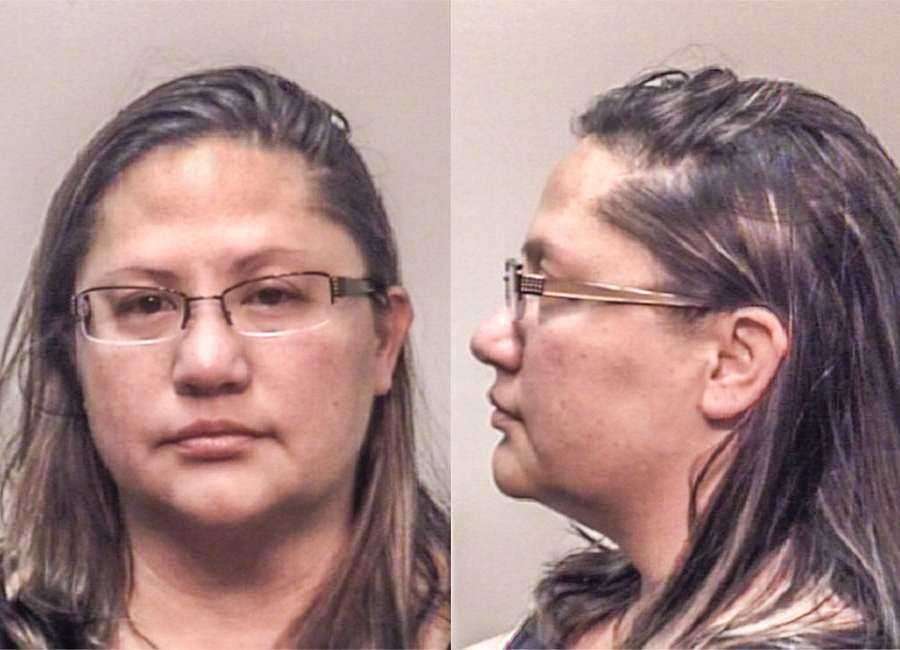 A woman charged with running over a child getting off a school bus will now be spending the remainder of her holidays in jail.
Gloria Blevins, 43, was ordered back to jail by Superior Court Judge Emory Palmer during her arraignment Monday morning.
Blevins is accused of striking 5-year-old Delainey "Lulu" Pedrick with her Hummer as the little girl got off a school bus in the Avery Park subdivision on Oct. 30.
She allegedly left the scene and did not stop to render aid to the little girl who suffered two fractures to her orbital bone and two fractures to her leg.  
Police found Blevins at her Avery Park home a short time later. After spending several weeks in the hospital, Pedrick returned home in time for Thanksgiving.
Blevins was initially charged with DUI – combined influence – less safe, leaving the scene of accident with injury, duty upon meeting a stopped school bus and passing in a no-passing zone, according investigators with the Newnan Police Department.
During the arraignment Monday, the state added charges of serious injury by vehicle and cruelty to children.
Assistant District Attorney Robert Mooradian revealed Blevins' blood alcohol content at the time of her arrest was .219 – nearly three times the legal limit in the state of Georgia.
Following her arrest, she reportedly denied drinking that day and also refused a blood alcohol test. After obtaining a search warrant, a blood sample was taken.
Despite Blevins having a relatively clean criminal history, with only several minor moving violations, Mooradian stated the state's desire to revoke bond was based her ongoing issues regarding alcohol abuse.
The afternoon of the accident, Blevins had initially gone to Elm Street Elementary to pick up her son, but returned home after learning he was staying for an after-school program, Mooradian said.
"She was seen driving through the school parking lot in the same state," he said. "She clearly has an alcohol problem that won't be resolved before this case is over, and leaving her in the community is endangering the public."
Only a few weeks prior, Coweta County Chief Magistrate Court Judge James Stripling denied the state's motion to vacate his original ruling that granted Blevins bond. She was released from jail on Oct. 31 on $15,600 bond and was granted bond during her first appearance with Stripling.
Defense Attorney Stephen Friedberg acknowledged charges against his client are serious, but he argued there was no new information found since the initial bond hearing aside from Blevins' blood alcohol content.
"I think not allowing her to drive would be fine, but placing her back in jail or giving her a high bond would make three victims in this case," Friedberg said, alluding to Blevins, her son, and Pedrick.
"She only drives to pick up her son and come home, and has been a model citizen up to this point," Friedberg said. "We ask her to remain on the same bond, and she will appear in court every time she's required to."
Palmer stated that he doesn't typically deny bond when new charges are added, but said the case against Blevins seemed to be unique and acknowledged a history of failure to appear charges.
"That indicates some propensity to not show up," he said. "This is a pretty extreme case, and the blood alcohol content is extremely high which indicates severe recklessness on her behalf."