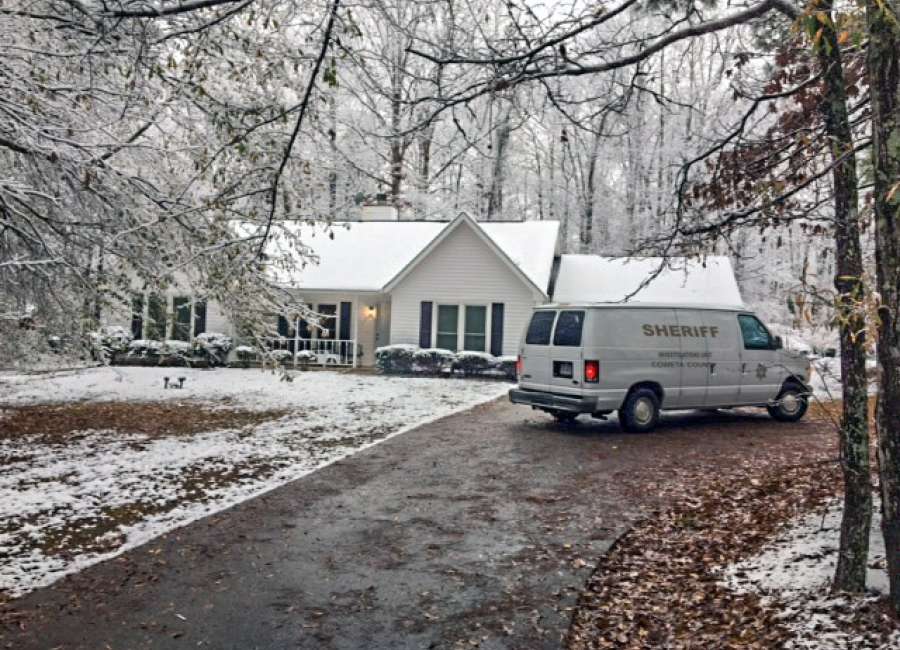 A dice game turned deadly Saturday when a suspected gang member shot a rival in the head, investigators said.
Michael Javon Williams, 26, is facing felony murder charges after allegedly fatally shooting Tomas Maurice Gooden, according to Chief Deputy James Yarbrough with the Coweta County Sheriff's Office.
Williams is a member of the Gangster Disciples, while Gooden was a member of the Bloods street gang, Yarbrough said.
The shooting happened just before 3:30 a.m., when police were dispatched to 125 Covey Trail off Lower Fayetteville Road, where around 30 people were attending a party at the residence.  Several men were in the garage throwing dice.
Over the course of the evening, witnesses told police, Williams and Gooden had been exchanging words, and tempers had escalated during the game, culminating with Williams shooting Gooden in the head with a .40 caliber handgun, Yarbrough said.
Following the shooting, partygoers fled the area, but were later rounded up by police. Gooden was pronounced dead on the scene, according to Deputy Coroner Della Dean.
According to Yarbrough, investigators were able to locate and acquire a full confession from Williams, along with corroborating statements from several other witnesses. He's currently being held without bond at the Coweta County Jail.