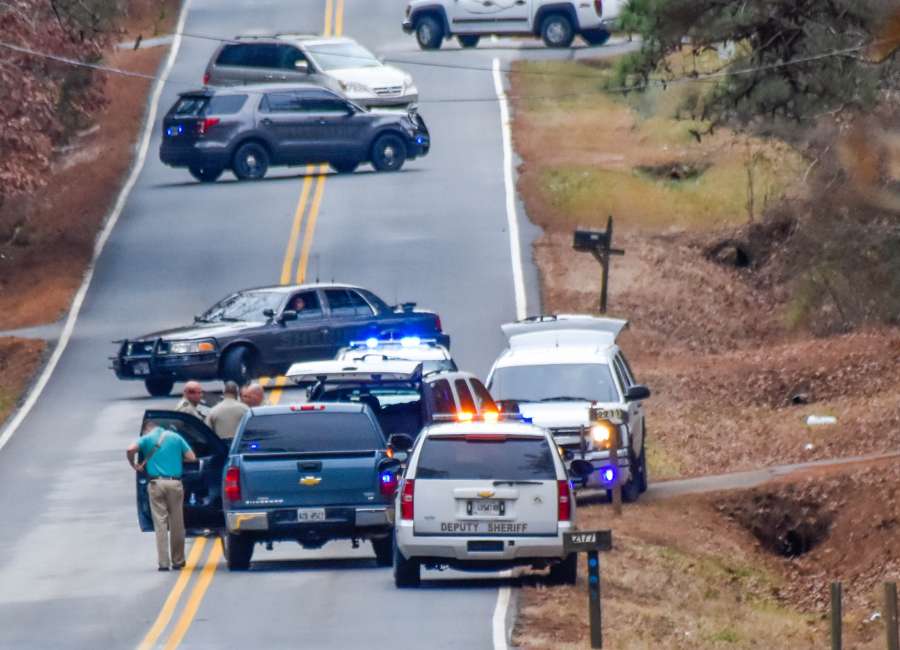 For a brief moment on Tuesday afternoon, a Coweta man believed his wife had been abducted.
Fortunately, the scenario turned out to be fictitious, but the man was the latest victim of a "virtual kidnapping" scam.
The 57-year-old man was out shopping when he received a telephone call from a strange number. Upon answering it, the man heard a woman he believed to be his wife screaming in the background.
A stranger got on the line, called the man by his first name and explained he had taken his wife hostage, according to the police report.
The man asked the caller what he wanted, but received no reply. After being disconnected, the man called 911.
Members from the Coweta County Sheriff's Office SWAT response team arrived at the man's home and conducted a sweep of the property. Inside, the wife was found inside – unharmed and unaware.
According to the FBI, law enforcement agencies have been aware of virtual kidnapping fraud for at least two decades, but a recent FBI case illustrates how this frightening scam – once limited to Mexico and Southwest border states – has evolved so that U.S. residents anywhere could be potential victims.
Between 2013 and 2015, investigators in the FBI's Los Angeles Division tracked these virtual kidnapping calls from Mexico and discovered nearly all originated from within Mexican prisons, where inmates use prepaid cell phones to find new victims.
"In 2015, the calls started coming in English," said FBI Los Angeles Special Agent Erik Arbuthnot, "And something else happened: The criminals were no longer targeting specific individuals, such as doctors or just Spanish speakers. Now they were choosing various cities and cold-calling hundreds of numbers until innocent people fell for the scheme."
While the virtual kidnapping scheme is new to the area, Lt. Jason Fetner says the sheriff's office is seeing similar scams on a weekly basis.
Just recently, Fetner recalled an elderly man who contacted the sheriff's office after he sent $9,000 overseas, believing his grandson had been arrested for drug possession in another country.
And while the predators are targeting people of all age groups, all the victims have one thing in common.
"They're nice, non-assertive people who don't question what's happening," Fetner said.
With new variations on old scams coming fast and frequently, Fetner and other investigators are urging citizens to educate themselves and their loved ones to avoid becoming victims.
"We're always available to help, but I think the best way to combat this epidemic is for people to become proactive, seek out information and ensure their family members know the warning signs," Fetner said.
The most tried and true rule of avoiding being scammed is refusing to give out any personal information – under any circumstances. No one in law enforcement will ever solicit money for fines or punishment through the phone.
The kidnapping scam can be avoided by simply hanging up and calling to check on the status of the family member in question, Fetner said.
"Make a rule – never give out credit card or bank information on the phone," Fetner said. "Put a protocol in place, and refuse to be a victim."