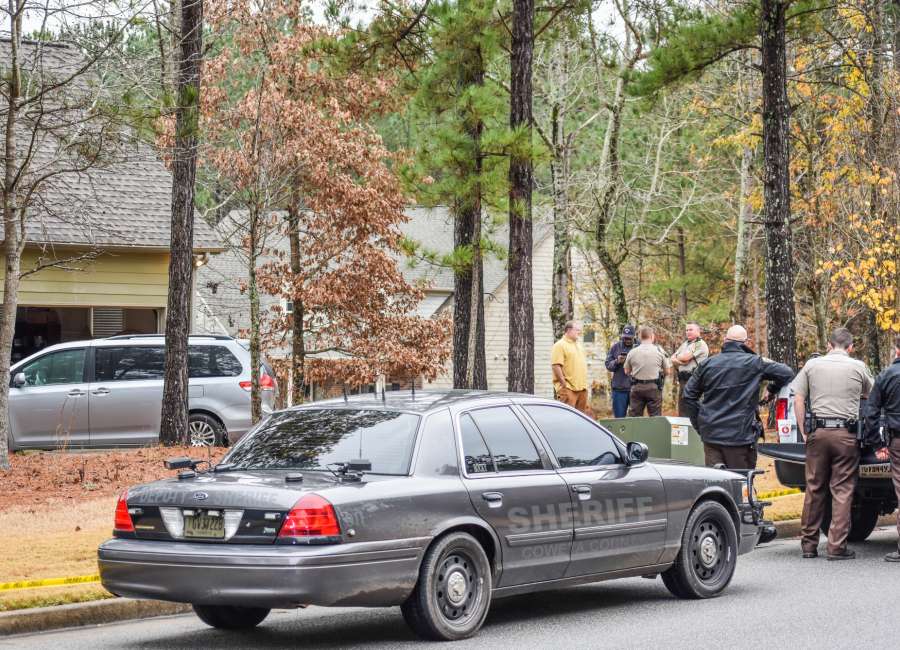 Investigators are still attempting to determine a motive in what appears to be an attempted murder-suicide between a husband and wife in north Coweta County.

Police say husband Toan Van Pham, 46, has been charged with felony murder, but remains in a medically induced coma at Piedmont Hospital. 
The body of his wife, identified as Dieu Thi Pham, 40, has been sent to the GBI crime lab, where an autopsy has been scheduled.
On Friday morning, 911 received a phone call from a home on Coggins Farm Lane. A family member advised that the wife was dead in her bedroom and the husband appeared to be dying on the floor of the adjacent bathroom, according to Capt. John Kennedy with the Coweta County Sheriff's Office.
"The child advised 911 he believed his father had killed the mother," Kennedy said. 
Members of Coweta County Fire Rescue and the sheriff's office arrived at the home and were able to administer Narcan to the father. He was transported to Piedmont Newnan Hospital, where he remains in a medically induced coma, authorities said. 
Because of a language barrier, members of the Department of Homeland Security were summoned to help assist with the investigation. 
Through an interpreter, the victim's mother said that when she woke up that morning, she was alarmed that her daughter was not getting ready for work. 
When she discovered the door to the bedroom was locked, she was able to unlock the door and discovered her daughter lying motionless in the bed, Kennedy said. 
Investigators said there is evidence that supports the possibility of suffocation, but they're awaiting the final results from the autopsy and toxicology tests, according to Kennedy. 
Because of the children involved, investigators utilized the local offices of the Southern Crescent Sexual Assault and Child Advocacy Center to help gain a better perspective about the relationship between the husband and wife. 
Investigators confirmed a history of family violence. 
Last August, deputies responded to a family disturbance call at the residence. Dieu Thi Pham told deputies Toan Pham had punched her in her arm, and stomped on her inner thigh with his foot, according to a police report. 
Toan told deputies he was attempting to enter the home, but Dieu wouldn't let him, so he grabbed her and pulled her away from the door. He was arrested on battery charges and later released.
On Friday evening, the home was turned back over to the family.
Southern Crescent is providing assistance with obtaining temporary housing if they choose, while the Department of Family and Children's Services is also assisting with needs.