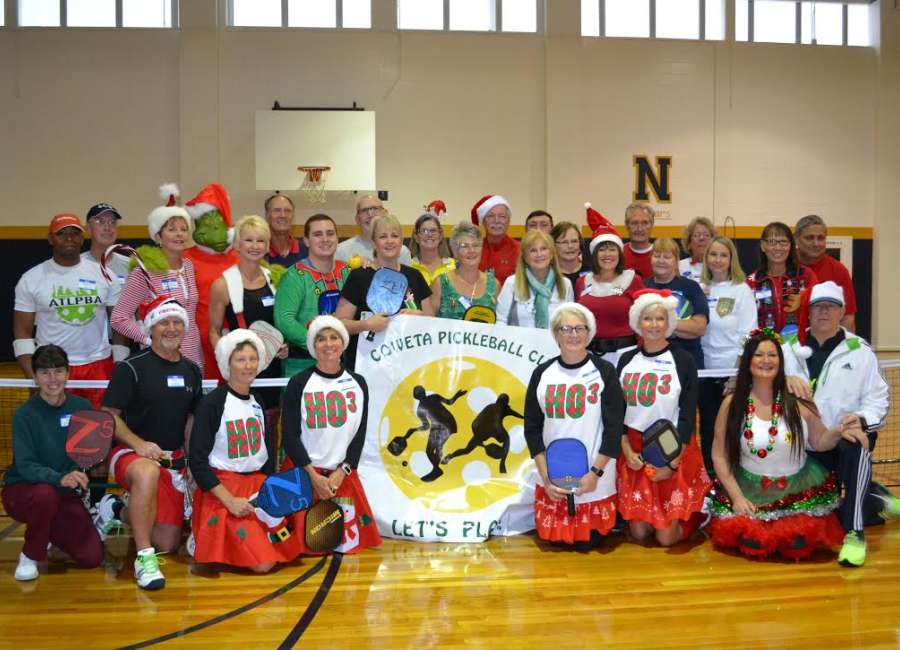 The Coweta Pickleball Club held its first "tournament" on Sunday Dec. 17. However it wasn't actually a tournament.

It was a "Jingle."
You may be asking, "What is a Jingle?"
It was the idea of Billy Perkins, newly appointed United States Pickleball Association (USAPA) ambassador for Coweta County and Jill McKnight, president of the Coweta County Pickleball Club.
They wanted to get all the players from the different parts of the county who play at various venues together for organized play and a social.
Perkins explained that, unlike a tournament, there would be no losers and, unlike a social, there would be exercise and perspiration.
All players were encouraged to wear festive apparel with a prize given for the best outfit.
And because one can't have a Jingle without a bell, bells were given to all participants to wear on their shoes.
Organizers said the event was a huge success. It raised more than $600, which was donated to Angel's House, a temporary shelter for young girls in Coweta County.
More than 30 registered players and many spectators came out to watch at the Coweta County Recreation Department in the cold.
The Jingle allowed players a chance to meet and play pickleball, all for a great cause.
Plans are already being made for next year's Jingle. For information on the Coweta Pickleball Club or learning to play pickleball contact Billy Perkins at cowetapickleball@gmail.com .