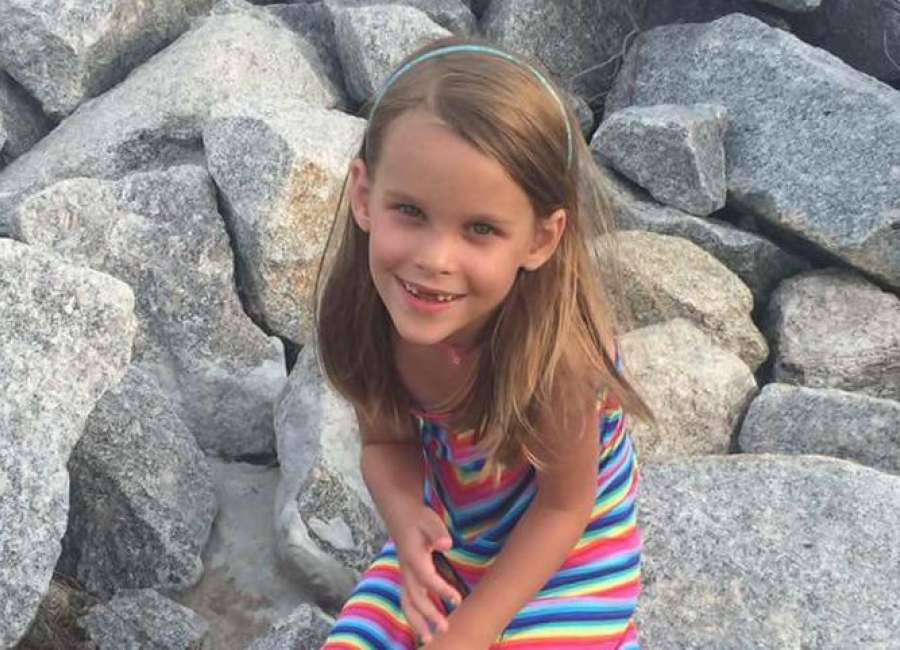 When Katherine Butler, of Sharpsburg, put her 4-year-old daughter Addie to bed one night in June of 2015, she had no idea another little girl would wake up in her place.
"She woke up screaming, not like she was scared, but like she was sick," Katherine remembered. "When I could finally get her (Addie) to calm down and stop screaming three hours later, she said she was screaming because her toes wouldn't cross."
Other odd behaviors soon followed that episode. Katherine said Addie began wetting the bed again, complained of joint pain and numbness in her feet. The little girl began blinking a lot and didn't want certain fabrics touching her body.
But it was Addie's temper that changed the most. She would quickly become angry, throw tantrums - and objects - at her mother and her older brother, Katherine said.
"There are some mornings that are hell," said Katherine. "She'll yell, 'I hate you,' and then rage for hours. Or she'll sing a particular song and will talk constantly for hours on end.
"I didn't know what it was, but my mommy radar was going off … something wasn't right," she added.
A friend of Katherine's suggested the mom take Addie to be tested for Pediatric Autoimmune Neuropyschiatric Disorders Associated with Streptococcal Infections - or PANDAS.
Katherine researched the disorder online and said she checked yes to nearly every box categorized on the symptom list.
According to pandasnetwork.org, the disorder is triggered when Streptococcal bacteria misdirects an immune response and causes inflammation in a child's brain. In turn, the child quickly exhibit a myriad of symptoms such as OCD, anxiety, personality changes, decline in math and handwriting abilities, sensory sensitivities, restrictive eating, among other behaviors.  
Children may also develop "tics," such as Tourette's Syndrome.
It was estimated 1 in 200 children are affected by PANDAS or PANS - a similar disorder that does not test positive for a known trigger, such as a strep infection or scarlet fever, according to pandasnetwork.org.
Katherine remembered Addie had strep throat one month before she woke up screaming.
The Sharpsburg mom immediately took her daughter to the pediatrician who allegedly blew off Katherine's concerns.
Katherine pushed forward and contacted another local pediatrician, Dr. Jillian Dickerson with Vibrant Kids Pediatrics in Newnan.
According to Katherine, Addie's lab results showed an immuno-deficiency and a high concentration of mycoplasmas, or bacteria that are unaffected by common antibiotics, such as penicillin. A normal mycoplasma count is between 100-200; Addie's count was 4,000, Katherine stated.
Children diagnosed with PANDAS and PANS can make a full recovery, but it can take months or years before that happens, according to the pandasnetwork.org.
Addie is now 6 years old and has fought the disorder for more than two years.
PANDAS patients, like Addie, take prophylactic antibiotics on a daily basis.
The little girl swallows 200 milliliters of Zithromax each night to try and ward off other viruses and harmful bacteria, Katherine stated.
Even at that dosage, Addie had strep throat twice since her PANDAS diagnosis, her mom said.
If Addie doesn't receive her nightly dosage of Zithromax, Katherine knows the next morning will be bad.
"On her worst days, it's all I can do to get her out the door to school or to church," Katherine said. "She'll say, 'I hate you, mommy,' and have a complete meltdown … I have to remind myself, 'This isn't her. This is not your daughter.' Later, she'll say to me, 'I don't know why I say those things to you. I didn't mean to say those things to you.'"
Katherine said the family sticks to a strict schedule.
"I don't like to go out at night because that is the 'witching hour' for her," she explained. "If we alter her schedule, it throws her off. A sleepover party is great fun, but there will be a price to pay the next day … Thanksgiving and Christmas is sensory overload for her. We don't look forward to the holidays. We pay for it … she pays for it."
Addie's best days are when she dresses herself or places her plates in the sink after dinner, Katherine stated.
"Things that parents think are normal are actually victories for us," she added.
Addie's "bad behavior" reaches outside of the Butler's home and can affect her school life, too.
"She has gotten into some trouble (at school), but she doesn't want to act out in public and she'll hold her anger or frustration in," Katherine explained. "But then she gets home and she's emotionally and physically exhausted. Sometimes, she can't finish her homework."
Ibuprofen helps calm Addie's nerves, Katherine continued.
Children with PANDAS or PANS typically do not respond well to behavioral medications such as Ritalin or antidepressants, according to pandasnetwork.org.
Intravenous Immunoglobulin, or IVIG, therapy can help "restart" a PANDAS patient's immune system, stated officials with pandanetwork.org. The infusions take place over a certain period of time.
Unfortunately, the treatments are not covered by Katherine's health insurance and cost thousands of dollars apiece, she said.
Katherine said her family is learning to live with a "new kind of normal," with regards to PANDAS.
The single mom reached out to the Southeastern PANS/PANDAS Association, or SEPPA, and discovered other families battling the same disorder in Coweta County.
"There are people out there who 'get it' … having a child with PANDAS is a private hell," Katherine said. "You don't have a ribbon to wear and there's still a stigma attached to a disease that also includes mental illness…"
The wear and tear of frequent temper tantrums gave the mom another reason to seek out support. "It's nice to have confirmation that it is possible to love your child, but not like her at that moment," she said.
Katherine is spreading the word about PANDAS. She blogs about Addie and the disorder on her website.
She also looks forward to the day Addie's disorder disappears as quickly as it arrived.
"I would love a day where she is medication-free," Katherine said. "Where she can put on clothes and not worry about the fabric or sleeves touching her skin.
"We all fight battles," she continued. "If we hadn't gone down this road, we might not have found out about PANDAS. I'm thankful because now I can tell other moms, 'Hey, have you checked out PANDAS?' You have to be your child's advocate."
Anyone interested in Katherine's blog can visit www.wonderingwidow.wordpress.com.
For more information on PANDAS and PANS, visit www.pandasppn.org or www.sepans.org.
****
Melanie Ruberti
F: @Melanie NTH
T: @Melanie NTH