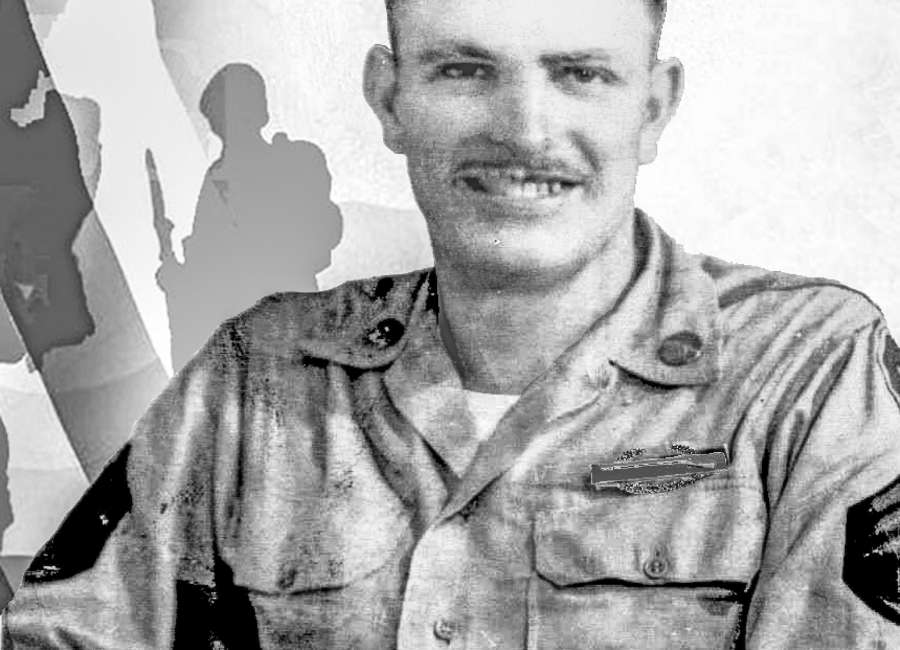 Charles Kennedy, a local veteran who served in the Korean War, will be honored at the annual Veterans Day program on Saturday.
The program, sponsored by American Legion Post 57, will be held at Veterans Memorial Plaza in the city park at Jackson Street and Temple Avenue. It will start at 11 a.m.
There will also be a parade at 9 a.m. in downtown Newnan, and a 9 a.m. Veterans Day program at Veterans Park on Lone Oak Street in Grantville.
Kennedy has written a short memoir about his time in Korea. After finishing high school in May 1950, Kennedy enrolled in Alabama Polytechnic Institute, now Auburn University, to study pre-veterinary medicine.
When he finished those studies, he was subject to being drafted. He joined the Army at Maxwell Air Force Base on March 25, 1952 and then went to Fort Jackson, S.C. for 16 weeks of Infantry Basic Training and eight weeks of Infantry Leadership School.
His next assignment was Camp Stoneman in California. After a stop in Hawaii, he flew to Midway, then Wake Island and then to Yokohama, Japan where he was bussed to Camp Drake. From Yokohama, he and his unit went to Inchon, Korea.
He spent several days with Chinese troops only about 40 yards away.

Kennedy trained in mountainous terrain where snipers were a danger. He lost many comrades and remembers dealing with icy weather and other challenges. He remained in Korea until 1954.
Tim Smith of American Legion 57 said there will be a veteran meet-and-greet in the city hall parking lot from 7-8:30 a.m. The parade will line up on Spring Street between 8-8:45 a.m.
The route will "go against traffic through downtown Newnan" and end at the park.
Kennedy will be honored as Coweta Veteran of the year at the 11 a.m. program.
A lunch at the Coweta Veterans Club off Highway 29 North of Newnan will follow the downtown program.
For the first time, vendors will be setting up at the Coweta Veterans Club as part of the Veterans Day activities. Some vendors could be setting up as early at 9:30 a.m.
Vendor space is free, and vendors should bring a table and chairs. Nonprofits can receive donations if they bring proof of their  501(c)3 status, and items can be sold.
Vendors who need electricity or who have other questions can contact Veda Brooks at veda2409@gmail.com or 675-678-8484.
The vendor event will be canceled if it is raining at 9 a.m.
The contact for information about the parade is Nathan Thompson who can be reached at 678-953-4270 or newnanvetdayparade@gmail.com.