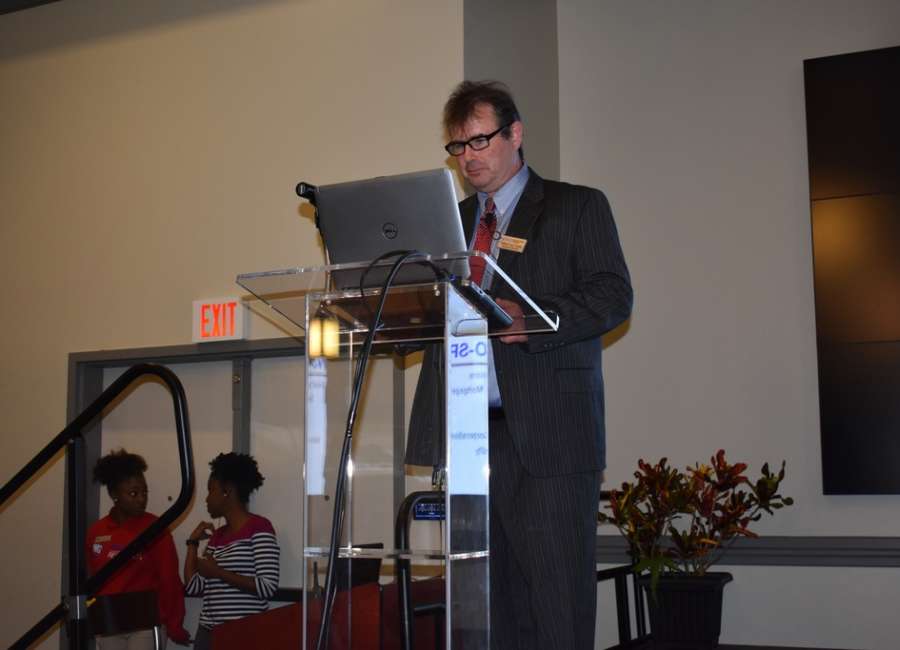 Coweta County's unemployment rate has dropped, and more people are working in Coweta as the manufacturing sector has added about 935 jobs since last year.
Coweta's employment increased since the first quarter of 2016 and added about 1,567 jobs, according to an economic overview presented Tuesday by the University of West Georgia's Dr. William (Joey) Smith, chairman of the university's economics department.
Smith presented data and statistics at the 2017 Economic Forecast Breakfast on Tuesday morning in Carrollton at the University of West Georgia. The annual breakfast gives a West Georgia regional update, which includes Coweta, Carroll, Douglas, Haralson, Paulding and Polk counties.
The most recent unemployment rate for Coweta from August was 4.3 percent, which is below the rate of 5.3 percent last year. Coweta's unemployment rate is lower than the state average unemployment rate of about 5 percent.
Construction jobs grew by nearly 16 percent, and retail grew by 2 percent. The booming health care industry slowed down in job growth, only growing 1.1 percent. Almost 500 jobs were added in the accommodation/food services category.
"Initial unemployment claims tell which direction the economy's going in," Smith said. "We expect an improving labor market today and into the next year or so. We thought we were doing great last year, but we're doing much better this year."
The economics professor said the labor force is trending in an upward direction, and "people are finding work faster than we can add them to the labor force."
"That's a good sign," he said. "I couldn't ask for more positive news. It's not often I deliver as positive a message as I am today."
Over all, the West Georgia region has added about 3,000 jobs and Smith said he expects another 3,000 jobs to be added within the next year. Smith said most counties in the region are able to employ their own workers.