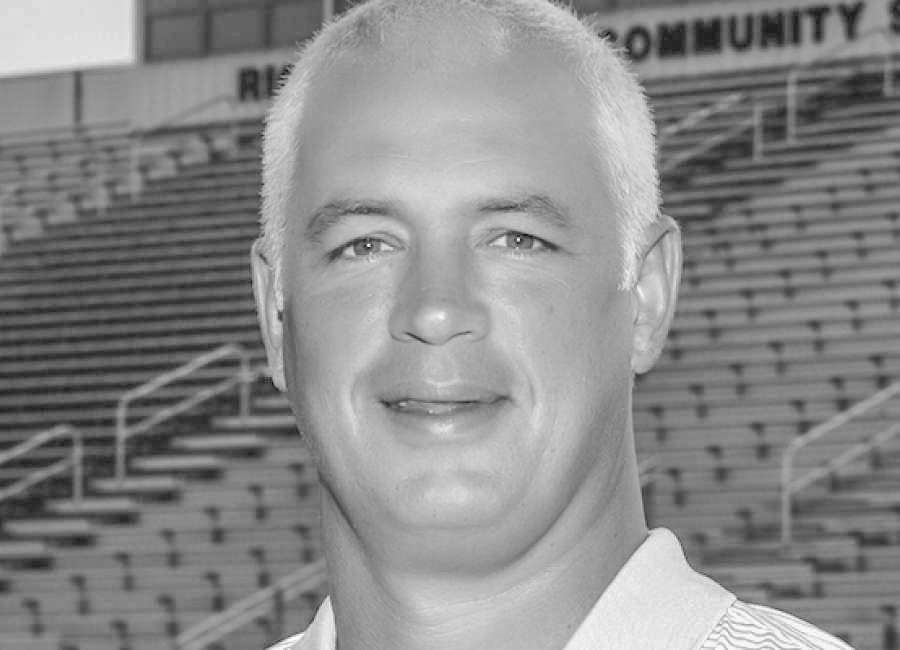 John Small, the East Coweta High School football coach who has been at the center of a controversy about school prayer, says the local superintendent and school board have been supportive of him and other coaches.
Small spoke briefly at Tuesday night's Coweta County Board of Education meeting, held at the school system offices on Jackson Street. The coach said there is a misconception that Dr. Steve Barker, the superintendent, and the board have mistreated him following complaints from the Freedom from Religion Foundation about prayer led by a community coach at an ECHS game.
"Y'all have taken a lot of heat," he said, addressing the board.
Small thanked Barker, other administrators and board members for their support. "We're going to keep doing what we do – loving on our kids – because we know we have your support," Small said.
"We're going to do it the right way," he added.
Small's remarks followed those of local citizen Jan Horne, who criticized the board for their treatment of Small.
"We have a good man who is trying to do good things," Horne said. She said stopping Small from participating when his players pray is violating Small's First Amendment rights.
She expressed unhappiness that "these people are coming in and telling us what to do" and seeking to use a judge "to tell us how to educate our children."
Small said he thinks some good will ultimately come out of the situation. "I believe our community is going to rise up in an unbelievable way and some unbelievable things are going to happen," he said.
Board member Linda Menk suggested the board contact the First Liberty Institute and Family Policy Alliance. She said the organizations, which offer free services, have expertise on school-religion issues.
The shared website for the two groups, a public policy partner of Focus on the Family, states: "As a Christ-centered organization, our vision is a nation where God is honored, religious freedom flourishes, families thrive and life is cherished. Our mission is to advance biblical citizenship, equip and elect statesmen, promote policy and serve an effective alliance, all committed to a common vision."
"I received quite a few phone calls and emails from people in my district, very upset," Menk said. "I would like to thank Coach Small for the stance he has taken."
Menk said preparation of children should go beyond the intellectual and physical. "It's faith, and it's something that is greater than they are. Coach Small and his staff realize that and realize how important it is."
She said Freedom from Religion Foundation has been around for more than 40 years. "They've managed to get 100 cases into a courtroom. They've gotten a ruling in only 15 cases over 40 years."
Menk also said the cases mentioned by FFRF in their complaint to the school system "have no merit in Georgia, under Georgia law."
Nathan Lee, the school board attorney, prepared information on case law regarding schools and prayer, which he shared with Barker and Barker shared with school personnel.
Menk said an issue related to schools and prayer isn't typically what Lee's law firm handles.
Menk said she'd  like to see an openness of spirit to initiate a conversation on the issue. Her fellow board members and school staff made no comment in response to her suggestion.