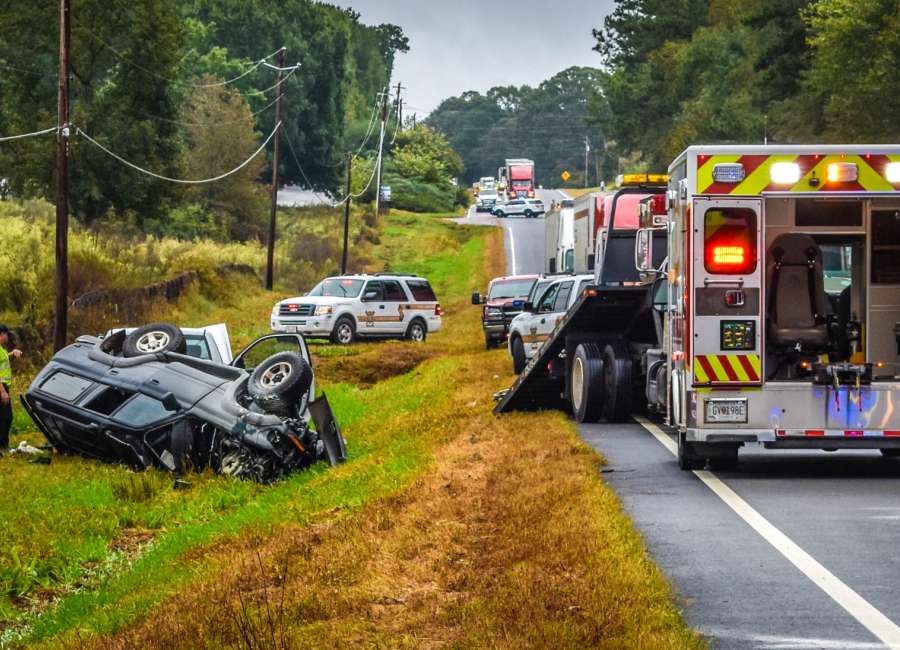 A Newnan man involved in a head-on collision on Ga. Hwy. 16 East last week has died.

Timothy Richard Davis, 44, passed away Tuesday evening as a result of injuries sustained in the crash, according to Coweta County Coroner Richard Hawk.
The crash occurred near the old Orchard Hills golf course just after 2:30 p.m. on Oct. 9 when the driver of a Toyota Land Cruiser, traveling eastbound on Hwy. 16, drove off the road on the south shoulder, according to Trooper Chris Davison with the Georgia State Patrol.
The Land Cruiser struck a mailbox before rotating counter-clockwise and traveling into the westbound lane, where it collided head-on with a 2015 Dodge Ram traveling westbound, Davison said.
The Land Cruiser reportedly continued rotating counter clockwise before overturning onto its passenger side into a ditch, where it came to a rest.
The Dodge Ram also rotated into the same ditch on the north side of the road, Davison said.
The driver of the Land Cruiser was identified as Jerry Jackson, 53, of Newnan. The driver of the Ram was identified as Shahir Raslan, 53, of Fayetteville.
Davis was the passenger in the Ram. He was taken to Atlanta Medical Center, where he later succumbed to his injuries.
Several days after the crash, Jackson told investigators he remembered traveling on Hwy. 16 that day and waking up in the hospital, but did not recall the collision or the events that led up to the crash, according to the crash report.
Charges are pending upon the completion of an investigation by the Georgia State Patrol's Specialized Collision Reconstruction Team.