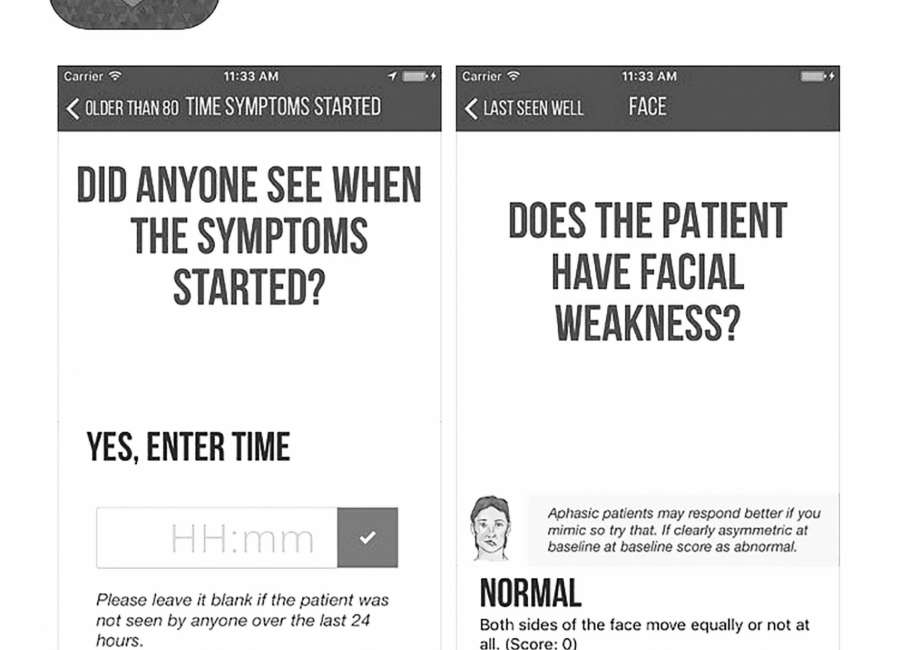 By MADELINE SCHINDLER
Coweta EMS is the first to utilize a new lifesaving technology.  
The innovative  smartphone app, Field Assessment Stroke Triage for Emergency Destination (FAST-ED) helps paramedics determine the severity of a patient's stroke and then decide what facility will provide the appropriate treatment.
Dr. Raul Nogueira, FAST-ED co-creator and neuroendovascular director at Grady's Marcus Stroke and Neuroscience Center, worked with a team of neurologists and EMS personnel to develop the app's algorithm. The app was completed in collaboration with two medical software companies, Allm Inc., based in Japan, and Medicinia, based in Brazil.
The app uses a vessel occlusion scale, refined by Nogueira and his team, to measure the blockage of a large vessel. The app's scale has been compared against other scales, such as the NIH Stroke Scale, and was found to be more sensitive.
Additionally, FAST-ED provides GPS mapping with traffic information.
Carol Fleming, outreach manager for the Marcus Stroke & Neuroscience Center at Grady, explained that once they open the app, paramedics will be directed to a brief assessment, consisting of 7-10 questions for the patient.  
"Questions begin with if the patient is on a blood-thinner, the age of the patient, time of symptoms, etc.," Fleming said.
Answers to the assessment are compared to the scale to determine the severity of the stroke and the probability of a large vessel occlusion. The app's GPS mapping will locate the nearest facility to provide appropriate treatment.
"Administering treatment after a stroke is time sensitive," Fleming said. "Millions of neurons will die if the stroke is not treated immediately."
The assessment, which can be completed in 90 seconds, is conducive to appropriate diagnosis and treatment.
Stroke symptoms may be misinterpreted in some instances, according to Fleming. These factors or "stroke mimics" include low blood pressure, Bell's Palsy and seizures. The app's assessment and scoring prevents misdiagnosis.
Since its introduction to Coweta EMS in April, FAST-ED has proven to be effective in saving lives.
A few months ago, former Coweta County Commissioner Robert Wood was working at his office when he fell. Wood said his doctors believe that the fall was caused by a mild stroke.
Using the FAST-ED app, paramedics were able to assess the situation  and transport Wood to Grady Memorial Hospital for treatment.
"I want to thank the EMTs," Wood said. "Everything that happened that day really saved my life."
Following the app's success in Coweta, more EMSs and hospitals have reached out to learn more about FAST-ED. According to Fleming, emergency medical services in Indiana, Florida and Oklahoma have incorporated this technology.
The American Heart Association (AHA) has also endorsed the app.
An article published on the AHA Journal website stated that "The FAST-ED smartphone application has great potential to improve the triage of patients with acute ischemic stroke, as it seems capable to optimize resources, reduce hospital arrivals times, and maximize the use of both intravenous tissue-type plasminogen activator and endovascular treatment ultimately leading to better clinical outcomes."
"Future field studies are needed to properly evaluate the impact of this tool in stroke outcomes and resource utilization," the statement concluded.
The FAST-ED app is available for free download on the App Store. For more information about the work of Nogueira and his team at Marcus Stroke & Neuroscience Center at Grady, visit www.gradystroke.org/doctors/