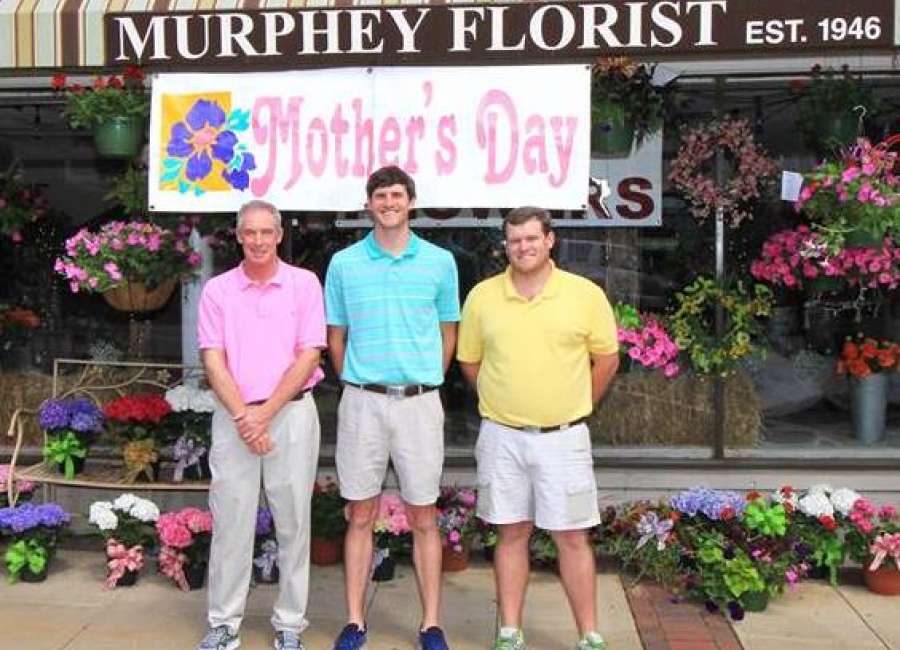 Arthur Murphey Florist receives prestigious industry awards
Arthur Murphey Florist was recently recognized by Teleflora, a floral delivery service that works hand-in-hand with local florists to provide artistically-arranged and hand-delivered floral arrangements, as a TOP 500 florist for the year 2016.  
Teleflora has approximately 11,000 member florists throughout the U.S. and Canada and this prominent award recognizes Arthur Murphey Florist as being in the top one percent of all U.S. floral shops sending orders through the Teleflora network.  This coveted award illustrates this enterprising florist's hard work and commitment to the floral industry.
The florist company has also been awarded the FTD Quality Star for filling and delivering orders with excellent quality throughout 2016. The FTD Quality Star rating is evaluated three times per year and the local florist has achieved a 98 percent or greater quality rater for the entire year.
FTD Companies, Inc. is a  floral and gifting company.
Arthur Murphey Florist has been part of the Coweta community for over 70 years and is located at 6 LaGrange St.
* * *
Tenaska Georgia Generating Station extends perfect safety record

Employees at Tenaska Georgia Generating Station have been honored with four National Safety Council (NSC) awards for their 2016 safety performance. The plant, located near Franklin, has had zero U.S. Occupational Safety and Health Administration (OSHA) work-related injuries or illnesses resulting in time away from work (lost time) since the start of commercial operation in 2001.
"Returning home safely from every shift is our goal, but it takes training and discipline to achieve," said Plant Manager Donnie Scott. "Our team members take their roles seriously and their eyes are always open for potential issues."
Employees at Tenaska Georgia were honored with the Superior Safety Performance Award, presented to facilities that have achieved at least 10 consecutive years without a lost time incident. The team also earned a Safety Leadership Award, for at least five consecutive years, and Perfect Record Award, for at least 12 consecutive months without a lost-time injury or illness.
Employees also accepted the Occupational Excellence Achievement Award, which honors a safety record equal to or better than 50 percent of U.S. Bureau of Labor Statistics rates for lost-time illnesses and injuries in the energy industry.
Tenaska Georgia is fueled by clean-burning natural gas and produces electricity during periods of high demand, such as extremely hot or cold days, for sale to Exelon Generation Company LLC. Its 945 megawatts meet the electric energy demands of up to 945,000 homes.
* * *
Local business connections & opportunities
Oct. 11
Business Women Owners Coaching, 9:30- 11:30 a.m. The Newnan-Coweta Chamber of Commerce, 23 Bullsboro Drive, Newnan. For more information, visit www.newnancowetachamber.org
Business Women's Senior Executive Coaching, 12:15-2:15 p.m. Mama Lucia's, 236 Newnan Crossing Bypass, Newnan. For more information, visit www.newnancowetachamber.org
Oct. 12
Business After Hours, 5:30 a.m.- 7:00 p.m. Penco Restoration, 915 Hwy. 16 E., Newnan. For more information, visit www.newnancowetachamber.org
Oct. 13
Golf Life USA Ladies Tournament. TBD. For more information, visit www.newnancowetachamber.org
Items for consideration as business briefs should be emailed to business@newnan.com, faxed to 770-253-2538, or mailed to Business Briefs, The Newnan Times-Herald, P.O. Box 1052, Newnan, GA 30264. Email submissions are preferred.