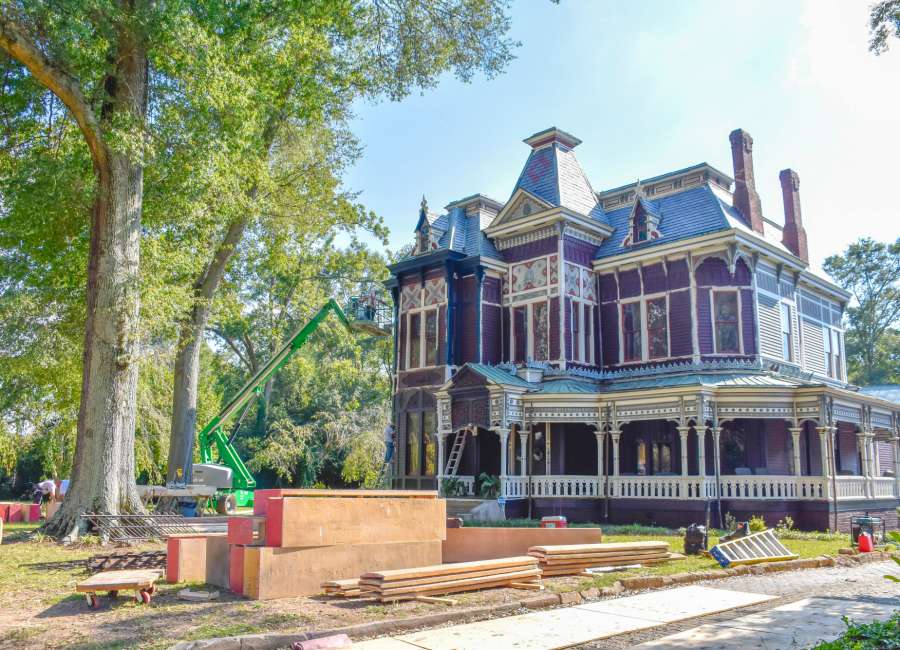 Two locations in Newnan are in the the pre-production phase, preparing to film soon in Coweta.

The downtown historic commercial building on 8 East Washington St. is being transformed from a pink and green building to black and white to depict a 1950s candy store. The retail space is vacant.
Just a couple of blocks from downtown Newnan on Greenville Street, the Victorian Parrott-Camp-Soucy House has been painted black and surrounded by faux columns and stones.
Local sources claim both locations are sets for the film, "The House with a Clock in its Walls," starring Cate Blanchett and Jack Black.
According to imdb.com, the plot of the movie surrounds a young orphan named Lewis Barnavelt who aids his magical uncle in locating a clock with the power to bring about the end of the world.
The historic home was built in 1842 and started out as a Greek Revival built by Confederate surgeon Abraham North, according to www.oldhousedreams.com, a website that highlights historic real estate that would appeal to the semi-purist and purists.
The home was rebuilt Victorian-style in the 1880s and underwent restoration in the 1980s. The film, "The Odd Life of Timothy Green," was also filmed here.
In July, Gov. Nathan Deal announced that Georgia-lensed feature film and television productions generated an economic impact of $9.5 billion during fiscal year 2017. The 320 feature film and television productions shot in Georgia represent $2.7 billion in direct spending in the state.