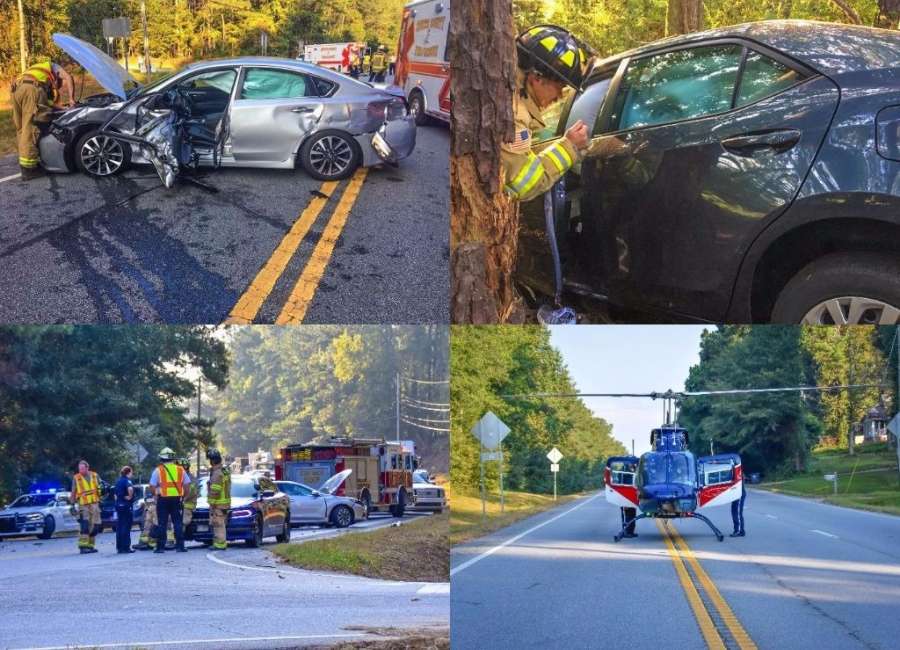 Two people involved in a serious car accident last Friday are continuing to recover but remain hospitalized in Atlanta, according to family members.
Keegan Lenderman, 22, and passenger Kelsey Smith, 21, both of Newnan, were flown by helicopter to Atlanta Medical Center, according to Trooper Chris Davison with the Georgia State Patrol.

The accident occurred just after 8 a.m. when the Toyota Corolla being driven by Lendermann was traveling eastbound on Hwy. 16 reportedly struck a Nissan Altima attempting to pull out onto the highway from Arnco Main Street.
After striking the Nissan, the Corolla veered into woods.
The driver of the Altima was taken by ground ambulance to Piedmont Newnan with non-life threatening injuries, Davison said. Both Lendermann and Smith were transported by air ambulance to Atlanta Medical Center where their conditions are not listed at this time.
Data from both cars will be sent to the Georgia State Patrol's Specialized Collision Reconstruction Team, which will determine the speed of the Corolla at the time of the accident and the direction the Altima was attempting to turn.

Highway 16 was closed for an hour during the investigation, and charges may be pending.
The accident remains under investigation by The Georgia State Patrol.
A GoFundMe account has been created to help with the assistance of medical bills.

****
Clay Neely: clay@newnan.com, @clayneely