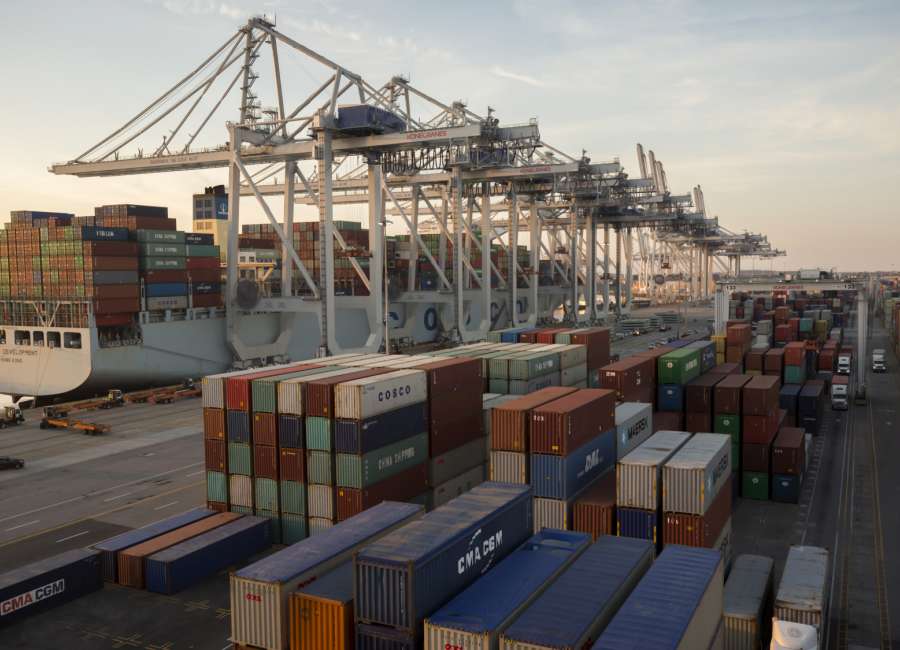 SAVANNAH, Ga. (AP) — The Port of Savannah has a special shipment of cargo heading to Houston — two big shipping containers stuffed with supplies to assist relief efforts following Hurricane Harvey.
The Georgia Ports Authority spent days collecting donations of diapers, toilet paper, bottled water, blankets, canned food and other items. The goods were packed into a pair of 20-foot (6-meter) shipping containers and loaded onto a barge bound for the Port of Houston.
The barge was scheduled to depart Sunday on a previously scheduled cargo run to Houston.
Griff Lynch is executive director of Georgia's seaports. He noted it's been almost a year since Savannah had a damaging brush with Hurricane Matthew. He said that storm "was really nothing compared to what Houston is handling right now."