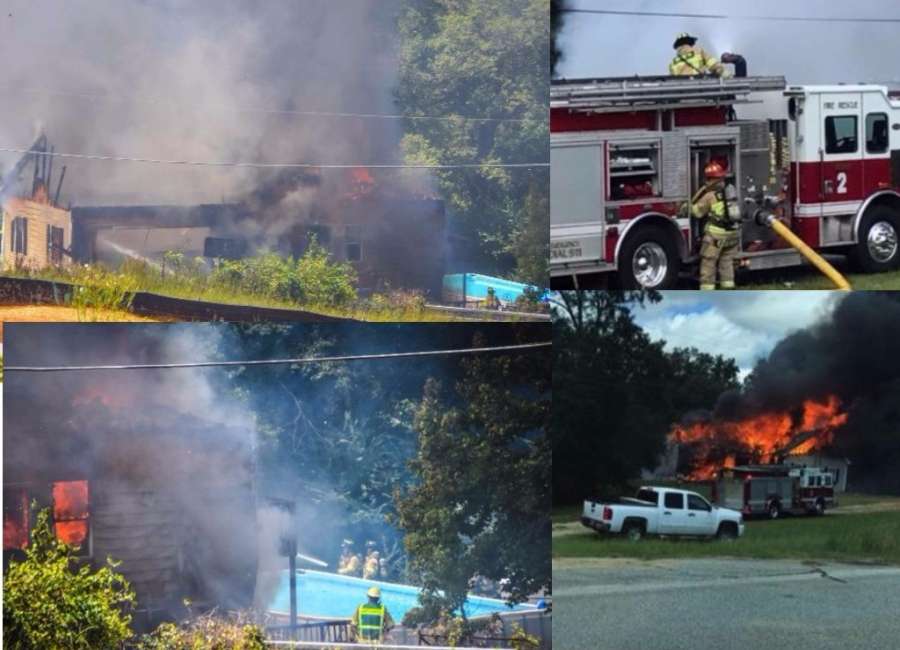 A family dog died in the fire that destroyed a western Coweta home Friday afternoon.
Shortly after 12:30 p.m., Coweta County Fire personnel responded to a one-story home in the 600 block of Wagers Mill Rd.
Captain Craig Sherrer said a passerby noticed flames coming from the front of the home and called 911. No one was home at the time.
First responders fought the fire in a defensive manner because it already was fully involved upon their arrival. Heavy wind conditions complicated efforts to extinguish the fire, Sherrer said.
It took firefighters a half-hour to get the fire under control, according to Sherrer.
While the homeowners were not inside at the time, their dog died in the fire. The 2,600 square foot home was declared a total loss and the occupants will be staying with family in the area, Sherrer said.
The cause and origin of the fire are not known at this time and the incident remains under investigation.  
****
Clay Neely: clay@newnan.com, @clayneely