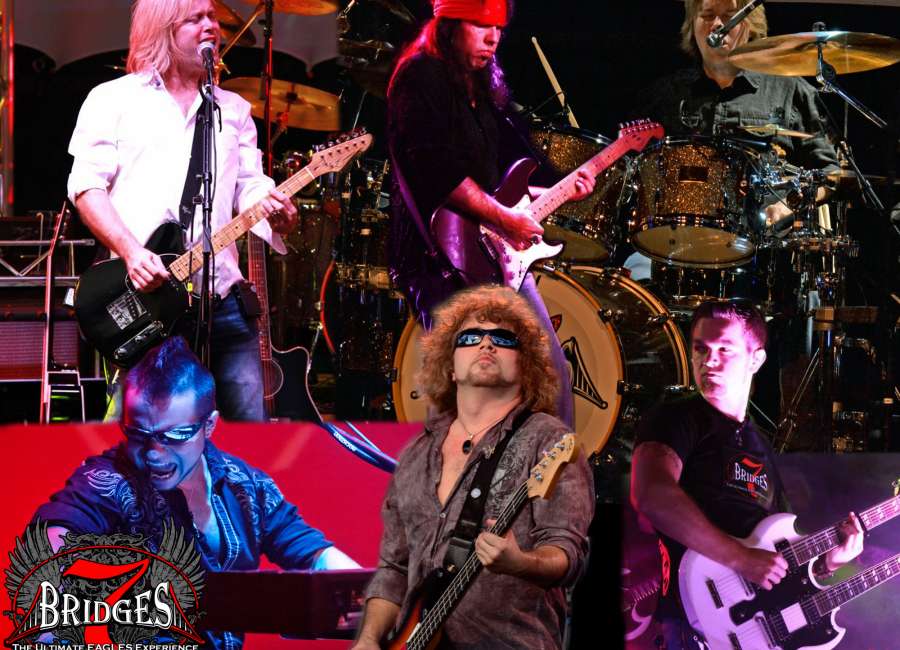 By MELANIE RUBERTI
The tribute group 7 Bridges is bringing the popular sound of the iconic band, The Eagles, to Newnan on Thursday.
"7 Bridges: The Ultimate Eagles Experience" will play at the Nixon Centre for the Arts at 1523 Lower Fayette Road.
The group recreates the experience of an Eagles' concert during the band's most prolific period, according to the Nixon Centre's website.
Each musician of 7 Bridges portrays a band member of the Eagles - copying their sound and stage presentation.
"They (7 Bridges) were here a couple of years ago and people loved them," said Cathe Nixon, with the Nixon Centre for the Visual and Performing Arts. "... It's an exciting opportunity in Newnan. The ticket prices are phenomenal for the show people are going to get … I don't want anyone to miss this opportunity."
The 7 Bridges show will start at 7 p.m. at the Nixon Centre for the Arts.
Tickets are $15 for senior adults; $20 for adults.
Anyone wanting to buy tickets or for more information, visit www.thenixoncentre.net
****
Melanie Ruberti: melanie@newnan.com