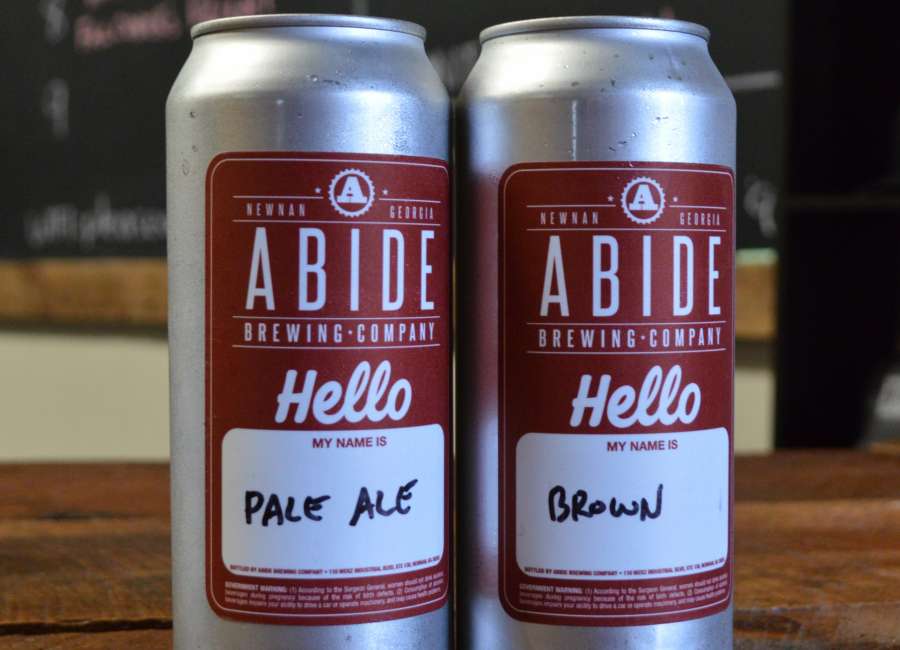 It's a momentous day for Georgia's craft brewers – including Newnan's Abide Brewing Company.
Starting today, Georgia's micro-brewers can begin to sell beer directly to customers.
Georgia's new law regulating craft brewers was approved in the 2017 Georgia General Assembly session, and the direct sales provision takes effect Sept. 1.
Until recently, under Georgia's three-tier system, producers of alcohol couldn't sell to consumers. Instead, producers sold beer to wholesalers who then provided products to retailers, including stores and restaurants.
Two years ago, Senate Bill 65, known as the "Georgia Beer Jobs Bill" was passed. It didn't allow breweries to sell beer to individual customers, but it did allow them to sell tours – and to include beer samples in those tours.
Now that the new law, passed as Senate Bill 85, is in effect, breweries around the state are poised to grow.
Abide, which opened in early 2015, is working on an expansion that would allow it to produce as much beer in a day as it now produces in a week.
Abide recently began small scale – very small – canning of its beer, which had only been available as draft beer.
The 16-oz. cans will be available for sale to customers starting Saturday, when the brewery will celebrate the new state rules with a family movie night event. The brewery's tap room will open at 4 p.m. and the movie "Wall-E" will be played outdoors once darkness falls.
The brewery isn't open today.
Customers who prefer to enjoy their beer at the brewery's tap room are limited to four pints or a flight of six different beers in 8-ounce cups.
The law allows breweries to sell up to a case of beer to an individual at one time. Abide is starting with the limited amount of canned beer.
Under the law, beer can be sold in refillable "growler" bottles, but the brewery isn't set up to do the rinsing and sanitizing needed to fill growlers, said Evan Scanlan, one of the brewery's three owners.
"Week to week, we will have pre-packaged 16-oz. cans, and week to week it changes," he said. For this weekend, they should have the Local Pale Ale, Coweta Common and Brown's Mill Brown, Scanlan said, and possibly the Three Rivers IPA.
The canning is done one beer at a time, one keg at a time, and it takes a while, but it was the best way to get into packaged beer, Scanlan said. "We try to get around 100 cans a week," he said.
Whether or not they will end up doing more cans will depend on how the first few weeks of direct sales go.
"We're going to take it easy and try to ease into it," he said.
When the expansion is complete, Scanlan said they will probably look into mobile canning operations that will come to the brewery and can a large amount of beer at one time.
The brewery's three owners, Scanlan, Philip Leonard, and Matthew Kapusta, are all still working jobs and running the brewery on the side, but hopes are to hire someone to work in the tap room so the brewery can be open – and selling – more often.
"It goes back to making sure that we have the manpower and the beer," Scanlan said. In recent weeks, they've had around 100 people a weekend come for the tours.
The ability to do direct sales is welcome, but it is a big change.
"The last thing we want to do is overextend ourselves or do something wrong," Scanlan said. There are new taxes to pay and new forms to fill out.
"It's a big step for us as a company and breweries statewide," he said. "We're trying to start off small and get a feel for it."