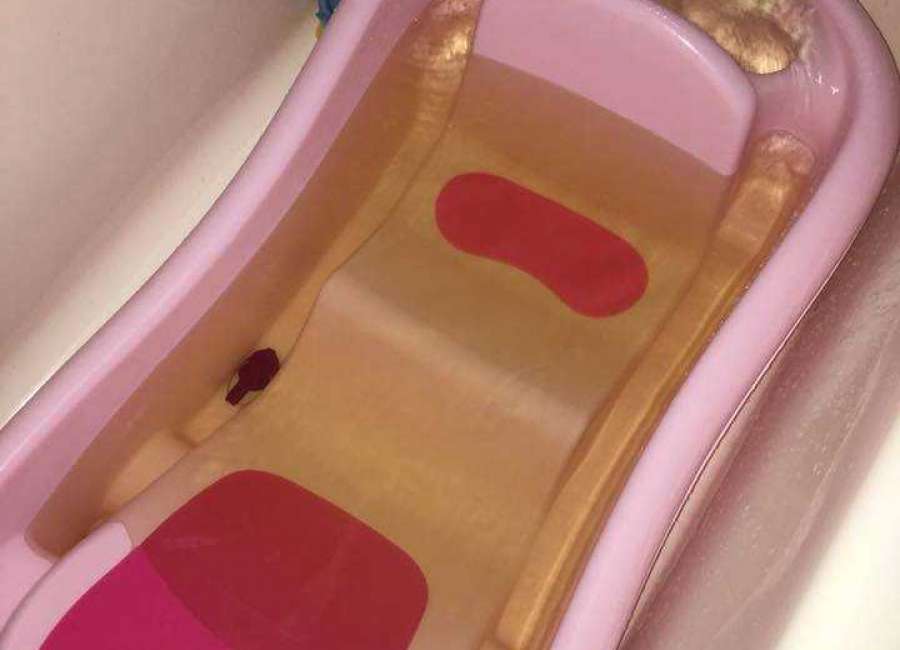 For the past few months, as repairs have been underway at Turin's well, most of the water that customers in Turin and Sharpsburg have gotten through their pipes has come from the Coweta Water and Sewerage Authority.
Some residents in the Turin Oaks subdivision want to keep it that way. Resident Alan Nolan is circulating a petition to get the subdivision on county water, and said that he would be fine with having the subdivision de-annexed from the town, if that's what it takes.
"We have an issue with the well pump that went out, and we're glad it did," Nolan told the Coweta Board of Commissioners this week.
"We've been getting this murky substance that we refer to as 'water' to drink and give our children," he said. "We want to make sure we are providing them with a good, clean, healthy source of water."
Nolan has lived in Turin Oaks for six years. He said he never really noticed a problem until about two years ago.
Until the switch was made to county water for the repairs, the water some days would look like lake water, he said – cloudy with stuff floating in it. And it stinks.
There are some days that the water looks OK, but still stinks, Nolan said. He has to let it run for five minutes or so for it to stop smelling like sewage, he said.
"Certain elected officials keep telling us it is safe. I don't believe it is safe," he said.
Because of Georgia's service delivery laws, switching to county water would require either de-annexation or an agreement with Turin for Turin to buy water from the water authority and then sell it to its customers.
Nolan's neighbor, Tom Curran, noticed the water problem when he moved into his home three years ago. "I kept noticing a smell in the cold water," he said.
"After you'd run it for several minutes it would be fine, but you would have to run it for five minutes to get rid of the sulfur smell."
He didn't think too much about it until he developed a rash that covered most of his body. It itched horribly. "I spend hundreds of dollars getting all this testing and stuff at the dermatologist, and they couldn't find any reason," he said. After three months of medication, it finally went away.
And then a neighbor developed the same rash, he said.
Curran said he kept meaning to have his water tested, but never did send it in.
Since the subdivision has been getting county water, everything is fine, Curran said.
"It smells good. It tastes good and – lo and behold, my toilet doesn't have rings on it," Nolan told the commissioners.
The water isn't perfect, but it's safe, according to Mayor Alan Starr. Occasional issues with sediment and minerals are the nature of well water, he said.
Turin's water system began in 1965, when county water wasn't available to folks out in Turin and Sharpsburg. The well is 400 feet deep.
The water is treated minimally, with just some chlorine and phosphate, but is subject to the same requirements as any other water system, Starr said. If you're the kind of person who is into organic living and keeping things natural, the minimal treatment can be attractive, Starr said.
Other water systems typically treat water from lakes and streams. "You treat it with enough chemicals, and you can make it clear," he said.
The Georgia Environmental Protection Division lists just two violations for the system in the past several years, and both were were for missed tests, not failed ones.
"It's not a water safety issue, it never has been," Starr said. "If it were a water safety issue the EPD would have shut us down."
There are some isolated problems from time to time, Starr said. Those could be caused by a number of things, including improper flushing of lines. Turin Oaks has two dead-end lines and that can cause some problems. The neighborhood also uses a lot of water because of sprinkler systems, and that can cause problems in times of drought.
"You might have a complaint from one house, two doors down they don't have any," Starr said. "It's not like it's a systemic problem."
Turin's system serves the town of Sharpsburg as well, and the two towns recently signed a new 20-year water service agreement.
"That is a major win for Turin and for Sharpsburg," Starr said.
Sharpsburg Mayor Wendell Staley also said there have been occasional problems. "Anybody that has a system is going to have occasional problems with it, especially if they are on a well system," he said.
"Probably if they would flush out the lines more often we might not have big problems at all."
There have been individual customers who have had major problems, but in the recent past, there have only been minor issues that he knows of, Sharpsburg's mayor said.
Several years ago, the town of Sharpsburg looked into being served by the Coweta Water and Sewerage Authority instead, but the county commissioners told Sharpsburg to work things out with Turin, and to come back if things couldn't be worked out, Staley said.
There are stipulations in the new contract that allow Sharpsburg to seek water from other sources if there are continuing problems with Turin's water.
There are some plans for water main upgrades, but hopes were to coordinate those with the construction of a roundabout at Hwys. 16 and 54. Delays in the roundabout project might mean that the water improvements are done before the roundabout.
There definitely needs to be more flushing of the lines, Staley said, and the creation of some loops at the dead-end lines.
"But I think they are working toward all of that. That was part of our agreement," Staley said.
The new well pump is already in place, but isn't yet at full capacity, according to Starr. Currently, customers are getting a mix of the well water and the water from the water authority.
Marcie Moore moved into Turin Oaks in June, so she's never had the well water. But she had to deal with its effects anyway.
"When we moved in, every time we got out of the shower, we were dirty," she said. "We were washing clothes, and they were dirty, and I couldn't figure it out because I had brought my own washer and dryer with me."
Every toilet and sink in the house had a green stain, and she couldn't get it off. Her brother pulled a few plumbing fixtures and found they were full of crud, she said. He drained and flushed the water heater and "he got enough out of a 4-year-old water heater to fill an entire sandbox," Moore said. She had to replace some parts of her refrigerator related to the water and ice dispensers.
After much cleaning and scrubbing and flushing, things are fine now.
"I just can't imagine what it was like living with that water," Moore said.
Mayor Starr said he wants to consider a program that would help residents get whole-house water filter systems. Though some systems cost thousands of dollars, simple filters to remove sediment, rust and odor are available for under $100.
Nolan said one neighbor spent thousands on a filter and it didn't do any good.
Starr said there was a meeting with residents a few months ago to discuss the issues.
"I want to work with The Oaks and solve whatever problems we want to solve," he said. "We've got some solutions we can work with … I think we can solve this."