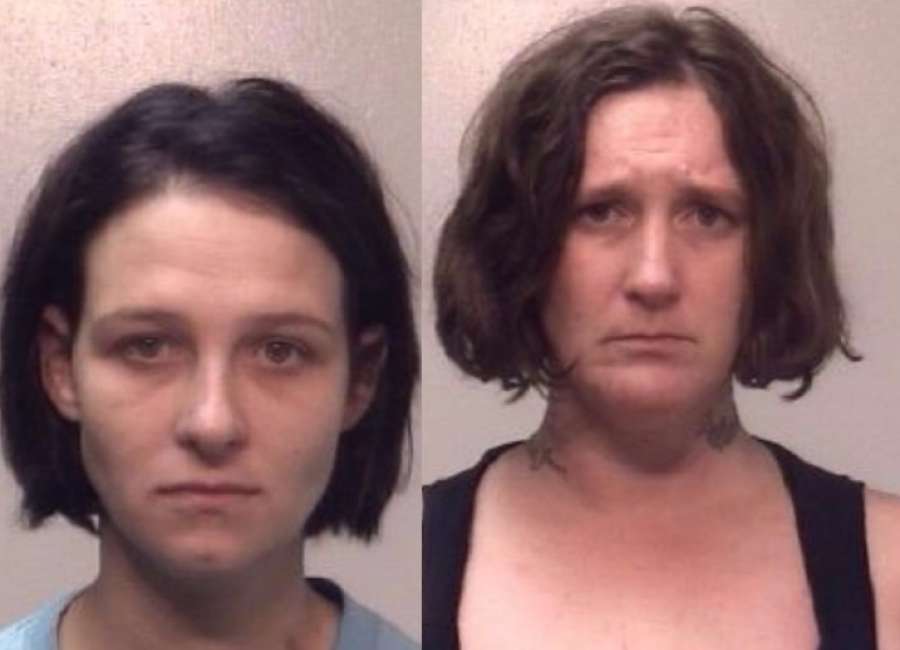 The discovery of a tattoo on an elementary school girl led to the arrest of her mother and the aspiring tattoo artist.
Brenda Hope Gaddy was arrested Friday and charged with tattooing the body of a person under the age of 18. The victim's mother, Emmie Crystal Nolan, was charged with being a party to the crime.
A teacher discovered the 4-inch tattoo of a cross with the words "Jesus Loves" emblazoned on the right shoulder of the juvenile during a school dance last spring at Arnco-Sargent Elementary, according to Lt. Jason Fetner with the Coweta County Sheriff's Office.
The child alleged her father forced her to get the tattoo after he picked out the design and drove her to an unknown residence in East Newnan, according to Fetner.
However, the victim later changed her story and said it was her idea to get the tattoo, but reportedly couldn't identify the man who gave it to her.
In an interview with investigators, the father of the victim denied the story provided by his daughter and claimed the incident took place at a Super Bowl party in Sargent and provided several witnesses who corroborated his story.
Video footage of Gaddy tattooing during the event was also provided. During the party, Gaddy was allegedly providing tattoos to several in attendance, including the 12-year-old victim, Fetner said.
Witnesses said there was no money exchanged for the tattoos, and reportedly felt the free ink was like a "party favor."
Gaddy initially told investigators that while she did own tattoo gun, she allegedly denied giving anyone tattoos, except for her husband.
After investigators produced video of the incident, Gaddy then confirmed the father's story, but added the victim's mother was in attendance and had allegedly granted permission for the tattoo.
"She said she was under the impression that the victim was a minor," Fetner said, "but didn't realize she was only 12 years old."
The victim later admitted to lying about the incident and confirmed the story told by her father.
Both Gaddy and Nolan were released Friday on a $1,000 bond.
According to state law, people under 18 cannot get tattoos in the state even if they have parental consent. Tattooing a minor in Georgia is a misdemeanor offense and carries a maximum sentence of up to a year in jail or probation.  
****
Clay Neely: clay@newnan.com, @clayneely