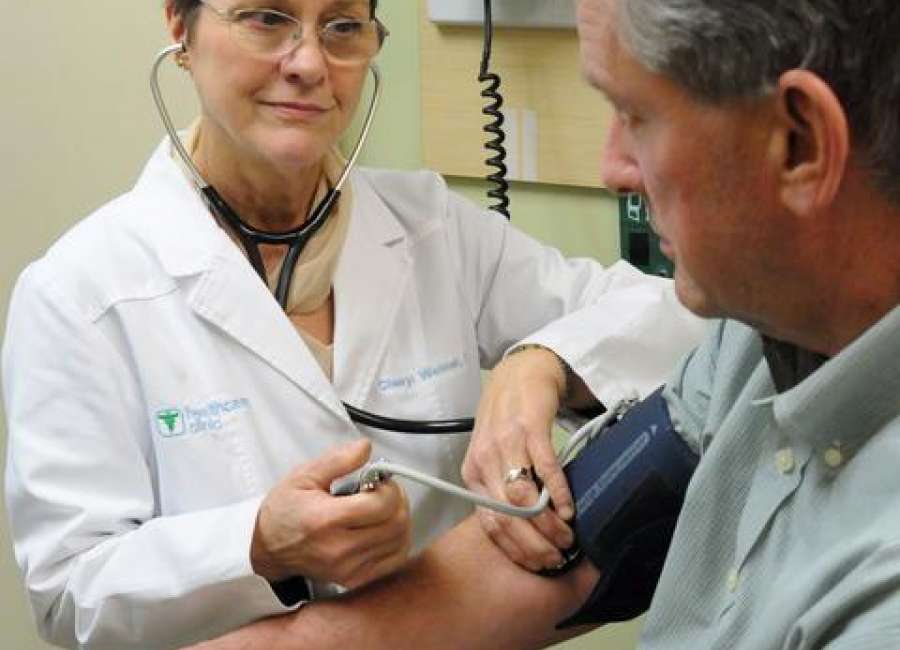 The clinic at Walgreens at Thomas Crossroads is now a Piedmont QuickCare Clinic.
The former TakeCare Clinics at 27 Walgreens stores in metro Atlanta are now operated by Piedmont Healthcare.
The new Piedmont QuickCare at Walgreens clinics will complement Piedmont Healthcare's existing Piedmont OnCall virtual care, primary care and urgent care options, according to Kevin Brown, CEO of Piedmont Healthcare. A ribbon cutting for the Newnan location was held Aug. 11.
The clinic accepts insurance and self-pay patients. Basic illness exams start at $89 for those without insurance.
The clinic is open seven days a week and offers treatment for minor injuries and illnesses that are not life-threatening. Hours are 8:30 a.m. to 7 p.m. Monday through Friday, and 9 a.m. to 4 p.m. on weekends. Patients are seen by a nurse practitioner.
"Our goal in opening Piedmont QuickCare locations is to make it as easy as possible for people to get the care they need, when they need it," Brown said. "We're proud to be able to expand into the Newnan area and provide high-quality, patient-centered care close to home for our patients here."
In February, Piedmont and Walgreens announced that they would form a collaborative council to share best practices and experiences with the aim of improving patient care, quality and satisfaction while reducing healthcare costs. The clinic agreement builds on a relationship between the two organizations that dates back to 2009.  
"At Piedmont, we're always looking for opportunities to improve the patient experience by making it easy to access care where and when it is the most convenient for the patient," Brown said. "The team at Piedmont QuickCare will be able to treat anything from aches and pains to ongoing health conditions like high blood pressure and diabetes. Plus, patients will be able to pick up medications they need onsite."