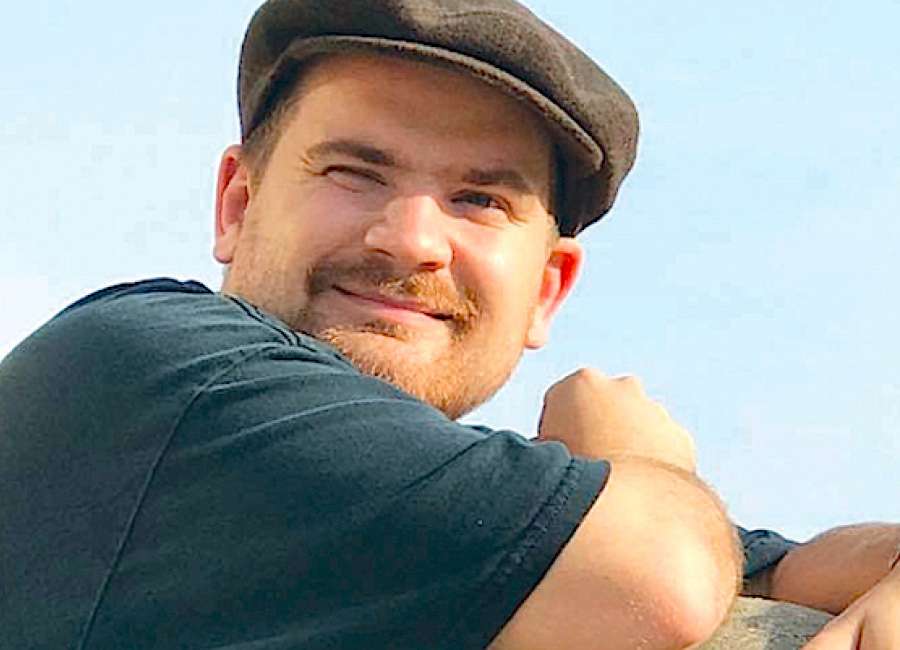 A 25-year-old Newnan resident has big dreams, and he doesn't plan to let anything get in his way — not even autism. 

In fact, Aaron Fountain knows that autism, a highly variable neurodevelopmental disorder commonly characterized by social or communicative impairments, is what makes him, well, him. 
"Autism makes me cool and awesome," he said, a phrase his mom, Dawn Sierra, said is her son's personal motto. 
Sierra said she and Aaron began discussing his goals for the future about a year ago.
"We started talking about things Aaron would like to do now that he is an adult and out of high school," Sierra said. "And he came up with the idea of starting an ice cream business."
Sierra, and Aaron's family, friends and other supporters have always done their best to encourage Aaron, Sierra's middle child, who was diagnosed as being on the autism spectrum at the age of 4. 
"I want him to know it is good to dream," she said. "And that he can achieve his goals."
Sierra noted that Aaron is capable of working and of supporting himself. It is something she wants him – as well as his friends in the local community – to be aware of and be proud of.
"Aaron would do well with his ice cream business," his sister Ally said. "He is very personable and outgoing and is so excited about the prospect of selling ice cream to different people." 
Aaron was initially diagnosed at the age of 2 with severe attention deficit hyperactivity disorder (ADHD), based on observations of his early difficulties with social interaction and excitable behavior. Hyperactivity disorders and anxieties can also accompany autism. 
Autism spectrum disorder, according to Autism Speaks, a nationally recognized organization (www.autismspeaks.org), includes a range of conditions associated with autism and reflects a wide variety of challenges and strengths possessed by each person affected. Nearly one-third of those on the autism spectrum are, and often remain, nonverbal. 
"Aaron was diagnosed as moderate to severe," Sierra explained. "He suffered a relapse, or regression, at age 17. He lost a lot of his abilities and had to relearn many things." 
Regression, according to Spectrum, an online, educational source for autism-related information, is not uncommon and may occur in as many as one in five people with the disorder. For Aaron, however, the unplanned developmental reversal did little to deter him. 
"For about 10 years now, Aaron had been doing well and is very stable," Sierra said. "He has always kept his sense of humor and, really, that is what has always kept him going." 
It is because of his indelible optimism that Sierra believes Aaron can achieve his goal of having an ice cream shop. The plan, however, will have to start with an ice cream cart. This is Aaron's first major goal on his path to having a successful business. 
"Aaron will need to rent a space to keep his cart and other supplies," Sierra said. "The cart itself will have to be a specific, health-approved cart and one that will display his logo."
Aaron has come up with the business name of "Camooflage Creamery," because of his love for all things camouflage. The hopeful ice cream salesman painted an image of a colorful, seemingly happy cow, which will be used as the logo for his business, along with the slogan, "Our ice cream is camoolicious."  
His family and supporters, including Sierra, will help Aaron obtain the proper licensing, supply space and health-inspection approval needed, but Aaron will need to raise the funds to purchase his first ice cream cart. 
Aaron has designed a T-shirt, which is available for purchase at inktothepeople.com/fund-raiser-for-aaron-s-ice-cream-cart, and Sierra has created a GoFundMe page to help with expenses: www.gofundme.com/helping-support-the-aarons-dream. (For more information regarding T-shirt purchases, email dmariesierra@yahoo.com).
When asked about his dream of selling ice cream and having the opportunity to meet a variety of people in the Coweta County community, Aaron said, "People make me feel 100 percent."
"I am excited about pushing the ice cream cart in Newnan one day," Aaron added. "I hope they call me 'Ice Cream Man.'"
Aaron's family and friends hope his endeavor will allow him to not only make his dream a reality, but to also spread awareness of autism and to show the world what he is capable of, despite all limitations.  
"Aaron has impacted my life simply by how he views the world," said Donna Jenkins, Aaron's aunt. "He has no judgement towards others and is always positive. He doesn't think of what he cannot do, only what he can do."
For more about Aaron, visit his self-created blog which details the world through his own eyes, "My Life is Cool and Awesome," found at www.mylifebyaaronfountain.blog...