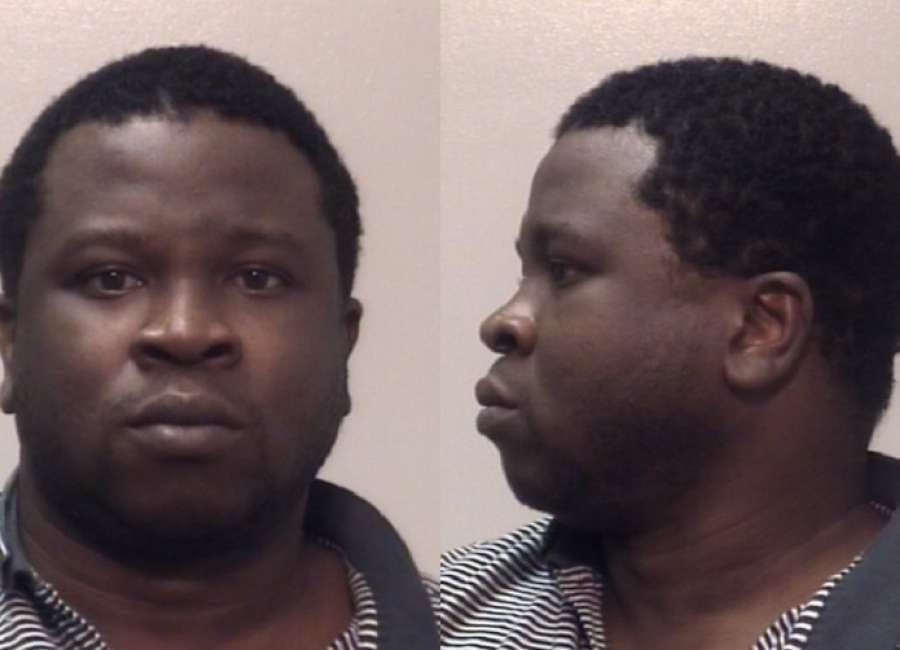 This story has been updated.
A nursing assistant is facing multiple charges in connection with the death of a 98-year-old patient that triggered a probe by the Georgia Bureau of Investigation.

The GBI claims Certified Nursing Assistant Hakim Ogunkunle was responsible for causing injuries that led to the death of Edna Warren, a patient at Newnan Health and Rehab. It has charged him with aggravated battery and exploitation and intimidation of an elderly person.
More charges could result from Friday's autopsy after the findings are turned over to the local district attorney's office, according to Public Affairs Deputy Director Bahan Rich with the GBI.
The incident occurred on Tuesday when Newnan Health and Rehabilitation reported to the Newnan Police Department that Warren had sustained a broken leg following physical contact with Ogunkunle.
According to the police report, Ogunkunle had attempted to get Warren ready for breakfast when she became combative and began kicking him. When Ogunkunle allegedly held her legs together to keep from getting kicked, he heard a cracking sound in her leg.
Warren was taken to Piedmont Newnan Hospital where she underwent emergency surgery but died during the procedure.
Initial reports indicated Ogunkunle lied about the manner of which Warren sustained her injuries. After staff received conflicting reports, Ogunkunle later admitted he was scared he would get into trouble, according to the police report.
"After detectives received the report, we looked into it, and, based on cases involving elder abuse, we contacted the GBI," said Chief Deputy Mark Cooper with the Newnan Police Department. "We've continued to work side by side, with the GBI acting as the lead agency."
The GBI's investigation later concluded Ogunkunle intentionally caused Warren's injury, according to Special Agent Fred Wimberly.
On Thursday afternoon, Ogunkunle was arrested and charged with aggravated battery and exploitation and intimidation of an elderly person.
Investigators are still working to determine if there were any other victims who may have had a similar encounter with Ogunkunle in the past.
Ogunkunle, 43, is currently being held in the Coweta County Jail where he is awaiting his first court appearance.
****
Clay Neely: clay@newnan.com, @clayneely