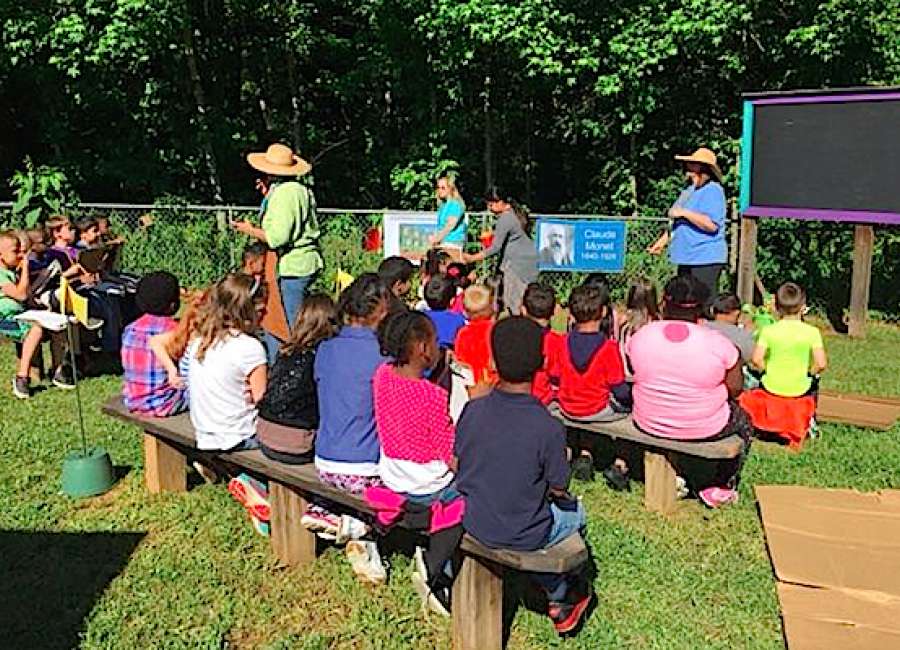 Jefferson Parkway recently combined art and music with a "Mozart Meets Monet" cross-curricular lesson held in the school's garden.

Students learned about the life and accomplishments of Wolfgang Amadeus Mozart and the history of Claude Monet and how his art was inspired by his love of his garden in Giverny, France.
"Music and art inspire creativity and learning as well as enhance productivity in all non-music and art subjects," said Myra Coursey, Jefferson Parkway's music teacher.
Other teachers at Jefferson Parkway agreed that there are many benefits with cross-curricular lessons as well.
"Students get to see the excitement in the collaboration of teachers and understand that teamwork can promote a deeper learning by encouraging multiple teachers to help students understand the lessons," art teacher Rebecca Watford said.
The garden at Jefferson Parkway was a special project of Jeanne Royal, the school's early intervention program instructor. She started the garden on campus in 2014, with the goal of teaching students how their food is grown.
Royal planned lessons in the garden as a way to provide hands-on learning in math, science, social studies and art. Through a donation of dirt and mulch from Newnan Utilities, a rain barrel used for watering from the Newnan Water Authority, and the volunteer efforts of the students and staff, Royal's integrated learning space is now a regular part of campus life at Jefferson Parkway.