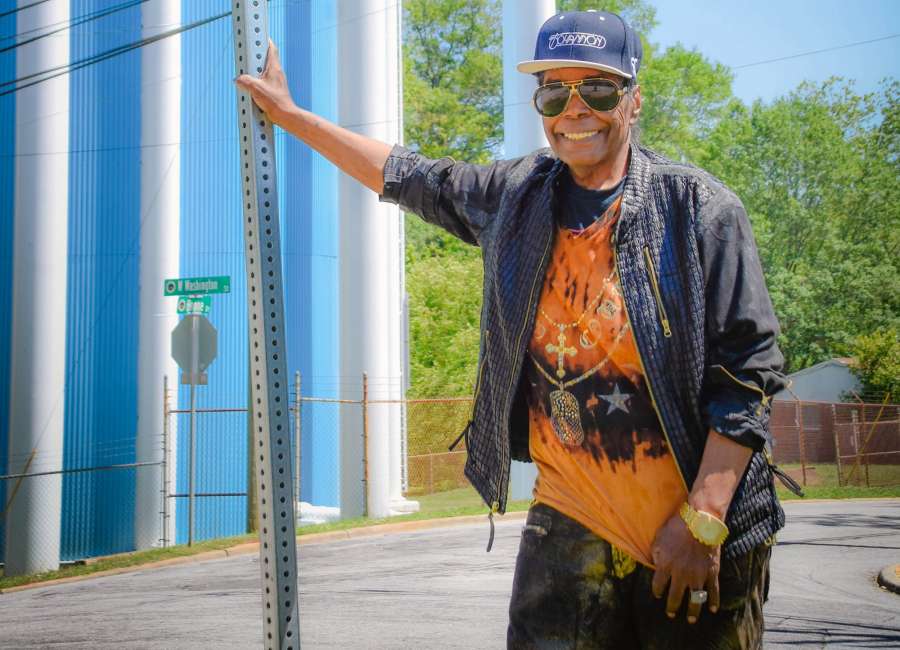 Goodbye Peachtree Street, and hello Hamilton Bohannon Drive.

On Tuesday, the Newnan City Council reversed its previous decision against the effort to change Peachtree Street to Hamilton Bohannon Drive to honor legendary musician Hamilton Bohannon, a Newnan native.
Councilman George Alexander, who previously voted against the change, brought the motion back to the table. 
"I began thinking about my criteria; someone who has done something for the community, and also someone who has passed away," Alexander said. 
"But then here I am sitting in Richard Bolin's council chambers, and see buildings and streets named after Charles Wadsworth, and have to reconsider my previous vote."
The motion to rename the street passed with a final vote of 4 to 2, with Councilmembers Ray DuBose and Rhodes Shell voting against the change. 
Councilman Dustin Koritko was not in attendance during Tuesday's meeting.
The name change from Peachtree Street to Hamilton Bohannon Drive is currently scheduled for Aug. 1, 2017.
"It's a great thing," said Mayor Pro-Tem Cynthia Jenkins. "People from all over the world are watching and are pleased with the turn of events. It's finally done."
Following the vote, Bohannon expressed his gratitude towards the change of heart shown by the council and thanked those who made the renaming a reality.
"This is one of the happiest times in my life, and to be honored in my own hometown shows love and hope," Bohannon said. "What we've done today shows we can bring people together even more than we were yesterday. This day won't ever be forgotten."
In other business, the council:
Passed a resolution of commitment to implement improvements to Lower Fayetteville Road. 
Approved a request from Derrick Teagle from Empower 4 Life to use the Wesley Street Gym for a wrestling event fundraiser that would allow students to participate in athletic and leadership camps. 
Entered into an agreement with Peachtree Recovery Services to maximize recovery efforts of property damage claims in the city. 
Approved a request for Keris Kares to hold a 5K and 1-mile walk for pediatric cancer on May 19, 2018.
****
Clay Neely: clay@newnan.com, @clayneely