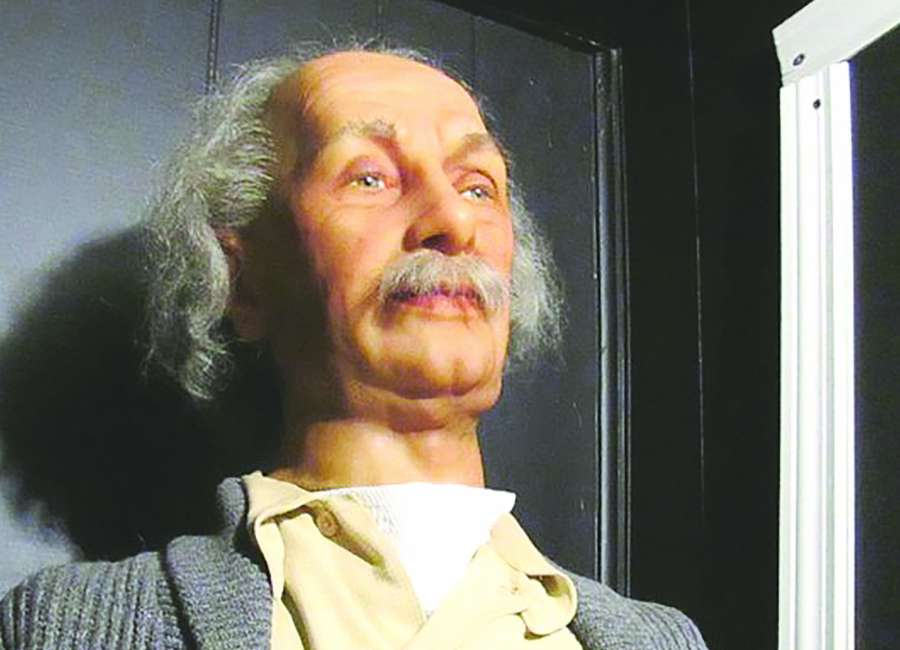 The contents of a recently closed Warm Springs museum is headed for the auction block, spelling the end of a popular local attraction.
About 60 life-size wax figures, including a one-of-a-kind figure of Albert Einstein that was signed and inscribed by Einstein himself, will headline an auction of items owned by Preston Evans, the Cowetan who operated the museum for more than four years. The auction is set for May 13 at the Eisenhower Hotel and Conference Center in Gettysburg, Pa.
These include figures of 10 U.S. presidents and four first ladies, civil rights leaders –including Martin Luther King Jr. and Ralph Bunche, entertainers Rudolf Valentino and Dolly Parton, military figures such as Patton and MacArthur, cowboys and Indians including Geronimo.
Pa. OnSite Auction Company is handling the live-only auction, with no internet bidding – with the exception of around 25 lots that will be available for sale online.
The Einstein wax figure was created in 1947 by Katherine Stubergh, often called "the Madame Tussaud of America." It was commissioned by Einstein, who was friends with Stubergh. The internationally renowned scientist signed and inscribed the nape of the neck with, "Katherine, Much Thanks, Albert Einstein." Most of the figures in the collection were made by Stubergh.
Evans once owned Preston Evans Opportunities, a Georgia-based auction company that only recently closed its doors after he sold off most of his many collections and eased into semi-retirement. The wax figures are a holdover, one that he's finally willing to see let go.
"I love these wax figures, and I hate to part with them," he said, "but it's time for someone else to enjoy what I've enjoyed immensely for these many years."
Randy Dickensheets, the auction company's owner, is confident the sale will be a success.
"This will be the fourth auction I've conducted that includes museum-quality wax figures," he said, "but this one contains by far the highest quality, mostly because of Katherine Stubergh's talent and reputation. The Einstein figure will be the headliner, of course, but there are many others that are important and life-like."
Several years ago, Evans heard that a wax figure museum in Cave City, Ky. was liquidating its inventory and going out of business. He wanted a figure of Franklin Roosevelt, went to the sale and bought not just an FDR figure but enough to start his own museum.
He installed his purchases in a vacant home in Warm Springs that had been sitting idle and made it into the Follow the Leaders Wax Museum.
Antiques and collectibles from the collection of Evans and his wife, Lauretta, will also be in the Gettysburg auction.