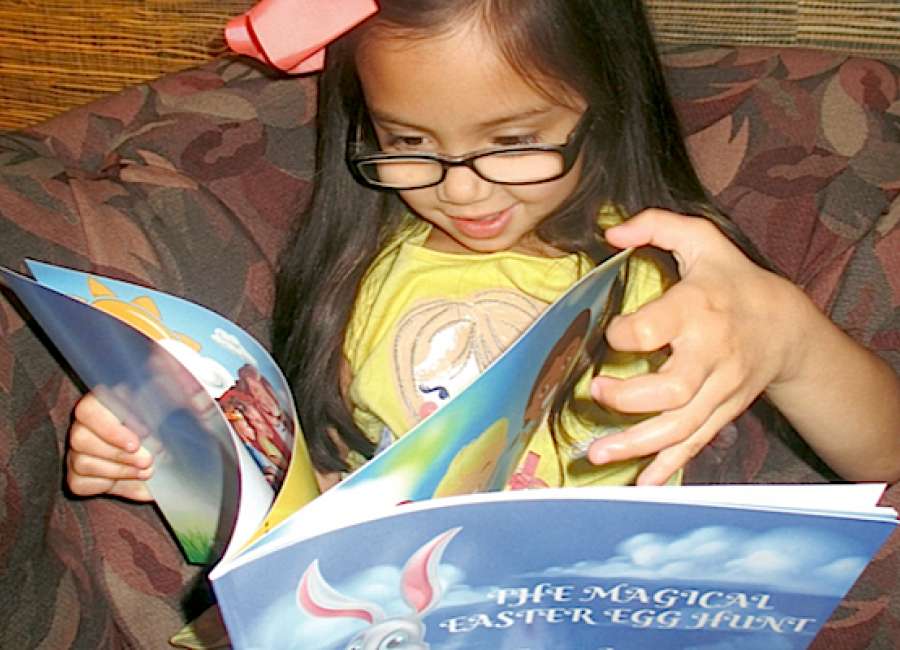 For Terry Lynn Crane, faith – and the guidance and hope that come with it – are never "gone with the wind."

Crane is best known to Coweta friends from the years she was married to Fred Crane, who appears in the opening scene of "Gone With the Wind" as red-haired twin Brent Tarleton. Folks from Coweta attended the opening of Tarleton Oaks, the bed-and-breakfast the Cranes operated for several years in an antebellum home in Barnesville.
Fred and Terry Crane also visited Newnan – most memorably for a lunch with the late Herb Bridges of Sharpsburg, internationally known GWTW collector, and his wife, Eleanor.
Since Fred Crane's death in 2008, Terry Crane has relocated to Kentucky and put together an award-winning cookbook, "Fiddle Dee Dee Recipes: A Taste of 'Gone With the Wind.'"
Now she has a book out with an Easter theme. "The Magical Easter Egg Hunt" is a book for children that uses rhyme to capture the fun of the Easter holiday and has a conclusion which enables adults to share the biblical story of Easter, as well.
"In 2012, I wrote a cute, little Easter poem as we were approaching the season," Crane said, recalling the origins of the book.
"I always had such wonderful memories as a child going to various Easter egg hunts," she reminisced. "As an only child, I always enjoyed being with other children." She said "the excitement of running around searching for Easter eggs" added to the fun of being with other youngsters.
"At the time, I really didn't know about the true meaning of Easter. I just thought of it as a time when I would get up early on Easter morning and go searching for my Easter basket, which was filled with candy and usually a stuffed bunny and toys," Crane remembered.
"I already had the bones of the story from the poem I wrote," Crane said. As she began to put the book together, she wanted to find a way to make it easy for adults to use the book to introduce children – "taking into consideration the age of the child" – to the biblical Easter.
"Easter is the single most significant Christian holiday," Crane said. "Had Jesus not risen from the grave on the third day as He said He would, then His life and death would have been in vain – and the basis of Christianity would be null and void."
As she researched Easter traditions, she learned of how rabbits and eggs can be symbols that relate to the Christian celebration.
Crane spent 15 years putting together "Fiddle Dee Dee," which included vintage recipes, behind-the-scenes stories from the filming of "Gone With the Wind" and scenes from the movie. Photographs, autographs and Crane's own artwork were also incorporated into the book.
"Fiddle Dee Dee" has won four book awards including the 2016 Bronze Medal for ethnic/holiday/specialty cookbook in the Living Now Book Awards.
Her Easter book, however, required a different approach to writing. To write a good children's book, the author has to slip in a child's mindset, "perhaps reliving and reflecting on their own childhood experiences," she said.
She deliberately chose illustrations with vibrant colors.
"Entertainment has changed over the  years," Crane reflected. "Authors are now in competition with video games, television, computers and smartphones. I am hopeful that the bright colors and pictures, along with the rhyming of the book, will not only encourage a child to learn to read, but will capture a child's imagination."
Crane said her family started attending church regularly when she was 7 years old and they were invited by neighbors. "I loved attending Sunday school. I had a sweet, little friend named Cheryl, who I loved to play with and sit next to," she remembered.
"When I was 14 years old, a friend of mine, Jill, shared her faith in God with me and shared how Jesus had changed her life. I was open to that," she said. Crane got involved with the youth program and the youth choir.
"I still thirsted for more,"she said. Another friend, Donna, invited her to a youth event at her church. Crane began attending church with her.
"On Easter morning in 1973, I heard the Gospel in a way that touched me deeply. That morning, I wholeheartedly accepted Jesus as my Savior. I began singing in the choir, studying the Bible, thirsting for more knowledge. I was at church every time the doors were open and grew in my Christian faith," Crane said.
As a young adult, she taught Sunday school and was minister of music in several churches.
"I've found that love is the central, most important thing in life. God is love and Jesus is the 'light of the world,'" she said. "If I can show love and kindness and spread light in the darkness, then that is my sincere hope and goal."
Simple things – like sharing a smile with some – can make a big difference.
"If mankind realized that every soul is created by God and is special, then war would cease to exist. How can we humans be so blind that we cannot see that light and beauty is in everyone and every living thing?" Crane asked. "Every soul is Jesus in disguise."