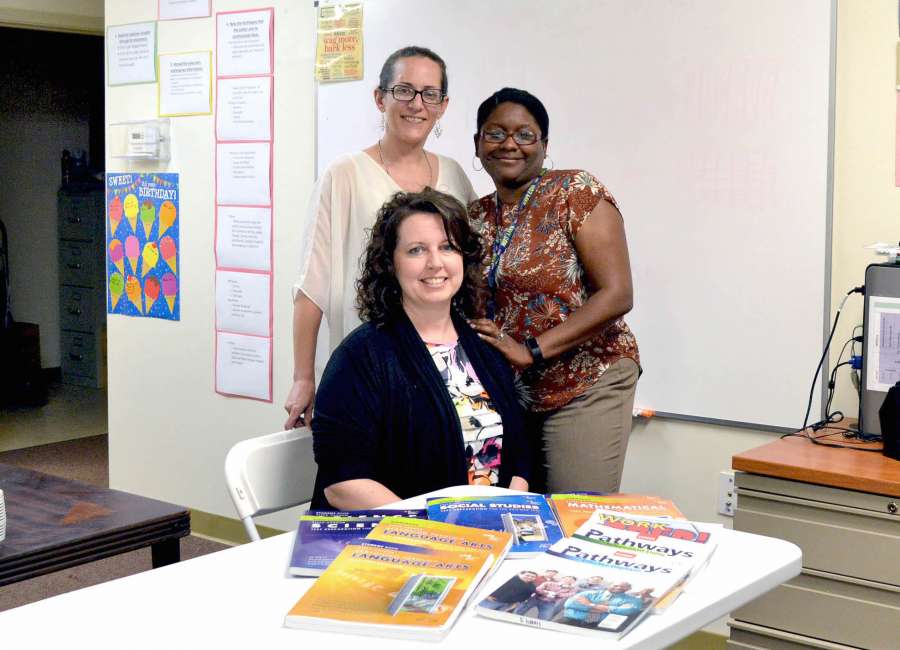 A little-known program in Newnan offers free GED classes and testing, along with work readiness training and a paid "work experience" program, for ages 16-24.
Any Cowetan in that age group without a high school diploma or General Equivalency Diploma is eligible, and upon receiving their GED, participants get $100. The work experience, similar to an internship, lasts 240-480 hours. When a student finishes the program, the goal is to have the student either employed or ready to begin post-secondary education or join the military.
Paxen provides GED classes in seven counties, including Coweta and Meriwether.
Transportation assistance is available for those who don't have a way to get to the classes, and there are also limited evening hours available for students who work during the day.
The Paxen GED program's next set of GED classes starts Monday in Newnan. Lead Career Coach and instructor Stephanie Harris said that new students can enroll through Wednesday. Students need to be at a sixth-grade reading level. Students who aren't proficient enough at reading, based on intake testing, are referred to literacy classes.
Classes are 9 a.m.-3 p.m. Monday through Friday at the Paxen offices at 110 West Washington Street, Newnan, next to the former Breakaway child care center. On Tuesdays, students who can't attend the weekday classes can drop in for individual instruction between 5-8:30 p.m. Students can take the different GED tests at different times, as they are ready – which may mean students take the test before finishing the eight weeks of classes. If a student scores high enough on a GED, there can be options to receive some college credit.
Students who don't have transportation can receive vouchers for the Coweta Transit System, and Harris will set up accounts and schedules for the students. Students who rely on others for rides can qualify to receive a $5 gas card per week during classes. Receiving the gas card requires writing an essay.
To sign up or for more information, call 470-414-7445 or email sharris@paxen.com  
The local Paxen office also offers the "career pathways" program for low-income students ages 16-24 who have a GED or high school diploma but are unemployed. The program includes job readiness classes to learn soft skills, and placement in a work experience program. During the work experience, participants are paid $8.50 an hour. Those wishing to participate in the career pathways program must be on some form of public assistance to qualify.
Starting July 1, students who attend the GED classes and meet certain requirements will be eligible to earn $10 each day they attend classes.
Enrollment for the July classes is July 3-7, and the GED classes run from July 17-Sept. 1. The next two Career Pathways programs will be July 17-28, followed by a nine-week work experience, and Sept. 4-15 with an eight-week work experience.
The programs are funded through the federal Workforce Innovation and Opportunity Act, and are administered through the Three Rivers Regional Commission. Paxen is a service provider contracted through Three Rivers.  
In addition to more participation in the GED classes, the ladies at Paxen are looking for more local companies to participate in the work experience.
"We try to partner with local businesses. We are able to provide them with people who can work for them, but we're paying their wages," said Harris. Though it's not considered on-the-job-training, participating businesses are asked to help mentor the young workers. "Most of these graduates don't have any work history," Harris said.
After the first 240 hours, if students get a favorable evaluation from the employer, they can work another 240 hours. So far, there aren't many business partners.
"I would like to get more so we can have a greater variety" of work options for the participants, Harris said.
For more information, to sign up for classes, or to be a business partner, contact Harris at 470-414-7445 or sharris@paxen.com