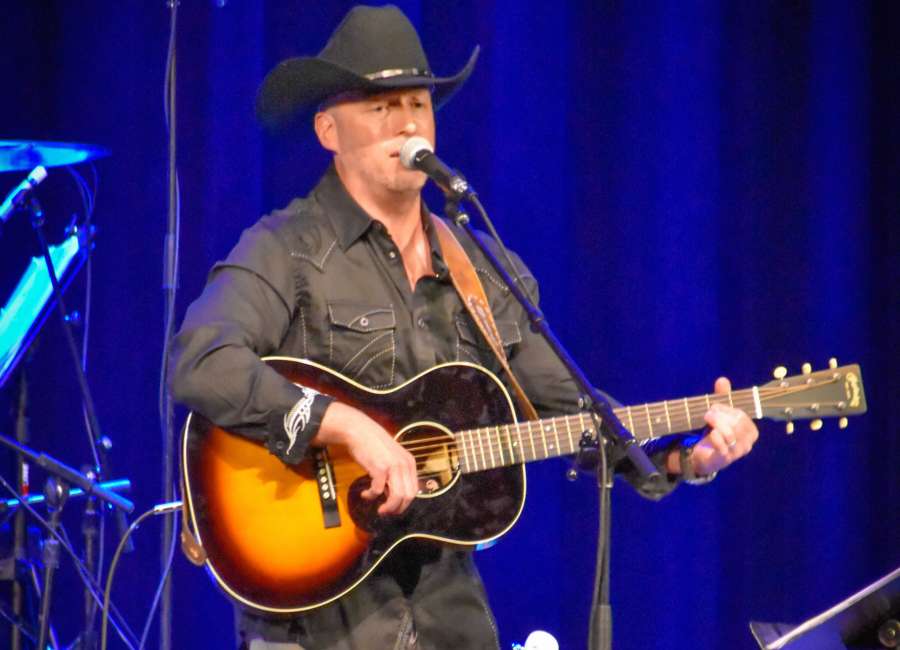 "Big City" Brian Wright returned home from Nashville to Newnan to play an evening of country music at the Wadsworth Auditorium last Saturday.
Wright, who is the son of Lamar and Cathy Wright of Newnan, graduated from Newnan High School and has had his pilot's license for more than 18 years. Playing country music is a passion of Wright's, as he's released albums and singles through his website.
Wright was inspired by classic country heroes like Merle Haggard, Waylon Jennings and George Jones, and shared his personal brand of "real" country tunes with Newnan.
Music runs deep in Wright's family. The Wrights, a Nashville husband-and-wife duo, feature brother Adam and sister-in-law Shannon. Wright's uncle is Newnan's Alan Jackson.
With the uncertainties of air travel following the September 11 attacks, Wright, a self-taught guitar player at 21 years old, formed his first band in 2001 and has been playing music ever since.
"I refuse to use an idea or rhyme because it fits or sounds cool," explained Wright in a recent release. "But, what I do is real. Reality is not always perfect."
The Leonard Washington Trio, with guest pedal steel player Warren Hall, opened for Wright.  
****
Clay Neely: clay@newnan.com, @clayneely