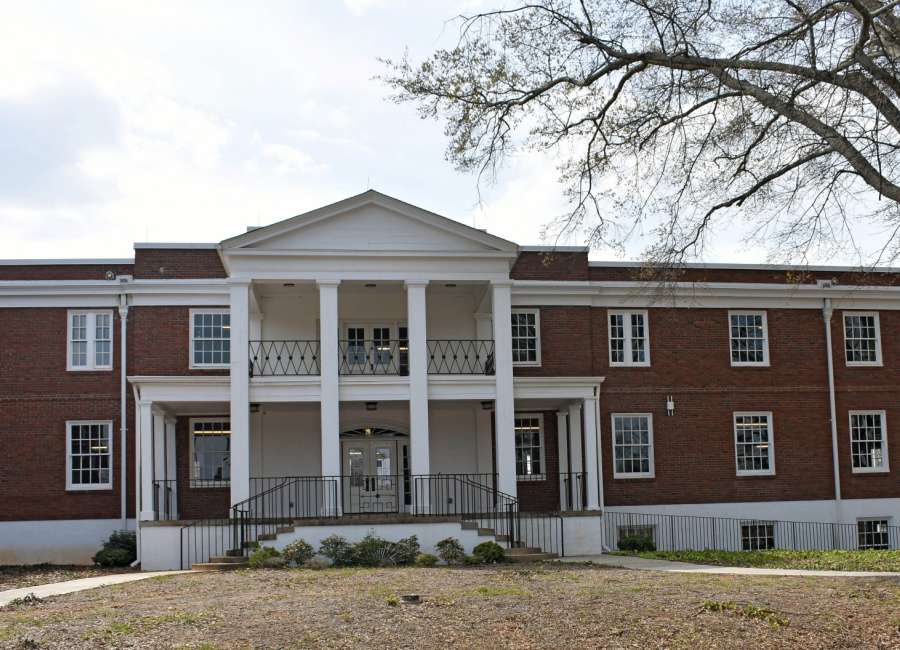 What once was a dormitory for nurses is among unused space at the old Newnan Hospital that soon will be transformed into multi-functional, flexible educational space and office suites.
The University of West Georgia-Newnan recently unveiled plans to invest proceeds from the sale of its Shenandoah property into what officials are calling the "activation" of nearly 24,000 square feet of shelled-in space, including the three-story former dorm.
It's a continuation of the collaboration between Newnan and the university, which has resulted in the repurposing of one of the city's historically significant structures to meet the area's changing needs, according to UWG President Kyle Marrero.
Coweta County, the city of Newnan and the Newnan Hospital Foundation – the board that remained in place after the former hospital closed – combined resources for the initial renovation phase of the UWG-Newnan campus, which opened in fall 2015.
"Not many communities would come together and go into debt to actually create a facility of higher education and at the same time bring back to life a building that has such incredible history and connectivity with the citizens of Newnan," Marrero said. "It's such a testament to Newnan and the community and the leaders in place that made that happened. We're honored to be a partner in this."
Marrero said the satellite campus is a priority because it is a continuation of what UWG provides as a comprehensive university. But what's unique about the Newnan site is the way it fits comfortably into the community.
"Newnan is full of beautiful old homes and a sense of history," he said. "It's Old South that has historical context and reminders architecturally every time you drive through downtown."
The first phase of UWG-Newnan included careful preservation of some original fixtures and features of the hospital, which were incorporated into the decor and functionality of the facility. It's something the university will continue in the upcoming buildout, according to Marrero.
"Because it is in the old Newnan Hospital, it's not just the physical reality of renovation and of rehabilitation, growth, and wanting Newnan to be more than what it is already," he said. "We're also taking that history and actually having an educational facility that honors that architecturally."
The university is exploring flexible, shared learning spaces and offices for the available areas but has not yet revealed exact plans. Buildable space includes 11,223 square feet in the basement of the building – 4,447 square feet of it on the bottom level of the former nurse's dorm. A total of 4,484 square feet is available on the first floor and another 8,268 square feet on the second floor.