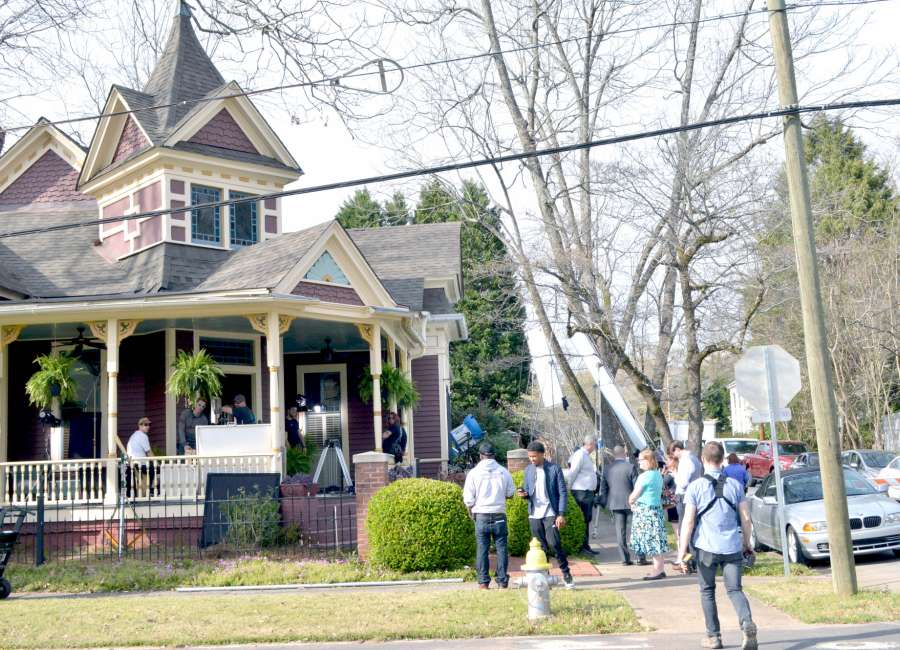 Downtown Newnan was awash in film crews Wednesday for the filming of two separate productions.
"Insatiable," about a disgraced attorney who becomes a beauty pageant coach, was filming around the Court Square, and was expected to finish filming Wednesday.
Down at the corner of College Street and Temple Avenue, filming continued on "Candy Jar," a Netflix original movie.
"Candy Jar" was set to film later Wednesday at the Wadsworth Auditorium, Sunday at The Leaf and Bean, next week at a home on Powell Place and April 5 at the Alamo.
Portions of College Street were closed Wednesday to provide parking for film trucks, and while cameras were actually rolling, traffic was stopped on College Street and Temple Avenue.
"Insatiable" is a pilot for a CBS-CW drama/comedy series. It was inspired by the story of attorney and beauty pageant coach Bill Alverson of Andalusia, Ala., who has had his own reality show, "Coach Charming."
"Candy Jar" stars Helen Hunt, Uzo Aduba and Tom Bergeron. No details of the film's plot are currently available.