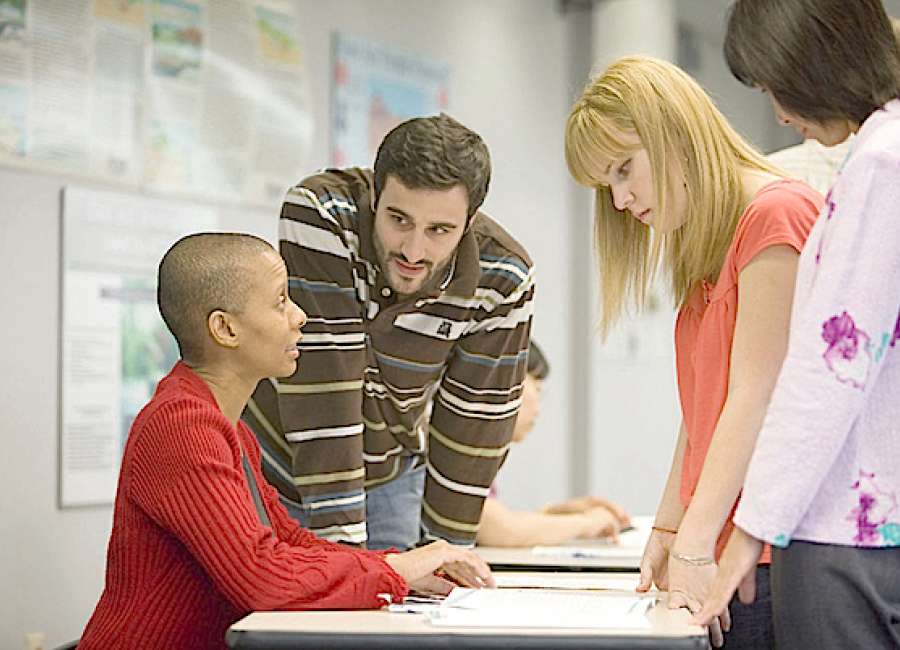 – Special to The Newnan Times-Herald from Randstad USA

March Madness is the NCAA men's and women's basketball tournaments when millions of basketball fans fill out their brackets and start office pools to see whose favorite team will win.

A new survey finds March basketball brackets and office pools can improve key workplace initiatives, including employee engagement, camaraderie and work satisfaction.
The study by Randstad U.S., one of the largest HR services and staffing companies in the United States, found nearly 9 in 10 workers (89 percent) agree office pools help build better team camaraderie and 58 percent completely or strongly agree. The findings also point to other positive outcomes, particularly when it comes to Gen Z and Gen X:
84 percent of workers agree office pools go a long way to make their jobs more enjoyable (91 percent of Gen Z; 88 percent of Gen X)
79 percent of employees agree participating in office pools greatly improves their levels of engagement at work (85 percent of Gen Z; 84 percent of Gen X)
73 percent of workers agree they look forward to going to work more when they participate in office pools (82 percent of Gen Z and Gen X)
50 percent of employees meet up with coworkers after work to watch a college basketball game in March (58 percent of Gen Z; 53 percent of Gen X)
39 percent became closer with a coworker after participating in an office pool (58 percent Gen Z; 41 percent Gen X)
When it comes to the impact on worker productivity, the study found 76 percent of employees checked scores during work hours and 53 percent watched or followed sporting events on their computers while at work.
"While many employers fear a loss of productivity due to the distraction of office pools during the college basketball tournament season, our findings suggest the potential short-term distraction in the office may actually be a win for employee morale, engagement and satisfaction in the long-term," says Jim Link, chief human resource officer at Randstad North America. "Given the heightened competition for talent and the need for organizations to improve employee engagement and collaboration, our study indicates the significance of socially connecting with peers to foster deeper connections and boost employee morale."
For Love or Money?
Interestingly, the Randstad survey found the motivation for participation is not the potential to make money. The study found 83 percent of workers who have participated in a college basketball pool said their love of sports is the main reason they participate. Comparatively, 75 percent said their main reason is to win money.
Other findings from the study include:
41 percent of workers say they have participated in college basketball brackets in their offices.
More men than women participate in college basketball brackets in their offices (53 percent of men; 29 percent of women).
The average amount of money contributed to an office pool by employees is $22.44.
81 percent of workers who chose not to work the day after watching a March college basketball game called in sick.
Balancing the competition
Mack Clark, manager of the Newnan Georgia Department of Labor, said it's important to make sure the competition is balanced in the workplace.
"I think that competition in the workplace can be healthy depending on how it's structured," Clark said. "Healthy competition can be a positive in that it increases production and the quality of the work being produced. It can also fuel creativity among the members of the team. However, it can also create an unhealthy environment causing stress, lowering morale and causing people to turn on each other just to win."
During March Madness, some companies even run their own March Madness competitions to increase sales or productivity, but Clark said the competition should be seen as something more.
"I think that the key is to create competitions where people can work together to achieve a goal or mission rather than a competition where individuals are competing against each other," Clark said. "If the team achieves its goal, then everyone wins. The individuals, the team and the organization all win. If it's an individual competition, then only one person or a few individuals will win which could cause resentment among the participants that did not win."
Ria Story, co-owner of Top Story Leadership, agrees and said it is important for teams to understand everyone wins in the end.
Story specializes in teaching and improving personal and professional leadership skills.
"If the environment is healthy and there is a common mindset, healthy rivalry allows team members to share and create ideas," Story said.
Story said setting goals is also helpful, but competition in the office place should have a limit.
"You have to be very careful, because it can become cutthroat and can decrease teamwork," Story said. "I've seen that happen. The important thing to remember is
everybody wins when we all contribute and help each other win."
(Kandice Bell contributed to this article.)