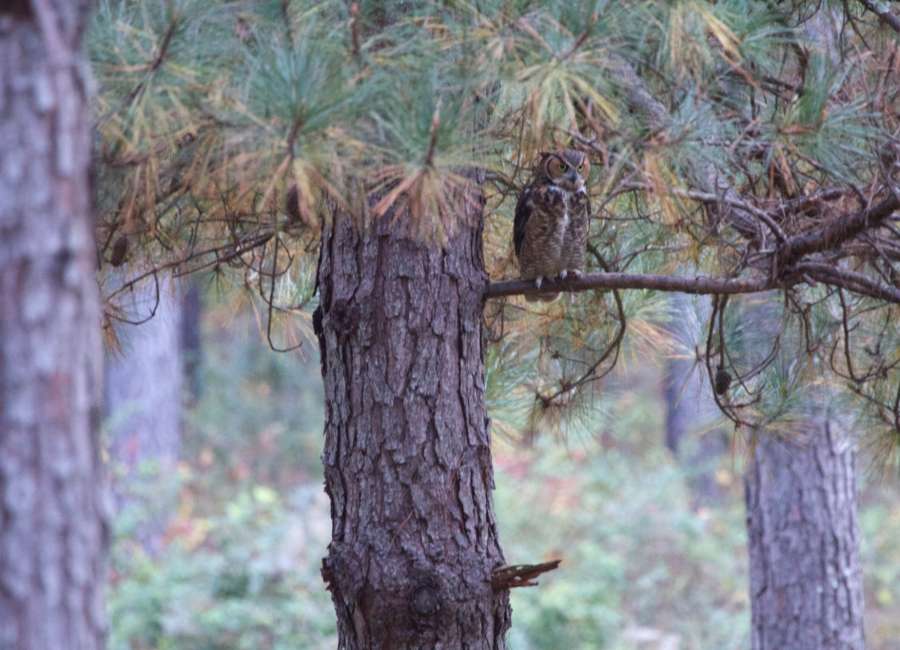 In 2016, more than 2,300 acres of land in Coweta, Heard and Meriwether counties were permanently protected by local landowners in partnership with the Oconee River Land Trust.

Last year's addition means nearly 3,400 acres of land are permanently protected in these three counties through the trust. The Oconee River Land Trust is an Athens-based nonprofit that works with private and public landowners to permanently protect their land with conservation easements, which are conservation restrictions, and a legal agreement between a landowner and a land trust or government agency that permanently limits the use of the land in order to protect its conservation values.
Such agreements allow a person to continue to own and use the land as well as to sell it or pass it on to his/her heirs, according to www.oconeeriverlandtrust.org .
Carla Francis with the land trust said the nonprofit works with landowners to protect different types of land, including wetlands, farms, forested tracts and riverfront properties.
"Oconee River Land Trust helps landowners realize their conservation goals such as ensuring green space for themselves and their children," Francis said in an email statement. "Since the land remains in private hands after the conservation easement is placed on the property, the landowners continue to farm, hunt, hike, and generally enjoy the land without worrying about its future."
Francis said once the conservation easement is placed, the land trust visits each protected property at least once per year to work with the landowner in ensuring that the terms of the conservation easement are being met.
"Keeping these open lines of communication ensures that ORLT remains a resource for the landowners and furthers both parties' ability to be good stewards of the land," Francis said.
Chris Welton protected his property in Meriwether County along Flat Shoal Creek. The property is used to for outdoor recreation, hunting and timber production.
Welton has worked with the land trust to protect property in the past. Welton said he protected 186 acres of the property in 2015 and in addition 232 acres in 2016.  
"We and the land trust also worked with two adjoining landowners to protect another 400 acres so that we have a total of almost 900 contiguous acres protected permanently along Flat Shoals Creek," Welton said in an email statement.
Welton said he decided to work with the Oconee River Land Trust primarily because of their appreciation of the special nature of the ecosystem in southwest Meriwether County.  
"They also understand the need for active management of the land through the use of techniques such as controlled burning, edge maintenance and forestry management to return habitat to and maintain it in its natural state," Welton said. "This management activity encourages the return of many native plant and animal species.
"Protecting the property along with the Oconee River Land Trust ensures that future generations of our family will also be able to benefit from the work that we have done and have the opportunity and enjoyment of utilizing the property in its more natural condition. We cannot rely solely on the state or federal governments to ensure that sufficient natural environments are preserved for future generations."
Welton said he and his family primary use the land to "simply to have a spot to get away from the city and enjoy peace and quiet and enjoying the natural environment."
Rusty Bates and his family also protected their property in Meriwether County, which they've had since 2014.
Bates said he and family mainly use the property for recreation and decided to work with the trust because the property is important to him and his family.
"This property has some granite outcrops, and it's pretty cool," Bates said. A tributary of Walnut Creek also runs through the property.
"There were some financial and tax benefits," Bates said. "I just really felt the need to protect the land."
Bates said the process took about six months to complete, and the landowners made a monetary donation to the nonprofit for their assistance with the easements.
Nine additional landowners protected their property through the land trust in Heard and Meriwether Counties. Located in both the Chattahoochee and Flint River Basins, the streams and rivers protected on these properties provide many benefits. Millions of people rely on the Chattahoochee and Flint Rivers for drinking water, according to the trust.
"It is a privilege to work with these landowners who so deeply care about their land and protecting Georgia's greenspaces," stated Steffney Thompson, ORLT executive director in a press release. "Protecting land in the Newnan area contributes to increased water quality, cleaner air, and quality of life for local residents and people downstream."
Throughout Georgia in 2016, the land trust protected 9,700 acres of land.