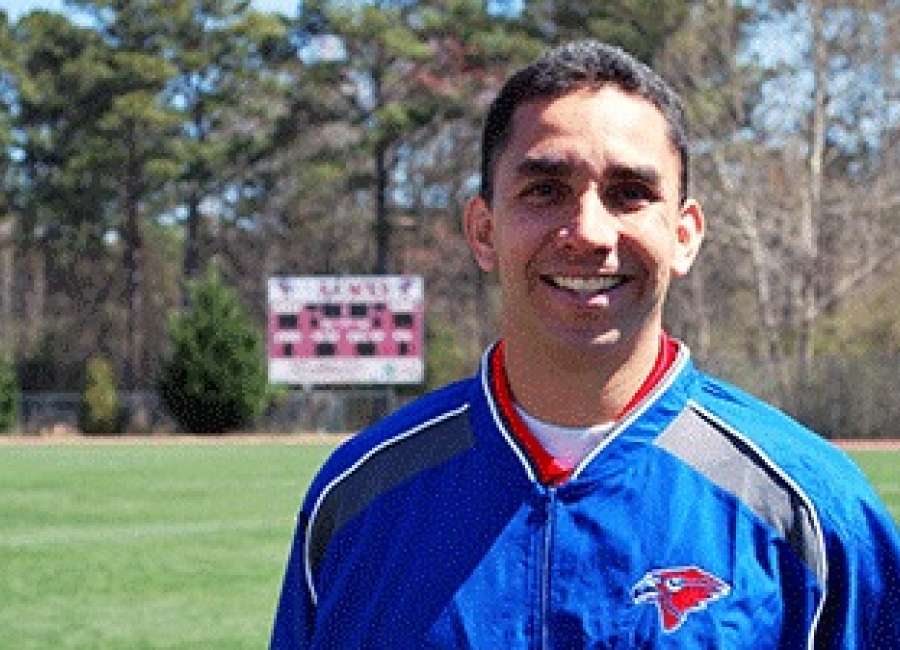 After an extensive search to find a new head football coach, The Heritage School has made its decision.
Micah Alba was selected from a pool of more than 200 candidates to become the fifth head football coach since Heritage started the program in  2006.
He brings both college and high school coaching experience to the Hawks' football field.
"From all the candidates that we talked to, he was the one that really stood out because of his coaching background," Heritage Athletic Director Mark Lieberman said. "The way he interacted with our staff and our kids, we think he's going to be a really good fit."
Alba served last season as the defensive coordinator at Troup County High School and is also the varsity boys soccer coach. He also served as an assistant at Carrollton High School.
Alba played college football at Brigham Young and was graduate assistant at his alma mater where he worked with the offensive line. Alba's college coaching resume also includes time at Fresno State where he worked with the defensive backs.
This will be his first head coaching job at the high school level.
"He understands that we have some traditions here in all of our sports," Lieberman said. "He is excited to be a part of that and keeping things going with our football team and taking us to the next level."
Alba has already had a chance to get to know some of his new players.
"From meeting with some of the players, there is a whole lot of excitement and enthusiasm here. I am looking forward to getting started," Alba said.
Football teams in the GISA are not allowed to conduct spring football practice, but Alba plans on introducing a strength and condition program to the team right away.
"Games are won in the third and fourth quarter and being in condition is very important," Alba said. "It's a year-round deal."
The Heritage job became open when D.J. Clay stepped down after three seasons with the Hawks, including this year when he led the the team to a 10-1 record and a region championship.
Clay has remained the Heritage girls basketball coach and recently led the Lady Hawks to the GISA Class AAA state title.
Former Heritage defensive coordinator Jake Copeland was briefly named Clay's replacement, but stepped down shortly after accepting the job when he was hired as an assistant coach at Jacksonville State in Alabama last December.
Alba is expected to teach Spanish at Heritage.
The new coach and his wife, Wendy, have five children ranging in age from 8 months to 13 years old.
Alba becomes the fourth new head coach in the county since the end of last season.
Rival Trinity has hired Ken Dallas. East Coweta has hired John Small, and Newnan has hired Chip Walker to take over their football programs next year.
Northgate is also searching for a new head football coach after Tommy Walburn recently announced his retirement.