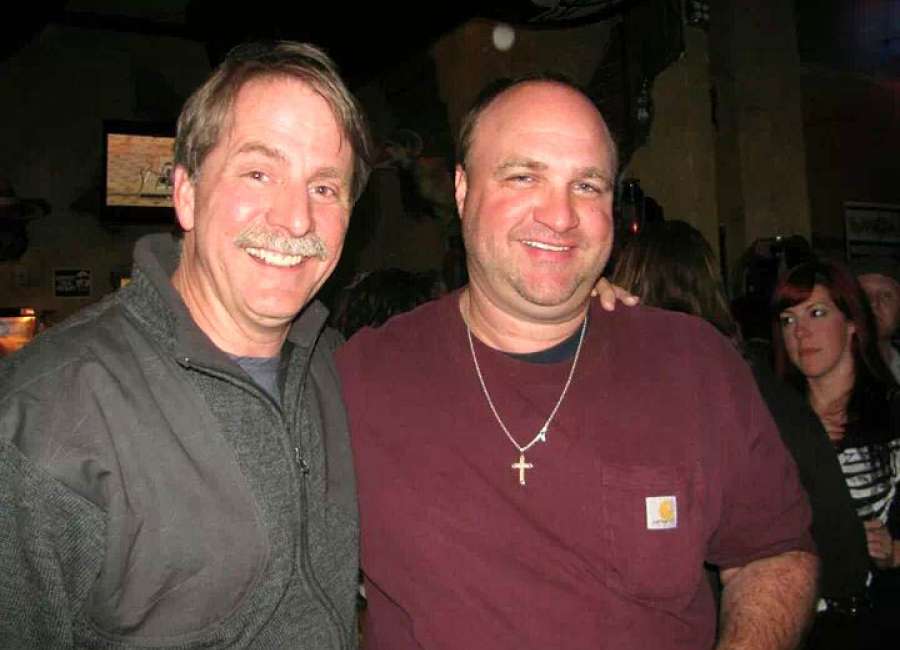 Sharpsburg resident Jon Privett is one of the many Georgians working in the state's film industry, and Privett worked on the movie "Sully," which has been nominated for an Academy Award.

The 89th Academy Awards ceremony, presented by the Academy of Motion Picture Arts and Sciences, will recognize the best films of 2016 at the Dolby Theatre in Hollywood tomorrow evening. The awards are commonly known as the Oscars.
Privett worked on the Clint Eastwood movie, "Sully," which is depicts "the Miracle on the Hudson," when Captain "Sully" Sullenberger glided his disabled plane onto the waters of the Hudson River, saving the lives of all 155 aboard.
Privett said he enjoyed working on the set of the film, which was filmed in Georgia.
"It was the second time I got to work with Clint Eastwood," he said. "He knows what he wants and we rarely ever worked long days."
Privett had a rough year in 2010, just before entering the movie scene in "craft services," where he and a team provide buffet-style snacks and drinks over the long days of shooting. He was laid off from his land-surveying job and had two deaths in the family, and his wife underwent surgery.
"The only good thing out of 2010 was me hooking up with the movies," Privett said. "One of the guys who used to be in land surveying business with me told me the Senoia Motor Speedway was looking for someone to go grocery shopping. They wanted someone who knew the area."
The rest is history, and Privett is a movie veteran, with a long list of "craft services" credits starting with the "Footloose" remake. He also joined local union International Alliance of Theatrical State Employees (IATSE), chapter 479 in Atlanta.
He often travels to Atlanta to work.
"Since I provide coffee, water and trash cans to set, I can't afford to be late," he said.
Privett has also worked on other sets, including "Drop Dead Diva" in Peachtree City and "Ant-Man" at Pinewood Studios in Fayetteville. He also has worked on "X-Men: First Class" in Jekyll Island, "The Hunger Games: Mockingjay - Part 1," and the TV series "Quantum Break," among others.
Georgia's film industry is booming, mainly due to tax credits that have brought nearly 80,000 jobs to the state and more than $4 billion in wages.
"The only reason Georgia is seeing the influx of filming is due to the tax credits," Privett said. "If the credits go away, so will the work. If Georgia changes it, locals will lose work and business. I shop locally at wholesale clubs and grocery stores. Depending on the budget, I spend $600-$2,000 a day locally. Talent are put up in local hotels. Crews go out to eat after work locally. So, while we are offering tax incentives to film here, there is a lot of money spent in the communities that we film in."
Coweta County Event Services Director Tray Baggarly agreed that tax incentives bring big business and jobs to Georgia.
"You can look back over the past years since the incentives were created and see how film production activity has increased," Baggarly said in a previous email response. "But looking at the big picture, these production companies bring many, many jobs to the local communities. I know many people who live here who are now working in the film industry locally. I see how the industry has brought new jobs and new retail to the area and how towns, like Senoia for instance, have been given an economic-development shot in the arm. To me, the incentives are a no-brainer for Georgia."
Privett said he enjoys his career and doesn't have plans to exit anytime soon.
"I've been successful in it, and I really do enjoy it," he said. "I enjoy seeing other people prosper in their jobs and all of the compliments."
Privett said his coffee blend is popular on set, and he does his job so other crew members can do their jobs.
"They pay attention to that stuff," he said. "It makes you feel good when they appreciate what we do."
He usually works 12-hour days and may have the weekends off, depending on the film.
Depending on the budget, Privett may work out of a van, or a  20-foot trailer that looks like a small kitchen. Either way, he said he enjoys making everyone's day a bit easier while working to entertain the world.