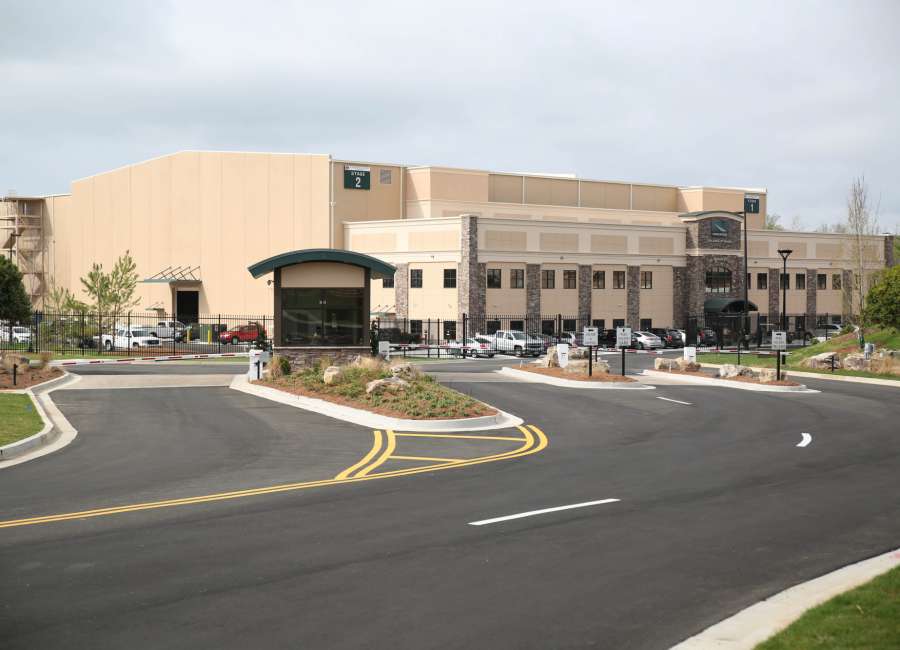 The film industry is booming in Georgia right now and it is not uncommon for locals to see celebrities hanging out at their favorite restaurants or other popular spots around town, mainly because big screen movies such as "Ant Man" and "Captain America" are being filmed right in their backyard.

Pinewood Atlanta Studios is a full-service film and entertainment studio, located in neighboring Fayetteville on 700 acres. The studio has 18 sound stages and is expected to grow even more, according to Brian Cooper, vice president of operations. 
Cooper was the keynote speaker at the Newnan Rotary Club weekly meeting on Friday, Jan. 27. Cooper talked about the history of the studio. April 26, 2013, Pinewood Studios became a reality. The original location for the studio was not favorable, but the acres of wheat on a family-owned farm off Veterans Parkway was the perfect place.
The studio officially started filming in June 2014 and three years later, Pinewood is the second-largest film studio in the United States, behind Warner Brothers.
"'Captain America: Civil War' started filming with the opening Phase 3 on Jan. 1," Cooper said. 
Cooper said Pinewood changed the filming industry in Georgia by having actual filming facilities instead of the utilization of old warehouses.
As far as the studio itself, Cooper said the studio aims to be a one-stop-shop for films using their facility. The studio utilizes vendors for various needs such as props and equipment rental, and Cooper said many people working with the vendors live between Fayette and Coweta County. The studio has a staff of 26.
"But looking at the big picture, production companies bring many, many jobs to the local communities," said Coweta County Event Services Director Tray Baggarly in a previous Newnan Times-Herald interview. "I know many people who live here who are now working in the film industry locally. I see how the industry has brought new jobs and new retail to the area and how towns, like Senoia for instance, have been given an economic-development shot in the arm."
"We're like a hotel there," Cooper said. "People come and rent what they need. The productions come in and bring the large majority of the people."
Cooper said the studio is looking to have more people on site every day because of the growing industry. 
"We want to bring more vendors," he said. "The studio is anticipating up to 3,500 people per day on the lot later this year, which will be a combination of staff, vendors and production.
 
"You should be very proud of the industry here in Georgia.  People like coming here and they like the people."
Cooper said Pinewood has been booked at 100 percent the past four years, and a master plan for expansion is underway. 
When it comes to working with celebrities, Cooper said many of them are nice, regular people, but some of them can be high maintenance. He believes many of them enjoy the southern hospitality from the "Southern Y'allywood," a term used for Georgia similar to Hollywood in California. 
"The talent that comes to Pinewood are very engaging," he said. "They go out to eat in the area, and there's not a big swarm of people around them. People let them be people."
Cooper is also no stranger to Rotary. His grandfather was also a Rotarian and Cooper said he looks forward to being a member one day.