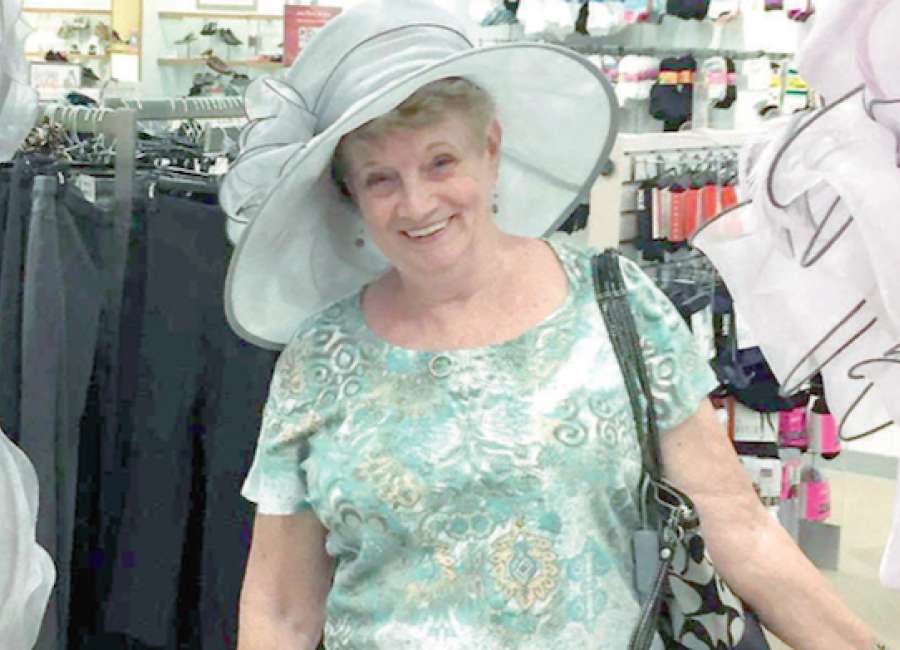 When it comes to joint replacement surgery, most assume that options are limited to elderly patients whose joints, like the hips, have become damaged over time due to wear and tear. This is not always the case, however, and Locust Grove resident Kay Patton hopes to spread the word.

It has been three years since Patten underwent a complete ankle replacement surgery at OrthoAtlanta, an orthopaedic and sports medicine practice with locations throughout Georgia. The surgery was performed by Dr. Sharrona Williams, a specialist practicing in Newnan.
"My life has completely changed. It is a true miracle," Patton said. "And, if I can help just one person to not be afraid and to consider this surgery, then it will have been worth it."
Patton, now in her early 70s, explained that in 2010, she was attempting to clean up in preparation for a large storm and possible tornado headed directly toward her neighborhood. The family had a canvas gazebo near the back patio of the home and Patton wanted remove the canvas before it detached and blew away in the strong winds.
"I used a ladder to reach up and cut the canvas loose, but it came out from under me and I fell," Patton explained. "It fell four feet to the concrete patio and shattered my ankle."
Patton was taken directly to the emergency room, but was told that she would need to see an orthopaedic surgeon as soon as possible. Patton called her friend, Dr. Sharrona Williams, immediately, and surgery to repair her ankle took place just days later.
Dr. Williams explained that the first course of action was simply to repair Patton's ankle if possible.
"A surgery was performed to put the puzzle back together," Dr. Williams said. This required metal plates and several screws. "Kay's ankle healed with time, but she then began to experience severe post-trauma arthritis."
A follow-up surgery was performed a little less than a year later to remove the plates and screws, and Patton felt confident that her now-limited mobility would improve.
"I wore a cast and then used a knee scooter," Patton said. "But even after healing from the second surgery, I still experienced so much pain and could not walk."
Patton noted that for her, a regimen of pain medications was simply not an option. She said she could not live with the drowsiness and other side effects the medications caused.
It was at this time that Dr. Williams recommended ankle replacement as an option.
"But I had been through so much already," Patton explained. "I just couldn't even think about it at that time."
In fact, it wasn't until 2013 that she did finally consider the option of ankle replacement. Patton said that, as a gift, her two sons took her to the beach, her most favorite place.
"I couldn't even stand up in the sand. I couldn't walk and I couldn't swim," Patton said. "I am very active and I love the beach. It was just so disappointing." She explained that the pain was simply overwhelming. She found that there were so many things she could no longer do like gardening, cooking, and canning.  
Patton made the call to Dr. Williams as soon as she returned to Georgia from the beach.
"I am so glad I did. I can do everything I never thought I would be able to do again," Patton said.
The surgery and healing process associated with joint replacement is not easy, Patton noted. You have to really want heal, and you have to have the motivation to keep going. Patton said she wouldn't recommend the surgery to anyone who didn't think they would be able to do the work.
"I was afraid at first because I hadn't heard of the surgery. I didn't know ankle replacements could be done," She said.
According to Dr. Williams, many people are unaware that joint replacement surgeries are a possibility, and, because of that, most are afraid of the option when they do discover it is a possibility.
"The indication for joint replacement surgery is for arthritis," Dr. Williams said. "But, like in Kay's case, arthritis can be caused by a traumatic injury."
Dr. Williams said the standard treatment for an injury like Patton's has generally been ankle fusion, in which cartilage is removed and the bones of the joint are fused together. But, the option for joint replacement is beginning to replace the previous standard care.
"The ideal candidate for joint replacement would be someone 65 or older, has no deformities, is a non-smoker and has no other comorbidity factors like diabetes, is not overweight, and does not perform a laborious job," Dr. Williams said. The Newnan physician added that, although the ideal candidate would meet this criteria, the surgery can and has been performed on much younger patients. "It depends on the individual's circumstances," she added.
Following surgery, the patient must wear a cast for a minimum of six weeks, followed by an additional six weeks of physical therapy.
"By the time most patients consider this surgery, they have been suffering for years," Patton said. This means the patient has experienced pain and likely has not walked correctly for some time, creating bad habits that require therapy to correct.
The local physician explained that though the road to complete recovery can be difficult, patients are likely to recover fully, with a full range of motion, unlike with an ankle fusion. Dr. Williams noted that, as with any joint replacement, the prosthetic joint will eventually wear out and will need to be replaced. But once patients are aware of the benefits versus the risks, most choose to preserve mobility.
"The surgery gave me my life back," Patton said. "I can walk, swim, tend to my flowers and cook. I can do anything I want — except for climbing on ladders."