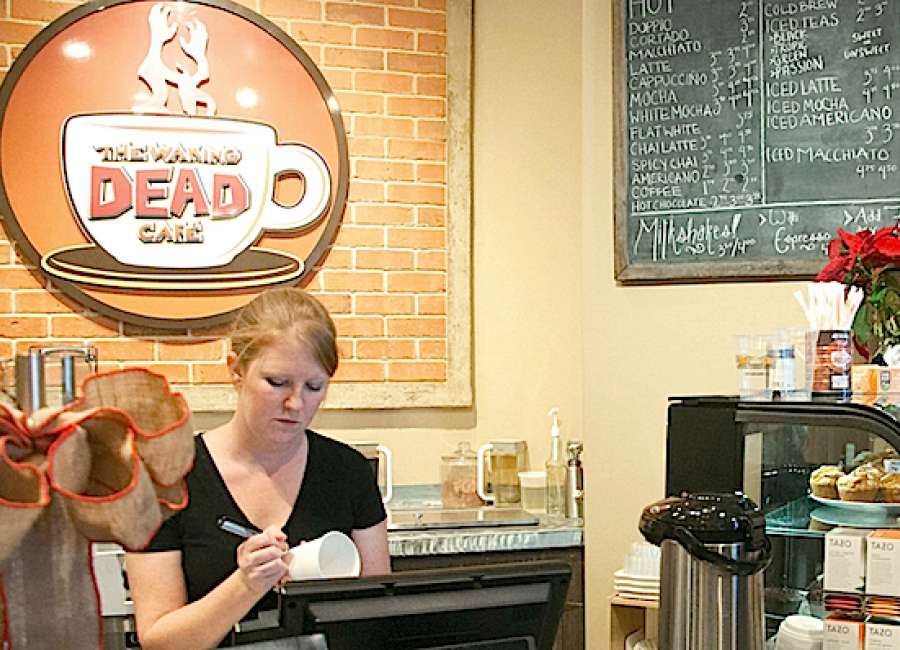 Meriwether County has launched Georgia's Undead Trail, using a brochure to offer tourists a way to connect with zombie-related sites across the northern part of the state.
The launch of Georgia's Undead Trail was Dec. 29. A brochure will take visitors on a 93-mile journey through urban landscapes and trendy downtowns that have all been the backdrop of television series depicting zombies and vampires.
Destinations that are featured in the trail include Senoia, Atlanta, Covington, Conyers,  and Woodbury.

The Woodbury Shoppe, which includes retail space and a small museum dedicated to "The Walking Dead," is one of the Senoia locations listed on the "Top 10 Must-See Sites" on the trail. So are the Waking Dead Cafe and Nic and Norman's, a Senoia eatery run by Greg Niccotero and Norman Reedus.
"Georgia's film industry is booming, and one of the many benefits of all that filming is that visitors from around the world want to come here to experience the locations made famous by their favorite movies and TV programs. Film tourism is a real money generator that remains long after the project has wrapped," said Kevin Langston, deputy commissioner for tourism at the Georgia Department of Economic Development.
"Georgia's Undead Trail is the perfect tourism offering that can appeal to fans from all over the world who are wanting to experience the locations of their favorite television shows and films," Langston said.
Through a variety of film locations, attractions and restaurants, fans can get up close and personal to the filming locations that transformed Georgia towns into the locations used in popular shows including "The Walking Dead," "The Vampire Diaries" and "The Originals."
Senoia is transformed into Woodbury in "The Walking Dead." The city of Woodbury hosts the Zombie Geoquest offering an activity that flavors geocaching with a zombie theme.
"We are all very proud that the city is prominently featured on Georgia's Undead Trail," said Carolyn McKinley, president of Meriwether County Chamber of Commerce and Tourism. "This trail gives us one more tourism product to promote, and we recognize its value in taking our community to a new level through this participation with the other counties featured on the trail."