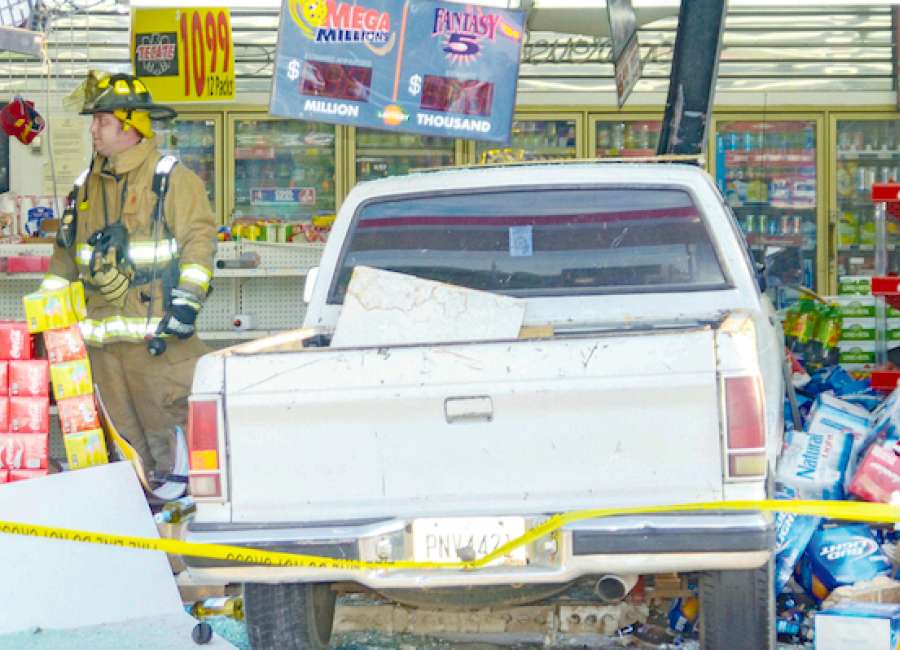 A man accused of getting into a physical altercation after a fast food restaurant put bacon on his burger will now be heading to prison. 

Tuesday evening, it took a jury less than 30 minutes to find Gregory Sims guilty of aggravated assault and driving under the influence. Following the verdict, Judge Emory Palmer sentenced him to seven years in prison along with 20 years of probation. 
In September, Sims caused a scene inside the Dairy Queen on Jefferson Street when he discovered bacon on his hamburger. While inside the restaurant, he berated a cashier and used profanity as she attempted to calm the situation, according to police reports.
A father who was having ice cream with his family approached Sims and asked him to watch his language, to which Sims responded "If you don't get out of my face, I'll kill you," according to Assistant District Attorney Robert Mooradian.  
Sims then grabbed his pocket knife and began to open it before the father took Sims to the floor where the knife was dropped.
After leaving the restaurant, Sims got into his pickup truck and led police on a chase that included driving in reverse up Jefferson Street and then down Augusta Drive where his truck went airborne while crossing the railroad tracks at a high rate of speed, according to the police report. 
Sims then parked the truck behind a house on Berry Avenue where he refused police commands to get out of the vehicle. He allegedly told officers, "You can't give me a DUI. My truck is parked."
Monday, a jury was picked and the trial began with opening statements by the end of the day. Tuesday, testimony was wrapped up by the afternoon, and the jury deliberated for roughly half an hour before returning with the verdict. 
Sims was found guilty on charges of aggravated assault and driving under the influence. The charge of felony fleeing and eluding police was dropped on a technicality due to the pursuing car being an unmarked police car but equipped with flashing blue lights and sirens, according to Mooradian. 
This was the second time Sims has chosen a jury trial for charges of aggravated assault. 
In August 2013, authorities claimed he had a fight at his home with his girlfriend who then left. He followed her to a gas station and rammed her vehicle with his truck, according to Chief Deputy James Yarbrough with the Coweta County Sheriff's Office. 
Sims later ran his truck into the station's convenience store which caused substantial damage to the store and a small fire which was put out by the fire department. 
In his 2014 trial, Sims was found not guilty of terroristic acts and threats, along with one charge of aggravated assault. On the other two charges of aggravated assault, he was convicted on the lesser charges of reckless conduct and driving under the influence. He was sentenced to serve 36 consecutive months in jail, followed by 40 hours of community service and a $300 fine.  
Mooradian, who was the lead prosecutor in both the 2014 and 2017 cases, said technically, Sims should had still been in jail when the bacon incident occurred. 
"Maybe because of his good luck with the 2014 trial, it emboldened him to take his chances with a jury again," he said. "Personally, I feel like he gave us a second chance at justice, and the community is a little safer with him back in prison."
****
Clay Neely: clay@newnan.com, @clayneely