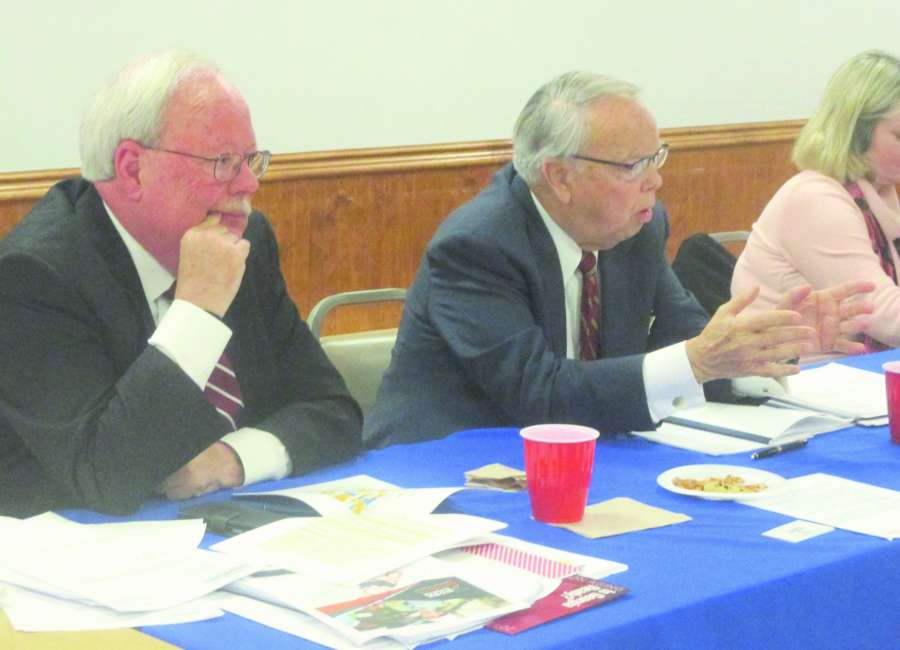 In the midst of three hours of discussion about state and federal rules, Three Rivers Regional Commission member Ed Bledsoe had heard enough.
Why, he asked, were citizens from around the region asked to meet, vote and set policy if state and federal agencies were going to dictate their actions. The comments by Bledsoe, a former mayor of Moreland who is a governor's appointee on the regional planning agency's board, point out the odd position of regional commissions.
The commissions are a creation of the state, aimed at providing planning and grant-writing services to local governments within a specific region. Three River serves the counties of Coweta, Butts, Carroll, Heard, Lamar, Meriwether, Pike, Spalding, Troup and Upson. 
Some of the programs administered by Three Rivers are funded with state dollars, while others are federally funded. The commission is governed by a board of appointees from local cities and counties and from the governor.
The regional commission is the heir to several earlier planning bodies. Coweta County was in the Chattahoochee-Flint Area Planning and Development Commission for years starting around 1970. Several years ago, the APDC was replaced by regional planning commissioners.
The Chattahoochee-Flint RDC and neighboring McIntosh Trail RDC were combined as part of a government restructuring in 2008 to create the Three Rivers Regional Commission. Through the years, the board has established policies on travel and personnel and set up its own retirement program.
The legislation creating the regional commissions required the state to do an annual performance audit of each regional commission as long as Department of Community Affairs money is being disbursed.
The most recent performance audit called some of the commission's administrative actions into question, including some where the commission followed its own policies which differed from state rules.
A lengthy discussion of the performance audit on Thursday followed a short presentation from Billy Minch, who audits the commission's books. "There were no material findings" in the financial audit, said Clayton Hicks, a Newnan councilman who serves on the regional board.
Minch told the board that if there had been any fraud or mismanagement, he would have been required to report that to the board in a letter. "We did not have any of that," he said.
Some board members could not help but note the financial audit is good at a time when the performance audit is not.
Heard County resident Kathy Knowles, in reviewing the state audit, pointed at black marks about the commission's travel policies in 2012, 2014 and 2016. "Every year our travel policies have been brought into question," she said.
Ian R. McCann, principal management analyst with the Georgia Department of Audits and Accounts, was at the meeting and told Knowles the commission had complied with its own policies on travel all three years. McCann said the state auditors had encouraged "the council choose to follow state policies."
"Our recommendation is that you use the state policy because it is a strong policy," added David Arner, deputy director of the performance audits division. "Over time, we have seen more and more regional commissions adopt the state policy."
Arner added, "Our recommendation is that the state law is changed. I think the consensus is the regional commissions don't want the state law changed."
Spalding County Commissioner Raymond Ray said the regional commission needs to sit down and look at what needs to be done in the future. "We're not busted," he said. "We have issues we need to fix."