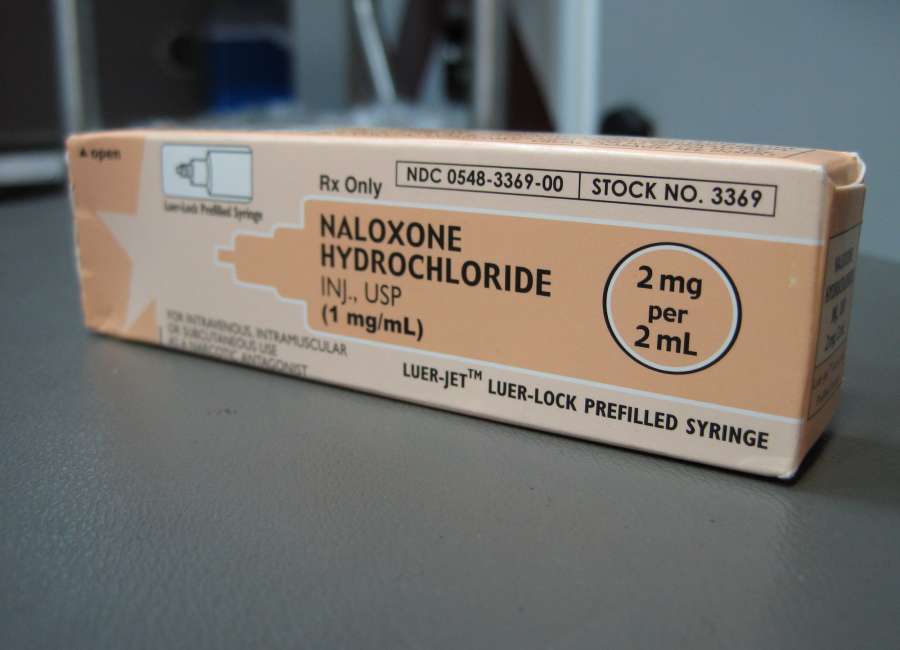 A medication that can reverse the effects of a heroin overdose will soon be available without a prescription at Georgia pharmacies. 

In an effort to reduce deaths from overdoses of heroin and other opioids, including prescription pain medication, Gov. Nathan Deal asked the Georgia Board of Pharmacy to remove naloxone, which is also known by the brand name Narcan, from the state's dangerous drug list and reclassify it. 
The governor also directed the Georgia Department of Public Health to issue a standing order which allows the medication to be sold over the counter, by pharmacists, to "eligible persons."
The order defines eligible persons as family members, friends, co-workers and others who might be "in a position to provide assistance to a person experiencing an opioid-related overdose."
Naloxone is an "opioid antagonist" and can effectively reverse an overdose, though anyone who receives it should still receive follow up medical care, said Assistant Chief Jeff Denney of Coweta Fire Rescue. 
"The thought of somebody taking something over the counter and thinking that is sufficient is kind of scary. They need to be seen," said Denney, who oversees emergency medical services for the department. 
Allowing naloxone to be sold over the counter is the latest in a series of actions designed to stem the tide of overdose deaths in Georgia. 
In 2014, the "911 Medical Amnesty Law" gave immunity from prosecution of drug-related crimes to people who call 911 or seek other medical help for someone who is having a drug overdose. 
Someone who has drugs on them or used drugs with a victim is immune if the evidence of the drug crimes was the result of seeking medical assistance. 
The state also offered immunity from liability for people who administer naloxone to someone having an overdose. 
Coweta Coroner Richard Hawk said he knows of several cases where a person having an overdose was driven to the hospital and tossed out onto the sidewalk by a companion who then sped away. 


"They get scared and put them out," he said. 
Now, "you can take somebody to the hospital and not have fear of prosecution," Denney said. "If you've got somebody that is in need of lifesaving care, you can take them and be OK."
Hawk said deaths from overdoses have become "very common" in Coweta. Hawk said he will have firm numbers after the end of the year, but that he's not seeing an increase over last year. 
In 2015, nationally, overdoses killed more people than car crashes, according to the Centers for Disease Control and Prevention. There were more than 50,000 overdose deaths. The largest number, 17,536, were from prescription painkillers. 
There were 12,989 heroin overdoses and 9,580 overdoses related to other synthetic opioids including fentanyl. 
In Coweta, Hawk said that he expects year-end totals of overdose and car crash deaths to be pretty close. 
Coweta mother Christine Kendall, who lost her son Matthew to an overdose on the day after Thanksgiving in 2015, is excited about the news that the life-saving medication will be more available.
"That sounds wonderful. And hopefully people will have it and will use it, and there will be a lot of addicts who will be saved – and hopefully get a second chance at life," she said.
So far in 2016, Coweta EMS has administered naloxone 151 times, said Denney. The Coweta County Fire Department took over EMS services in May of 2015, and from that time until the end of 2015, it was administered 114 times. 
Paramedics have long carried the medication in their bags, but this year, Coweta law enforcement began carrying it, too. 
Deputies with the Coweta County Sheriff's Office began carrying naloxone syringes in early 2016. 
Newnan Police Department officers finished up their training and began carrying the medication in November, said Deputy Chief Rodney Riggs. 
"As of last month, it is in all of our patrol cars," he said. "It was a process to get it and to get the training on it."
The syringes that law enforcement uses, which don't have needles, are equipped with an aspirator that creates a fine mist. The mist is administered in the overdose victim's nose, where it is absorbed by mucous membranes. 
"Typically, things like overdoses are handled by EMTs," Coweta Sheriff Mike Yeager said in March. "But quite often, deputies are the first to arrive on the scene, and no one is really quick to admit they just did heroin."
Currently, naloxone is sold in pharmacies with a prescription. At least one local pharmacy does carry the injectable syringe, which runs about $25 per dose. 
It is also available in a nasal spray which runs around $135 for a two-pack, according to online prescription drug price site GoodRX.com and an auto-injector, known as Evzio, which costs $3,800 for a two-pack. 
One local pharmacist said the prescription medication has been around for many years, but he rarely has anyone buy it. However, when someone needs it, they really need it. 
Denney said that, when administering the drug, it should be "pushed" slowly, not rapidly. Rapid administration can cause vomiting and agitation. Someone who has been brought out of an overdose will often be hostile when they first wake up. 
Gov. Deal's office did not respond to a request for more details on when the changes would become effective.