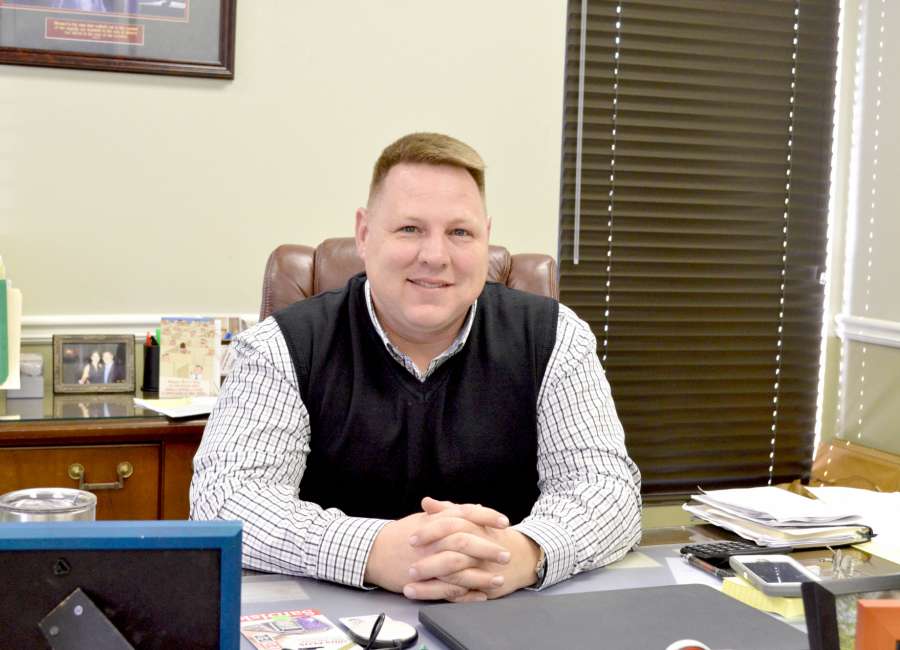 When Josh Bonner spent a year in Iraq with the U.S. Army Reserve, "part of what it did for me was really show that decisions that are made in statehouses and Congress have an impact on people at our level."

He decided that if he ever had an opportunity to impact public policy in a positive way, he would take advantage of it.
Bonner will soon get his chance. He was elected this year to be the new representative for Georgia House District 72, which represents a portion of Coweta and Fayette Counties. Bonner, who grew up in Fayette County, replaces Rep. Matt Ramsey, who decided not to seek re-election this year.
He hadn't had any plans to run for the state legislature, and has only lived in district 72 since August 2015. But when Ramsey told him he wasn't going to run again, Bonner decided to take a chance. "It felt like it was the right thing to do. I've got the right background and experience. The opportunity was right," he said.
District 72 includes Senoia and Haralson, and most of the southeastern corner of Coweta. Elders Mill Road is the border line to the south of Highway 16, and Gary Summers Road and Byrom Road are the borderline on the north side of Hwy. 16.
"We are looking forward to working with him," said Senoia Mayor Larry Owens. "He seems to be eager to represent and support all that Senoia has going on."
The Georgia General Assembly session begins Jan. 9, and Bonner is excited to get to work. He recently attended the "biennial institute" that is held before each new session for new legislators and veterans alike.
"There was a lot of good information," Bonner said, but, "What was more valuable was getting to meet a lot of other legislators, to see who was who and get a chance to talk to a lot of them."
There were legislators from south Georgia, the mountains, the coast and the metro area, Democrats and Republicans. "There were so many perspectives," Bonner said.
Though he won't know which committees he's will be assigned to until probably the end of the first week of the session, he is hoping for the Veteran's Affairs, Economic Development and Tourism and Utilities and Telecommunications committees. He's also put education and small business committees on his wish list.
Bonner said he thinks the area of government where he can make the biggest impact is workforce development. He and his brother run Southeast Properties, a commercial real estate and property management company started by their father and a partner.
"In every industry I have spoken with there has been this shortfall in a viable workforce," Bonner said. "There are a lot of good things going on in Georgia with technical schools and internships and job training programs, including Coweta's German-style apprenticeship and the Central Educational Center. There's the Georgia Film Academy program at Pinewood Studios in Fayette and Piedmont-Fayette has a program for high school students," he said.
"We need to try to get a little more attention to those and really look at what jobs can be filled by people in Georgia," Bonner continued.
As part of the property management side of his business, he has seen the difficulty in finding certain skilled tradesmen, particularly masons. "And they're good jobs," he said. "In our high schools, we really don't have a big focus on what used to be called 'vo-tech.'"
Bonner said he's heard that there are some 29,000 information-technology related jobs in the state that can't be filled by Georgians. The film industry is also having to bring people in from outside of the state because Georgians don't have the needed skills, he said.
There is a big emphasis on students going to college to get four-year degrees. "And we're pumping out graduates in various fields that are not where the jobs are," Bonner said. But there are big needs for people in logistics, supply chain management and engineers.
"These are good, high-paying jobs that we don't create an environment for our students to make that attractive for them."
Bonner spent four years in the Army, right out of college, then joined the Army Reserve. Now, he runs a small business that deals with asset management and trades and industries. Tenants run the gamut from mom-and-pop nail salons to national chain stores.
"So it's given me a pretty broad range of experience in the business side of things," Bonner said. He's also been involved in his four children's schools.
In his first year, Bonner says he's going to concentrate on learning how the process works, how he can plug in and be an asset to the district and to the state at large.
"I don't have any legislation that I'm carrying up there with the intent of introducing. My goal is to be a part of the conversation up there."