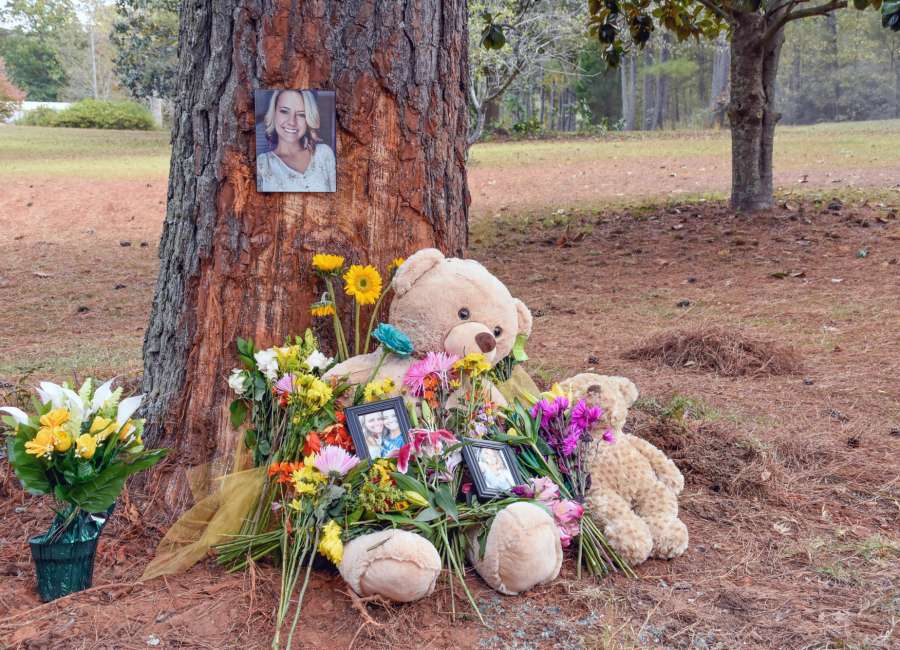 Funeral arrangements for a woman killed in a single-car collision over the weekend have been set.

Victoria "Tori" Clanton, 23, died from injuries sustained in an early morning wreck Sunday on Hal Jones Road, according to Coweta County Coroner Richard Hawk.
Clanton's boyfriend, Taylor Long, was the driver of the car and was originally taken to Piedmont Newnan Hospital. On Monday, he was transferred to Atlanta Medical Center due to "complications that exceeded their limitation at Piedmont," according to Sgt. Mike Adcock with the Georgia State Patrol.
The accident occurred around 1:30 a.m. in the area of 427 Hal Jones Road when the car driven by Long went off the roadway and struck a tree, according to Trooper Steven Wellborn with the Georgia State Patrol.
An investigation by the State Patrol's Specialized Collision Reconstruction Team remains ongoing, and any charges are pending its completion.
This marks the second fatal car crash involving Long, who was previously charged with misdemeanor vehicular homicide in 2013.
On Dec. 22, 2012, Long drove through a red light at the intersection of Lower Fayetteville Road and Newnan Crossing Bypass, resulting in the death of a young girl.
Both Abby Bacho and her father were severely injured in the wreck, and Abby passed away on Christmas Day.
Long was charged with misdemeanor vehicular manslaughter. It was not considered a felony because Long was not driving recklessly or under the influence, said Traffic Sgt. Lane Yearta with the Newnan Police Department.
An investigation revealed Long may have been talking on his cell phone, but authorities do not believe he was texting and driving. Yearta said it could not be determined whether the phone was disconnected before the crash.
Long was additionally charged with a window-tint violation and possession of an alcoholic beverage by a person under the age of 21, said Coweta County Solicitor Sandy Wisenbaker.
According to Wisenbaker, Long's unopened containers of beer were found in the back seat. He was not charged with driving under the influence.
The charges carried a consecutive six- and 12-month probation period, respectively. Long pleaded guilty to these charges in a plea deal on Sept. 24, 2013.
Long was sentenced to serve a total of 12 months, according to Yearta. Six of these months Long spent on a work-release schedule where he worked during the day but returned to jail at night.
The remaining six months were served on probation, and Long wasn't allowed to operate a motor vehicle during the entire 12 months. Long also completed 120 hours of community service, and created a public service announcement video with the family of the victim.
On Saturday, the funeral for Clanton will be held at Crossroads Church on Highway 16 at 2 p.m., and the family will receive guests at noon.
Across social media, friends, family and co-workers remembered Clanton as a positive and happy person, with a vibrant and contagious personality.
In a statement released by Toyota of Newnan where she worked for over four years, employees recalled her as "a ray of sunshine," who was the first to volunteer for charity events, fundraisers and projects.
"She touched the lives of every single associate we have had and any customer she came in contact with," the statement said. "She truly valued her relationships with everyone at work and never let anyone feel left out. She was loved by all of us and will be sorely missed."
****
Clay Neely: clay@newnan.com, @clayneely