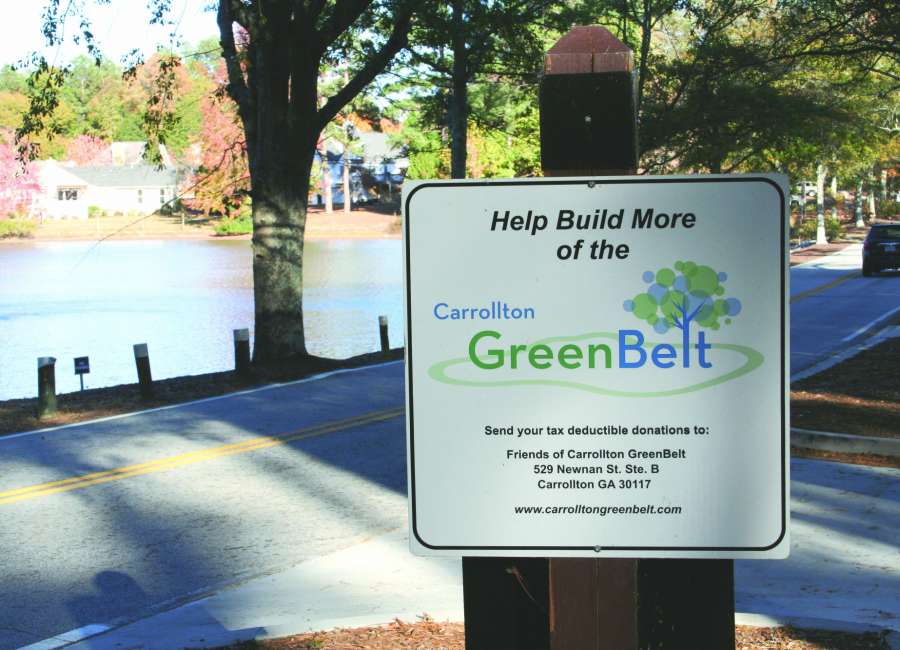 Angela Cambas is a fan of the Carrollton GreenBelt.

Though she lives near Moreland, she makes a trek at least once a week to Carrollton to enjoy the linear park there –more often in the summer. She is thrilled to know there are plans for a linear park in Coweta.
"When I heard they may make one here, I couldn't help but think how awesome it would be," she said. "If we had one local, I would use it at least three times a week. … If only it was ready to go now."
Carrollton has built 18.4 miles of greenway trail. The success of the Carrollton project has not gone unnoticed by Newnan officials, who are now planning the local project. Newnan Mayor Pro-Tem Cynthia Jenkins said she loves the Carrollton Greenbelt.
Newnan Mayor Keith Brady said he has gotten positive comments about the concept "from people at the grocery store and church."
"I've heard from numerous folks who are excited about this. There's a lot of public support," Newnan Councilman Clayton Hicks said.
Carrollton's Greenway Trail Vision was established in 1999-2000, but it was 10 years before Friends of the Carrollton GreenBelt was formed. Construction began the next year, but the concept had been around so long, some Carrolltonians were skeptical that the plan would ever be implemented.
"From the moment we started pouring concrete, people started using it," said Erica Studdard, who was executive director of the Carrollton friends group and now works for the city of Carrollton.
"It's grown in popularity as we've built more trail," she said.
The community has changed in some ways as the trail has been built and used, she said. For instance, there now are bicycle racks in shopping center parking lots near the trail.
"People are using it to go to work and to go to school," Studdard said.
She said the trails go near elementary, middle and high schools. Some mothers park at a store in the morning and walk with younger children to school or start older ones on their way. It also is near shopping, industries and major employers.
Some use the trail to get in shape, Studdard said, recalling a person who credited the trail with being a lifesaver.
"They lost 50 pounds using the trail," she said.
Studdard talked about "loopers," people who want to make the entire loop. Some are walkers or runners, but there also are families with small children who bike or walk the route together.
The trail has brought college students, families, community leaders and workers at local industries into the same space.
"They're all happy (when they are walking the Greenbelt)," Studdard said. "It's been a way to connect our community."
The GreenBelt has provided convenient, visible instruction for people planning the Coweta Area Trail System(CAT). Parks Avery, a Newnan businessman who is a member of Friends of CAT, a group advocating for Coweta's linear park, said, "We've learned some things through projects in other places."